Cheryl Cole's divorce demands
It's official. Cheryl's going ahead with the divorce, and has a big list of demands for Ashley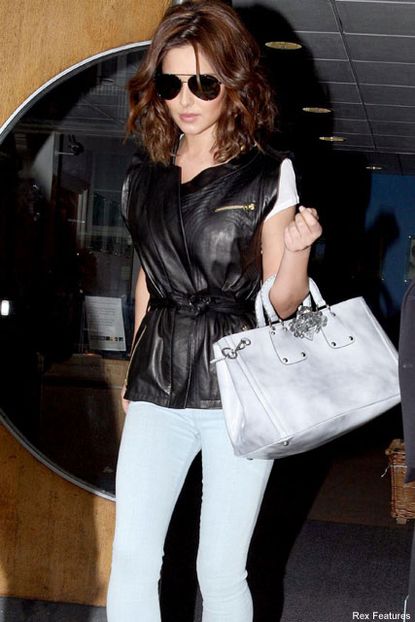 (Image credit: Rex Features)
It's official. Cheryl's going ahead with the divorce, and has a big list of demands for Ashley
It's official. Cheryl Cole is going ahead with a divorce, and has unveiled a huge list of demands for her soon-to-be ex-husband Ashley.
SEE CHERYL'S HAIR HISTORY HERE!
The star has reportedly decided to seek a 'quickie' divorce following Ashley's affairs, and has instructed a top divorce lawyer to see that the matter is settled quickly and discreetly.
Ms Cole's instructions have been sent to Ashley's legal team, and give the disgraced footballer seven days to respond.
Top of Cheryl's list is a comprehensive lifetime gagging order, which will prevent Ashley from ever revealing any details of their relationship.
The songstress has also stressed in the document that Ashley must not attempt to contact her for a whopping six months after divorce proceedings.
'It is increasingly common for couples to enter into a confidentiality agreement when getting a divorce, irrespective of whether they are in the public eye,' says Suzanne Kingston, Head of Family Law at Dawsons Solicitors LLP.
'Quite simply it is in the interest of both parties not to divulge details of their married life to anyone other than their lawyers or accountants who are assisting them in the divorce process.'
In addition to the gagging order, the footballer must agree to the divorce immediately, and Cheryl has asked to buy out his share of their £6 million home, which will allow her to remain there.
In return, Ms C has not asked for a single penny of Ashley's fortune, and will reportedly cite 'unreasonable behaviour', rather than 'adultery' on the final document.
'Cheryl does not want a single thing from Ashley except his signature on the divorce agreement,' one insider told the Mirror.
The source also suggested the star isn't out for revenge adding she 'has no desire to humiliate Ashley further by citing 'adultery' for the divorce.'
It seems Cheryl is certain Ashley will sign the papers, but she could see herself land in hot water if he doesn't.
'If one party refuses to co-operate, or sign the pre-agreement, it may be that this will lead to a very public and drawn out court battle,' our lawyer continued.
What do you think of Cheryl's list of divorce demands? Let us know your thoughts in the comments box below.
CHERYL COLE'S STYLE HIGHS AND LOWS
SEE CHERYL'S HAIR HISTORY HERE
Celebrity news, beauty, fashion advice, and fascinating features, delivered straight to your inbox!