Easy Escapes: Visit Clifftop Lodges, Isle of Portland where your very own slice of sleek sophistication awaits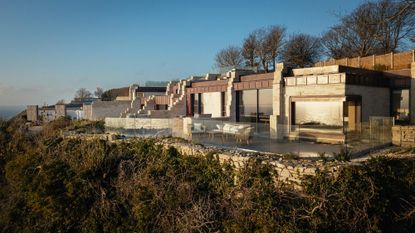 (Image credit: Courtesy / Jim Stephenson)
Why Go?
If you're after a luxury self-catering mini-break on your own or with friends and family in tow, then this high-end—but comfortable—destination is perfect for you.
With their sleek angular lines, bevelled edges and expanses of concrete, the enclave of properties looks as if it was almost plucked straight out of Malibu—or an episode of Grand Designs, even. And, if it wasn't for the grey and brooding Constable-esque English skies, you'd be forgiven for thinking that you had somehow been transported to California. But you're not. You're actually in Dorset on the South coast of England. Sometimes a UK staycation is the only holiday you'll need.
The Location:
On a recent trip with R&R high on the priority list, we hopped into a car with best friends in tow and made the drive from London to Dorset. In just under an hour from Bournemouth you'll hit Weymouth where you'll cross the scenic Portland Beach road. Just 20 minutes later you will find yourself in the charming Isle of Portland, home to the impressive Penn Estate and Clifftops luxury villas.
The properties line one edge of land overlooking the English Channel and make the perfect base for relaxation or exploring the area (handily surrounded by quaint pubs). There are five self-catering lodges that make up the Clifftops site, all of similar size, with two bedrooms and two bathrooms (one ensuite) and of course, all appointed to the exact same impeccable standard throughout. They're available to rent individually but could also make a great trip away with a group of friends (or family) if you were to book them all out at once.
You're in a prime location for some really great walks, where taking in the unspoiled views, sunrises and sunsets becomes the norm and to generally take it easy—all in a luxurious home away from home setting. It's really best to explore the area for yourself, but if you're short on time and can only do one walk why not retrace our steps. One sunny afternoon, we headed down to the Chiswell Beach / Portland Marina via the Tout Quarry and we found some lovely pubs handily spread out at 10-minute intervals: The Brittania Inn for its old-school charm, dog-friendly The Little Ship and The Cove House Inn for great fish and chips and rosé.
The Facilities:
Speaking of luxurious settings: attention to detail is key with considered choices running throughout the properties. Throws are heavy, carpets are plush and sheets have a high thread count. The furniture is the right side of design-led (no one wants to spend hours deliberating the best way to sit correctly on an obscure sofa) and from the kitchen to the bathrooms the appliances are high spec.
What they've done exceptionally well here is blend the old with the new. The villas don't look out of place next to the grand castle building. You'll find several postcard moments—thanks to those floor-to-ceiling windows and doors—that invite you to curl up with a good book or a glass of wine and really take in the view.
Outside hasn't been forgotten either. Part of the lodges' appeal is about inside/outside living. The picture frame windows really invite you in and once outside, the glass bannister allows for uninterrupted and seriously impressive views. The patio was also made for entertaining: this isn't some stonecold and uncomfortable outdoor furniture, it wants you to spend every possible moment out here, and the super barbeque is the perfect touch—a full english just tastes better cooked this way. Fact.
Don't Miss:
The lodges offer a super handy service via the Estate eShop to take care of your welcome meal. All you have to do is preorder so that when you'll arrive you find a delicious supper in the fridge that you simply need to pop in the oven whilst you unpack and get used to your surroundings (aka. pop the bottle of bubbly). They also offer food, drink and activities throughout your stay.
Whether you spent the day hiking, ambling idly from pub to pub or simply doing nothing, life is hard, so make sure you carve out some time for a leisurely—and well-deserved—soak in the hot tub. Set the jets to go and as you gaze out into the Dorset Coast, listening to the water breaking on the rugged coastline, relax and feel life's stressors bubble away—eased on ever so gently by the bubbles in your cup, obviously.
On your way back, you've got to explore Poundbury, 'an urban extension to the Dorset country town of Dorchester, built on the principles of architecture and urban planning as advocated by HM King Charles III, in A Vision of Britain, according to the Duchy Of Cornwall official site. This urban experiment (around a 30-minute drive from Clifftops) has been built around four pillars: architecture, integrated affordable housing, community and giving priority to people and not cars. Yes, it sounds strange. It's certainly worth a visit, so plan accordingly. We booked into The Duchess of Cornwall Inn Poundbury, for a satisfying roast and after a 30-minute stroll admiring the buildings that fused the charm of New Orleans with the decadence of Chelsea, we were on our way home.
The Need To Know:
Address: Clifftops, Pennsylvania Castle Estate, Pennsylvania Road, Portland, Dorset DT5 1HZ
Price: ££££
How to book: Visit The Penn Estate for availability and price information.
Are pets allowed? No pets allowed
What to pack:
Celebrity news, beauty, fashion advice, and fascinating features, delivered straight to your inbox!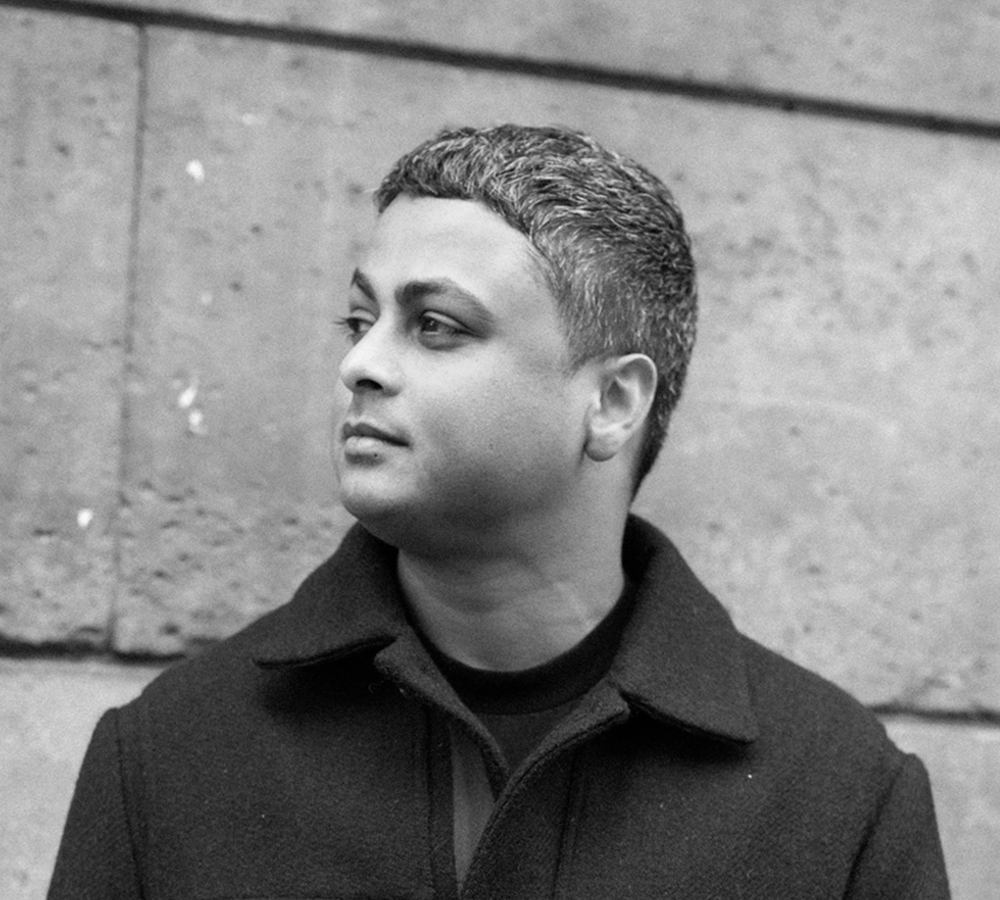 Sunil Makan is the Editor of British Marie Claire. With over 12 years of publishing experience, working on print publications and their digital counterparts, national newspapers and digital pure plays he is an Editor, Strategist, Content Producer and Creative Director.
Sunil's specialisms include Fashion, Beauty and Grooming, Lifestyle and Culture. Prior to Marie Claire, Sunil worked at ELLE, InStyle, Shortlist Media and freelanced at various other titles.