Best books of 2023: The Marie Claire reading list of the must-reads and page-turners
Chosen by a book-obsessed writer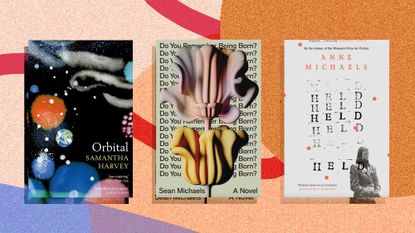 (Image credit: Courtesy)
Kindles at the ready, Readers, when it comes to books –our round-up of new releases and recommended favourites for 2023 is designed to give you a TBR—to be read—list to treasure this year.
The best books to read in November
If the drawing in of November nights has your world feeling a little smaller, this month's selection of new releases does the opposite, leading your imagination to destinations as far flung and unknown as the International Space Station and into worlds past, present and future, with a sprinkling of funny-sad romance and high gothic in between.
The best books to read in October
In the month that celebrates both Black History and the annual fright-fest that is Halloween, our offering of new literary releases serves up plenty of both – sometimes (as in Jordan Peele's anthology of new Black horror writing) in one book. Jump scares not your preferred form of entertainment? Never fear – there is plenty to entertain and enlighten you too, including a surreal hike into the Mojave Desert, a handful of brilliant new short story collections, and a delicately drawn tale in which a young woman with no memory of her past journeys deep into her own secret history.