FYI, these are the best lubes for sensitive skin - because yep, we all deserve feel-good sex
Sensitive skin shouldn't be a barrier to good products.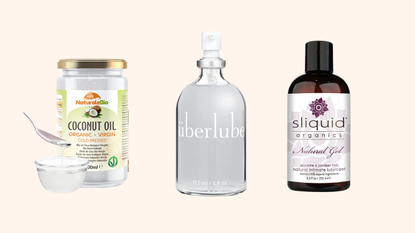 (Image credit: Getty)
If you're someone who's on the hunt for lube for sensitive skin, don't feel overwhelmed. Sure, there are 100's of types available, but our board of sex experts know the best lubes out there.
From water-based lube, to flavoured lube, CBD lube... the list goes on. But know this: not all lubes are made equal. While a study of more than 2,000 women found that sex was more pleasurable and satisfying for those who used lube, another paper found one of the biggest problems with lube is that it can be "burning [or] itchy".
This should not be case, FYI, as our guide to how to use lube explains. If you get that feeling, wash it off immediately. But if your uncomfortable sensation is down to the fact that you have sensitive skin, it doesn't mean your chance at slick sex has to end.
"One should always be careful about the quality of the formulation and its ingredients," says Cecile Gasnault, brand director at Smile Makers. "Lube goes next to your reproductive system and on your most sensitive skin, so you should choose only the safest, whether you have sensitive skin or not."
What's the best lube for sensitive skin?
There are three main types of lube - water-based lube, silicone-based lube and oil-based lube.
There are pros and cons for each of these lubes depending on personal needs and preferences. For instance, coconut oil can be very soothing for those with sensitive skin but "I would also avoid using coconut oil if you are prone to vaginal infections because coconut oil is antibacterial and anti-fungal, it has the potential to disrupt the pH balance in your vagina and cause yeast infections," says Hope Flynn, head of content at sexual wellness and medical brand iPlaySafe.
Water-based products can be an obvious choice for sensitive skin, but as they often come with irritating ingredients that stop them from drying out, like glycerin.
Lots of people like to avoid silicone products for their face and hair, so "it may seem counter-intuitive that silicone lube is great for sensitive skin but it's actually hypoallergenic," says Zoë Ligon, author of Carnal Knowledge: Sex Education You Didn't Get In School.
Even the most natural products can be irritating for people - many don't react well with aloe vera despite it being famed for its soothing properties - so it's best to do a patch test before smothering on your genitals.
For more guidance, we've turned to our panel of experts to ask for the best lubes for sensitive skin. They include:
Best lubes for sensitive skin: 6 to try
Überlube Luxury Silicone Lube With Vitamin E
What the expert says: "Uberlube is made up of pure silicone with a trace of vitamin E. As silicone is not absorbed into the body, it naturally sheds away after use (both inside and out) limiting irritation, it's waterproof (which is great for use in the shower) and condom friendly — just be careful to not use it with silicone toys," says Ligon.
"With a velvety feel, this isn't only slippery but has been designed to transfer sensation while reducing friction. The lube continues to last until you do," adds Rybchin.
For
Simple ingredients
Waterproof
Condom friendly.
Against
Higher price point
Not for use with silicone toys.
Good Clean Love BioNude Ultra Sensitive Lube
What the expert says: "Unflavored and unscented, BioNude is a scientifically formulated lubricant for the most sensitive tissue ensuring ideal performance with no irritation or adverse reactions. It closely mimics natural female moisture and does not damage vaginal tissue or strip your body of its natural moisture," says Rybchin.
Against
Some may prefer a flavoured or scented option.
What the expert says: "Made without glycerin, parabens, or preservatives, Pjur Med Sensitive is a water-based personal lubricant that is as neutral as possible and is specifically developed for very sensitive mucous membranes in your genital area," says Rybchin.
For
Water-based
Additive free.
Against
Some may prefer a non water-based option.
What the expert says: "With an aloe vera base, this is great for those with sensitive skin or those who are prone to yeast or bacterial infections. It might dry out a little quicker, but is easier reactivated with a bit of water or saliva," says Worthington.
Against
Dries out more quickly than competitors.
Sliquid Organics Natural Gel Lubricant
What the expert says: "This organic formula cushions and hydrates intimate skin for luxurious adult play. It's extra thick, aloe-based and blended with flax, green tea and sunflower seeds, which both calm and restore moisture and elasticity. Plus, it's organic, hypoallergenic, vegan friendly and safe for all condoms and sex toys," says Caito.
For
Water-based
Paraben-free
Safe for both condoms and sex toys.
Against
Its extra thick, which some may not prefer.
What the expert says: "Coconut oil is natural, preservative-free, and ultimately a cost-friendly lubricant that lots of us already have in our cupboards (I would go for an unrefined coconut oil as there is less processing and bleaching)," says Flynn. "Coconut oil is really moisturising and feels great on the skin so it's perfect to allow for longer lasting pleasure." Just remember her earlier note about avoiding coconut oil if you are prone to vaginal infections!".
Against
Not specifically designed for sex.
Can you use lube with condoms?
A really important thing to note when choosing any lube is whether it will work with condoms. "Oil-based lubricants do not play well with condoms as they can undermine the strength of latex and polyurethane/polyisoprene condoms, increasing the risk of breakage," explains Megwyn White, certified clinical sexologist and director of education at Satisfyer.
Water-based and silicone lubes should be fine to use with condoms, but silicone "may cause damage to silicone products," White explains. Check the make up of your toy and your lube for extra safety.
Celebrity news, beauty, fashion advice, and fascinating features, delivered straight to your inbox!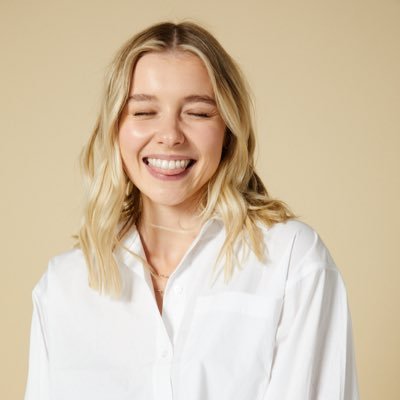 Contributing Health Writer
Chloe Gray is a freelance journalist who writes and talks about health, fitness, and wellbeing through a feminist lens. She was part of the launch team for Stylist magazine's fitness brand, Strong Women, and has written for i news, Women's Health, Red magazine, Good Housekeeping, Refinery29, and more. She's all about building mental and physical strength, eating delicious food that fuels you well, and making the fitness industry more accessible and enjoyable. She's also a qualified fitness trainer and research nerd, so you can be sure everything you read is backed by proper science.