As details of their love lives are prioritised over discussion of performance - why aren't female footballers being treated with respect?
Recent headlines show there's still a lot of progress to be made.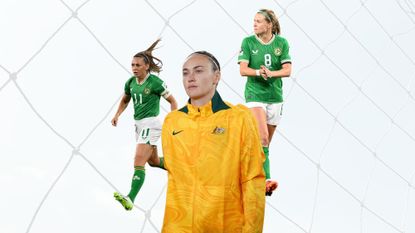 (Image credit: Getty Images)
The Women's World Cup kicked off in Australia last week, a month-long tournament that will see 32 of the best women's teams from across the world go head-to-head.
Following their history-making victory at the Euros last year, the pressure is on the England Women's team. Second favourites to win behind the USA, their first match on Saturday was shaky but solid enough, ending in a 1-0 win against Haiti.
Other teams to steal the win last week included Germany, Brazil, and Australia - but sadly, for the Australians, the majority of the media coverage didn't focus on their win.
Rather, headlines over the weekend were dominated by news of an alleged feud between one of their athletes and a member of the Irish team, their opposition for the group stage match.
So, question: why, in 2023, when so many steps forward have been made when it comes to equality in sport, are we still making women's football about anything other than football? Would media outlets do the same with male players? And what needs to change to ensure it stops?
Below, we explore, plus explain why championing women in sport is so important. Don't miss our features on the history of women's football or need-to-knows about Millie Bright and Mary Earps, the England Captain and Vice-Captain, while you're here. Also worth a read: our Women in Sport summer special featuring the two athletes.
Why, in 2023, is the Women's World Cup coverage not about the football?
If you read the papers this weekend, you'll likely have been met with similar headlines: the Lionesses' 1-0 win against Haiti and rumours of a feud between certain Irish and Australian footballers.
The Daily Mail, The Times and other publications chose to focus on the team rivalry over the athlete's performances. This came after Ireland's Ruesha Littlejohn looked as if she may have refused to shake the hand of Australia's Caitlin Foord, reportedly because Foord holidayed with Littlejohn's ex.
When questioned about the apparent snub, Ireland manager Vera Paus refused to address the rumours, saying: "I've only got one answer - I'm so proud of Ruesha, I'm very proud of Ruesha. That is my only answer."
Question, then: when are we going to stop reducing female athletes to "less than" men? If this was the Men's World Cup, the headline news would be the athlete's performance, squad injuries, or the score at the final time.
Why is it, exactly, that media outlets can't focus on the incredible skill and professionalism of these athletes because of their gender? Why, societally, do we feel the need to focus on other irrelevant details of their lives for the athletes to be headline news?
It's sadly all too common and something that has to change. The match last week set a new Australian record for attendance at a women's football match, smashing the previous record of 50,629 - yet this positive stat was omitted from most of the articles. While there's undoubtedly been more coverage of the Women's World Cup this year across the board, publications need to do better and make sure reporting is equal in order to progress the game.
Think of all the young girls at home seeing the Lionesses take to the global stage, not to mention the healthy, positive relationships with exercise these role models are nurturing for them. Then, think of what impact reducing their performance into mere gossip has, both on the players and the young girls at home looking up to them. Can we not do better than this?
As Stephanie Hilborne OBE, CEO of Women in Sport, points out, sports should be about appreciating the performances of athletes. "Too often there is far more focus on the private lives of female athletes," she points out. "Given that misogyny and sexism are inherent in society, this creates additional risks for female sports stars who already suffer disproportionate levels of hate online."
Kate Dale, Campaign Director at This Girl Can agrees, adding: "Sport is the best unscripted reality show there is – you never know how a match is going to end until the final whistle is blown. We'd prefer media to focus on the drama on the pitch than any that may or may not be taking place off it."
Ask yourself this, she goes on: is it really any of our business? "The media has a privileged and pivotal position to inspire the next generation of girls to move in a way that motivates them, and not trivialise their involvement so that all women - regardless of shape, size, ability or age – can enjoy the proven benefits of exercise."
Hilborne's advice? Media outlets must do better - but similarly, we must focus on the various incredible women's sporting events on offer, rather than clickbait headlines designed to drive traffic. "This summer with the Ashes and the Football and Netball World Cups playing out, there is a bonanza of women's sport on offer," she continues. "Media outlets should focus on the incredible action on the pitch and be responsible in the way they cover female athletes."
This summer, let's celebrate female athletes and their achievements rather than bringing them down.
Celebrity news, beauty, fashion advice, and fascinating features, delivered straight to your inbox!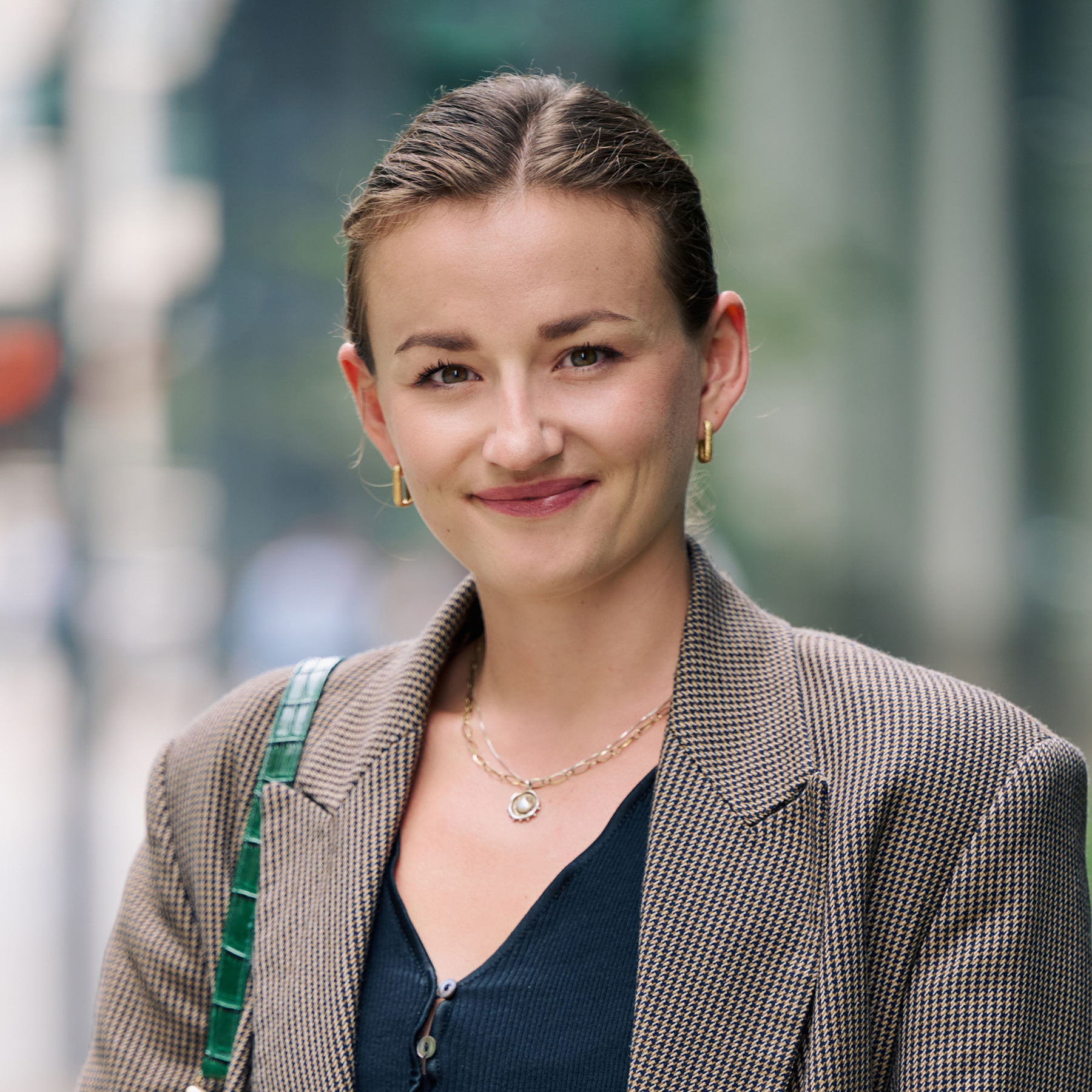 Health, Sustainability and Relationships Editor
Ally Head is Marie Claire UK's Health, Sustainability, and Relationships Editor, eight-time marathoner, and Boston Qualifying runner. Day-to-day, she works across site strategy, features, and e-commerce, reporting on the latest health updates, writing the must-read health and wellness content, and rounding up the genuinely sustainable and squat-proof gym leggings worth *adding to basket*. She regularly hosts panels and presents for things like the MC Sustainability Awards, has an Optimum Nutrition qualification, and saw nine million total impressions on the January 2023 Wellness Issue she oversaw, with health page views up 98% year on year, too. Follow Ally on Instagram for more or get in touch.