I tried Fluidform Pilates at home and honestly, I will never look back
Total body tone, here I come.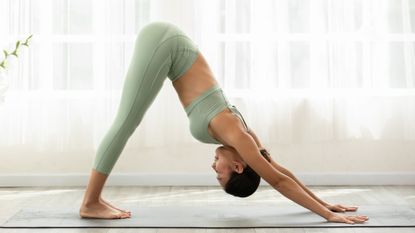 (Image credit: Getty Images)
As the fashion editor here at Marie Claire UK, I feel like I need to preface this article by highlighting the fact that I am not athletic in the slightest. While our Health Editor spends her time training in gyms and running marathons, by contrast, I'm usually at runway shows or press appointments looking at shoes.
I was keen to give a Pilates workout a go, however - I'd seen loads about the benefits of Pilates circulating on social media and knew stars like Harry Styles, Hailey Bieber and Kendall Jenner are all reported to be fans. Starting Pilates as a beginner, I was keen to learn all about the various Pilates exercises and finally be able to differentiate between Pilates vs yoga, too (because yes, the difference is confusing for a non-gym goer).
This is precisely why, when the PR team reached out to see if I was keen to give Fluidform Pilates at home at go, I jumped at the chance. Not only is the workout the kind of exercise that feels accessible for almost anyone—no matter your fitness level—but the concept of working out in your own home also minimises the gym anxiety that often comes with participating in a group class. Not to mention, there is the added convenience of being able to do the exercise whenever you want.
After a whole month trialling Fluidform Pilates at home, I can honestly say I'll never look back. Keep scrolling to find out why - and don't miss our guides to Reformer Pilates results and a top coach's go-to Pilates ab workout, while you're here.
Fluidform Pilates at home: "After a month, I'm a total convert"
What is Fluidform Pilates?
Fluidform Pilates was founded by Kirsten King in 2012. As an instructor, King is known for her warm teaching style that is both supportive and encouraging. Since 2012, the brand has evolved and King's pilates can now be accessed in two different ways, either in real life at studios across Australia or online via the Fluidform At Home membership.
During the lockdowns, King's Fluidform at home workouts took off amongst editors and influencers in the UK with the likes of Lucy Williams, Lindsey Holland, and Jessie Bush all posting about trying it. It has a cult-like following, with many swearing by the workout for both the physical and mental benefits they've felt. As King recommends, 20 minutes per day is all you need in order to feel a change.
What is Fluidform Pilates at home?
Fluidform at home is exactly what it says on the tin: An at-home workout subscription from Fluidform pilates. For a fee of $35 AUD a month (equivalent to £20) you can gain access to over 240 workouts on demand, as well as motivational challenges and meal plans.
Founder Kirsten King has created effective workouts, which last between 10 to 40 minutes and the program encourages you to participate in just 20 minutes of exercise, 5 days a week in order to see results.
Users can choose a workout based on the part of the body they'd like to target, the equipment they'd like to use or the amount of time they'd like the session to last.
What kit will you need?
Good question - because all too often, signing up for a new gym routine can feel kind of overwhelming (not to mention costly) when you need 101 different bits of kit. Not with Fluidform Pilates at home, though - when you sign up, the company sends you a free equipment pack filled with a few items you need to get started, including a small ball, Pilates bands and Pilates discs.
One thing I would say, having tried the workouts for a month - while the equipment is great for getting started, you might want to invest in a bit more kit as you get further into the programme. Some of the workout videos use kit like a swiss ball, hand and ankle weights, foam roller or magic circle, so you'll need access to those specific items if you're interested in doing the workouts longer term.
That said, there was a good range of options available with just the kit they sent - especially if you're starting as a beginner, like me.
My verdict
First things first, the pros. The main thing I loved about the workout was the fact that Fluidform Pilates at home lets you fit in a workout whenever you have time. I loved that I could squeeze in a quick session before heading to the office, or even on my lunch break while I'm working from home, without it taking too much time out of my day.
The workouts were also super simple to follow and cater to all abilities. King is an eloquent instructor who consistently gives clear instructions and the videos are really well made, helping to highlight exactly how the workouts should be done (even for a beginner, like me).
Having used Fluidform over the last month, I can really feel the difference in my body. I feel more toned and find myself having more energy after every workout - plus, as Pilates really targets the abs, this is definitely where I've seen the most visible results.
The first few workouts left me sore, but now that I am in the swing of it I feel myself getting stronger and better each time.
On to the cons. The only main drawback for me was the extra equipment I mentioned above - that is, a large ball, ankle weights or a reformer machine. If you don't already own these, then the workouts can begin to feel a little limited.
Often you need multiple pieces of equipment for one workout, too, meaning you need to get everything prepared pre your session and have everything to hand.
However, if you enjoy the sessions as much as I did, I definitely think it's worth investing in the additional equipment in order to keep progressing your sessions. It's still cheaper than, say, a studio class or gym membership, plus you get to keep the kit forever and use it for the rest of your life. Sure, buying a pilates Reformer machine might feel like a stretch but you can certainly invest in hand and ankle weights, a foam roller or even a swiss ball for a relatively affordable price.
The only other con would be that since you are not physically in a studio with an instructor, there isn't anyone around to correct your form. Of course, this is simply the nature of watching a workout video online, that said, I did try to make sure I was near a mirror while working out so I could be mindful of bad posture or an incorrect pose myself.
Keen to give it a go? Shop Pilates equipment:
Celebrity news, beauty, fashion advice, and fascinating features, delivered straight to your inbox!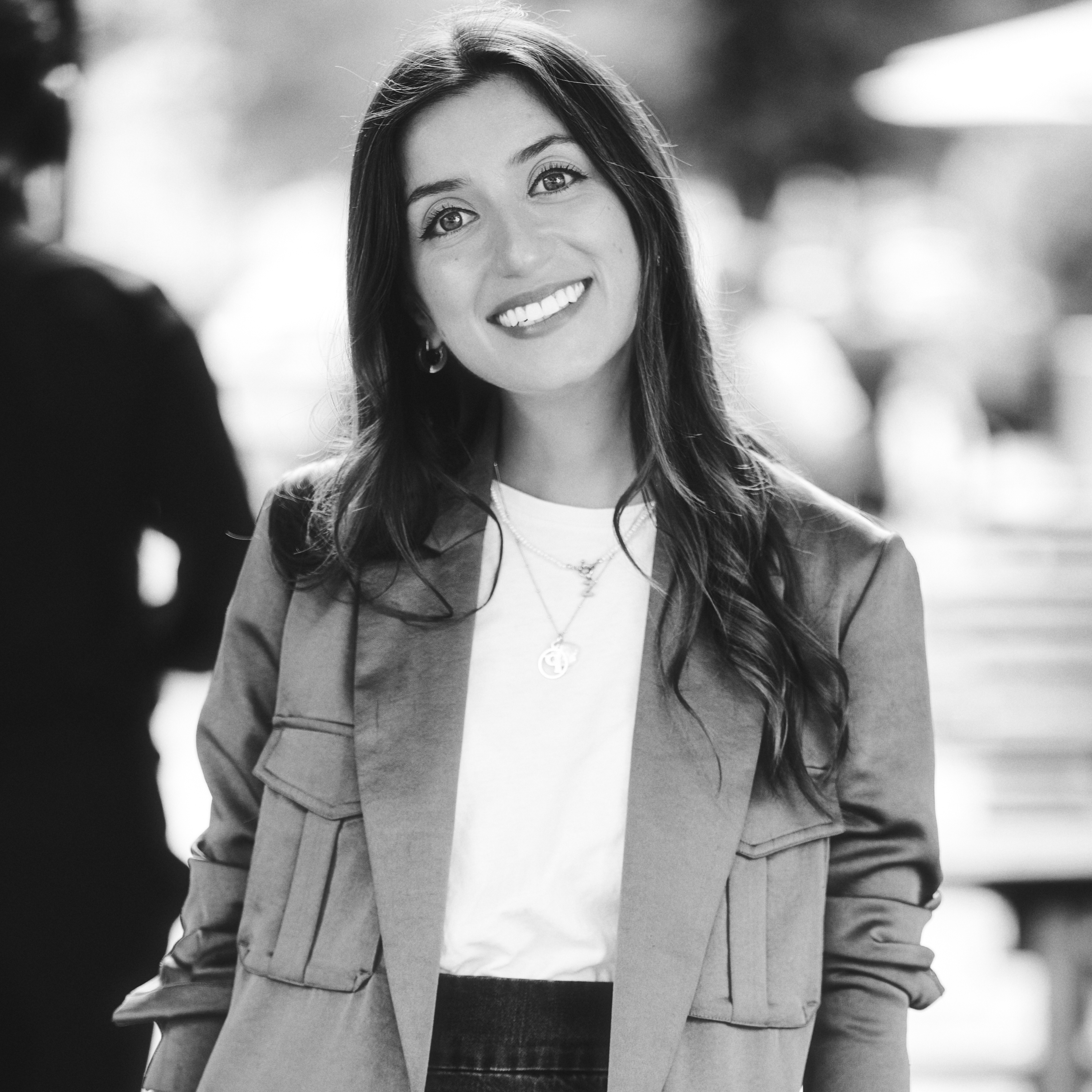 Zoe Anastasiou is a Fashion Editor with over eight years of experience working across digital publications in New York, London and Australia. She has contributed to publications including Harper's BAZAAR and ELLE Australia, and was the Fashion and Social Media Editor at Who What Wear UK before joining Marie Claire.