The thought of exercise used to fill me with dread - now, I'm an 8x marathoner who finds joy through movement
So why don't we encourage young girls to have a passion for sport the way we do with boys?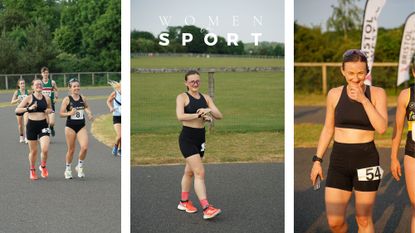 (Image credit: Ally Head)
If you'd known me as a teenager, you'd have known I did not like sport - and by not like, I mean I vehemently avoided it at all costs. Despite doing ballet to grade five, I quit aged 13 because I was convinced I looked fat in a leotard. Needless to say, my interest in any kind of sport went downhill from there. I made it a priority to skive PE lessons, fake illnesses in time for sports days, and moodily opt out of any family football matches or rounders games.
I'm not proud of it, but as I've grown older, I've had time to reflect on why, exactly, I was so reluctant to get moving as a teen. In truth, I didn't feel comfortable in my body or at ease in most of the spaces designed for working out. Rather than inspiring me to get a sweat on, they felt suffocating and only highlighted my inner insecurities and fears.
Fast forward ten years, and I'm a Health Editor who's run eight marathons and qualified for Boston Marathon twice (to do this, you have to run a sub 3.30 marathon time). Fitness is what I write about every day and it's one of my biggest passions. The bittersweet irony, for me, comes in knowing that the one thing that likely would have alleviated my body image issues as a teen was getting moving - but sadly, I never found a space or community that made me feel confident enough to do so.
Sadly, I'm not alone. There's a huge gender gap when it comes to teenagers finding joy through movement, with This Girl Can statistics finding that 2.6 million fewer women than men enjoy sports and physical activity. Similarly, Women in Sport research shows that just over a third of girls (34%) in years 9 to 11 enjoy taking part in sports and exercise, compared to more than half of boys (55%). I know now that a lot of my anxiety stemmed from a deep-rooted fear of not being good enough (or worse, embarrassing myself), and that millions of young girls around the world feel this pressure, too.
That said, things are changing, slowly but surely. Just last year, after the Lionesses won the Euros for England for the first time in 56 years, the National Curriculum in the UK changed to make sure all genders are offered the same sporting opportunities. Girls are seeing sporting role models championed more in the press, too, something I hope our Guest Edit with Millie Bright and Mary Earps, the Captain and Vice Captain of the England Women's Football team, does a good job of.
There's always hope - as my story and so many incredible women I spoke to for this feature have found. Finding sport later in life has not only shaped who I am, but improved my life for the better, boosting my self-esteem, cementing my self-worth, and helping me make lifelong friendships along the way.
To read more from two amazing women who found sport later in life, as well as an insight into why, exactly, girls are seemingly being encouraged into sport less than boys, keep scrolling.
Finding sport later in life is possible - but what barriers are stopping women from getting into sport in the first place?
Speaking to Sarah Bellew, Head of Communications and Fundraising at Women in Sport, she explains that there are a whole host of societal reasons as to why women stereotypically get into sport much later than men.
One of the main reasons is the gender stereotyping girls face from a young age. "They're labelled as "princess", called a "girly girl" or described as "delicate", which is often at odds with the competitive and tough nature of sports," Bellew explains.
Words are powerful and can have a huge impact on not only how we feel, but how we act. Case in point - recent research from Women in Sport found girls as young as five years old already feel that they don't belong in sports as a direct result of the messages they hear daily. "Over half of parents (57%) of girls said their daughter had felt excluded from sport, of those, 26% said their daughter had been told, "it wasn't for girls.""
Stephanie Hilborne OBE, CEO of Women in Sport, agrees, adding: "Girls aren't born underconfident, they're held back by gender stereotyping. Rather than girls being encouraged to achieve whatever they set their mind to, they're surrounded by messages telling them they're fragile, weak and don't like competition."
I often think about how many years I missed out on as a teen, worrying about my body or not being "good enough" to take part in sports. If I'd felt able to just give it a go, I would have reaped the rewards - it's been proven time and time again that working out is one of the best things you can do to alleviate anxiety symptoms and body image issues, yet so many still feel intimidated. "Far too many girls are missing out on the joy of sport at a young age as they're being pigeonholed into what society expects of them," stresses Bellew. "At a time when anxiety is spiralling upwards, exercise can be a powerful antidote."
Individual vs team sports
Interestingly, research also shows that girls are steered towards more individual sports than boys - think dance and gymnastics, as opposed to football and rugby. This gender divide encourages young boys to take part in sports that have been proven to be more effective at boosting self-esteem and management skills, putting them at an unfair advantage.
This isn't to say that solo sports don't also boost both physical and mental health, just that they lack some of the magic team sports can offer. "Teamsport in particular builds resilience and self-esteem, teaching pivotal life skills like leadership, teamwork and communication," explains Bellew. "Currently girls are steered towards individual and aesthetically-focused sports – just 23% of parents say they'd prefer their daughters to take part in team sports, including rugby and football, compared with 50% of parents of boys."
Some of the more obvious barriers stopping women from getting to sport span how we look and feel - no one will perform at their best if they're not wearing a sports bra that enables them to move freely or shorts that won't show period leakage (sadly, until last year, many female athletes were still required to wear white shorts during matches). These worries still impact a disproportionate number of young girls, with research showing that seven in ten girls avoid being active on their period regardless of how sporty they are due to fear of leakage and feeling self-conscious, despite research showing that aerobic exercise, in particular, can be handy in alleviating PMS symptoms. Similarly, while 72% of young girls say they feel self-conscious about movement or bounce, only 14% of girls report sports bras being on their school kit list.
Teen self esteem
Another point which resonates, as someone who once struggled with self-esteem issues as a teen, is the levels of disengagement schools often see amongst girls around the time of puberty, specifically when it comes to sports.
"Stats show that even girls that loved sport during primary school begin to disengage, with 1.3 million girls dropping out of sports in their teenage years in the UK alone," continues Bellew. This, in a nutshell, was me - girls fear feeling judged by others (68%), lack confidence (61%), and don't feel safe outside (43%), all of which build to stop them from wanting to exercise altogether, despite the knowledge that it could make them feel good mentally and physically.
Kate Dale, Director of Marketing for Sport England and This Girl Can, agrees, adding that a fear of judgement - from others and of ourselves - is a huge factor that stops women and girls from playing sports or getting active. "This may be fuelled by memories of PE at school (think being last to be picked or having to wear awful gym knickers), not seeing ourselves in sports media and marketing or worries that we should be spending time more time on other priorities, like our family or career."
Dale also touches on what she calls "The Enjoyment Gap" - in short, the misconception that physical activity is a chore or something we should do to look a certain way rather or get a specific result, rather than something to be enjoyed in its own right. "If someone enjoys taking part in sport then they are more likely to continue taking part in physical activity, therefore it's vital we close this gap," she stresses. "There's no reason for it to exist - it's the result of numerous structural, cultural and societal developments and practices," she goes on.
So, is finding sport later in life possible?
To say this is a shame would be an understatement - it's a nationwide issue and something that has to change. When I first joined a running club aged 23, I was lucky enough to discover the sheer joy that exercising in a safe space and with a group of like-minded individuals can bring. I can now safely say that making movement a part of my daily life and finding a sport that I genuinely enjoy has changed my life.
Naomi Holbrook, a 48-year-old life coach, feels the same. While various health and body image issues stopped her from working out as a teen, working out is now a huge part of her life, who she is, and a key part of what she teaches her clients.
"I didn't get into fitness until I was nearly forty - I was clinically obese and had struggled with chronic pain my entire life," she shares. "But when I turned 39, I started Couch to 5K and then progressed to Tough Mudder races." She now runs most days and will be climbing Mont Blanc in the French Alps in August. - "I'm now fueled by my desire to see what else I'm capable of," she shares with Marie Claire UK.
Sureena Chaudhry, a 48-year-old product development manager from London, also found sport later in life after spending her teenage years dreading school PE. "I'd fill with dread waiting to be picked for a sports team," she shares. "I always thought I'd be laughed at, so never really threw myself in." That said, the year before lockdown, a solo trip to Bali helped her discover a newfound love of yoga. "I wanted to be able to walk into a studio, know what I was doing and not feel embarrassed, so I started taking lessons in Hackney."
Her main learning? "No one was paying any attention to me - they were just focusing on themselves." Come lockdown and she was taking virtual classes from her living room - "I was living alone, so the classes were pure sunshine. Being part of that community really helped me to stay positive". Now, she exercises most days and reckons movement should be prescribed by the NHS. "It's changed so much for me," she adds. "It helps me to manage my stress, has boosted my energy, and is helping me feel confident that I'll be able to handle perimenopause when it comes."
The impact on your day-to-day
Does not being able to get into sports at a young age impact women later in life, too? Of course it does - if you don't find a sport you love early on, the stresses of a career, social life and family are all too likely to get in the way of exercise, especially if you've never found a type that you genuinely enjoy.
We know that exercise not only boosts fitness, strength and balance but can help prevent and manage medical conditions, contribute to happiness, reduce loneliness and improve self-esteem, stress levels and mental health. By not giving girls adequate opportunities from a young age, we're established a nation of women who had no choice but to discover a love of sport (and the many benefits it offers) later in life. For some, this may never happen, meaning they're trapped in constant cycles of body image issues or fad diets.
While we're moving forwards, there's still more to be done - and we must keep pushing for equal opportunity for all genders. "Participation in sport has been slower to recover since the pandemic, partly due to the fact indoor sports, like netball, were stopped for much longer than outdoor sports, like football," explains Bellew. "The cost of living crisis has also seen women deprioritise spending on sport and leisure, with the least affluent social groups and those from the most deprived areas of the country hit the hardest. Inactivity levels among women have also increased, with 27% of women doing less than 30 minutes of activity a week, 3% higher than men."
If you've ever felt not good enough, trust me, I've been there. But know this: you are enough. While it might feel like the last thing you want to do, moving your body is one of the best reminders of both your physical and mental strength.
My advice? Find a sport that you love and never be afraid of putting yourself out there. Discovering exercise you enjoy can be transformative in so many ways, offering headspace, tranquillity, and mental calm. Holbrook agrees, adding: "It's never too late to fall in love with a sport - you may just have to try out a few before you find one that genuinely works for you."
Celebrity news, beauty, fashion advice, and fascinating features, delivered straight to your inbox!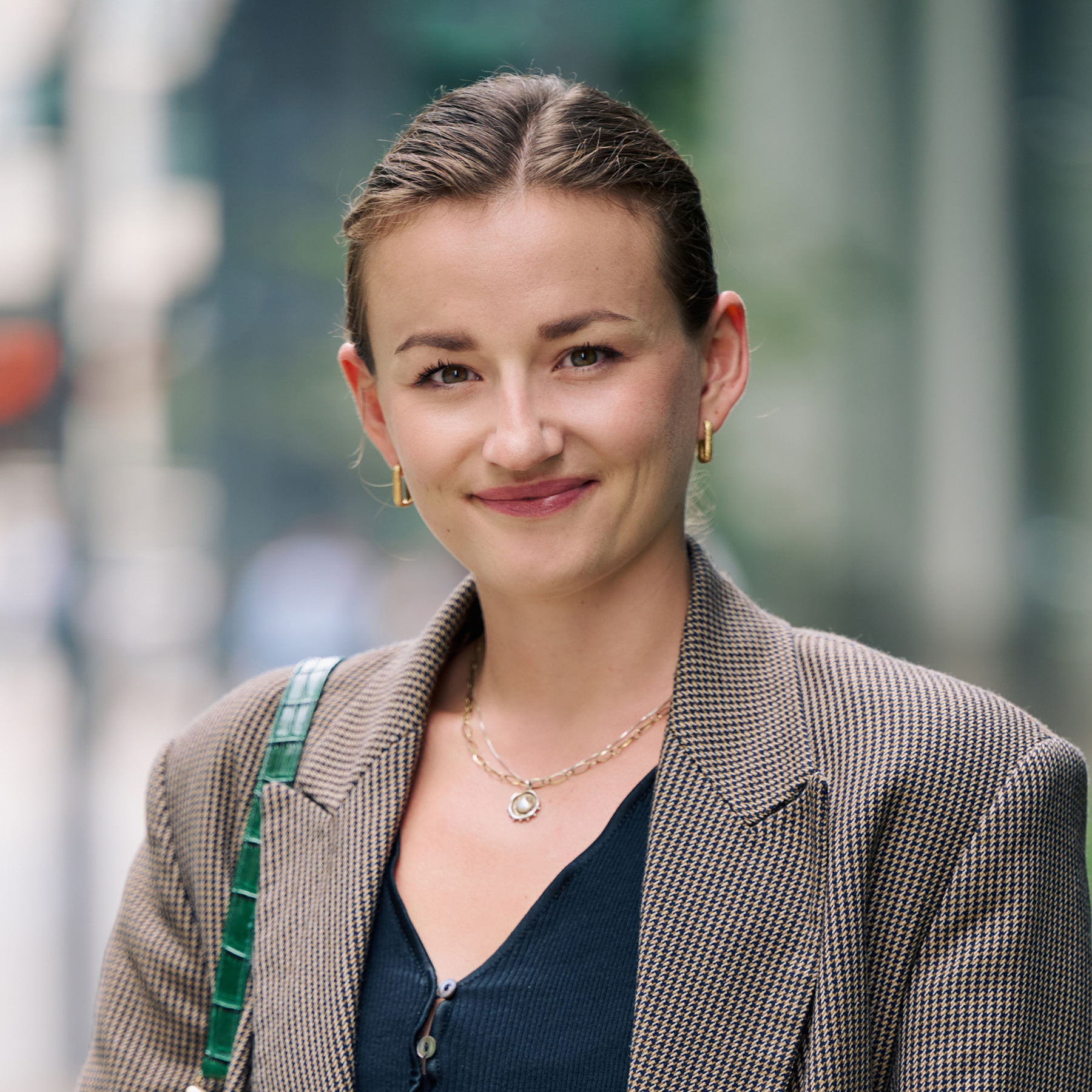 Health, Sustainability and Relationships Editor
Ally Head is Marie Claire UK's Health, Sustainability, and Relationships Editor, eight-time marathoner, and Boston Qualifying runner. Day-to-day, she works across site strategy, features, and e-commerce, reporting on the latest health updates, writing the must-read health and wellness content, and rounding up the genuinely sustainable and squat-proof gym leggings worth *adding to basket*. She regularly hosts panels and presents for things like the MC Sustainability Awards, has an Optimum Nutrition qualification, and saw nine million total impressions on the January 2023 Wellness Issue she oversaw, with health page views up 98% year on year, too. Follow Ally on Instagram for more or get in touch.