Gifts for new mums: the only presents she really wants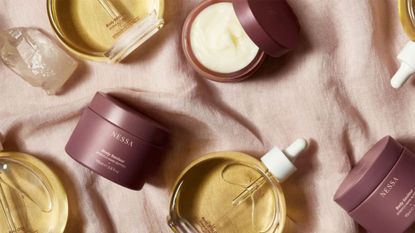 If you're after some gifts for new mums, you've come to the right place. As an expectant mother myself, I've got a fairly comprehensive list of items that I think the baby will need, and the ones that I'll need (a little TLC goes a long way).
Because we're talking gifts and not everyone has a huge budget, I've tried to keep the prices reasonable, as I'd personally hate asking my friends to part with too much cash. So keep scrolling for the best gifts for new mums that I genuinely think she will love.
Gifts for new mums: things to make her life easier
These are the things that are going to help on a day-to-day basis. Her time isn't her own anymore and things that she used to take time doing, just don't happen in the same way. Luckily I have a wealth of friends who've already had babies, so a lot of these gifts have come recommended, or I've gifted them myself.
Don't forget to check our Marie Claire vouchers site before you shop for the latest offers and discounts from your favourite brands - think, Selfridges, The Outnet and Browns.
Gifts for new mums: pampering presents
I know setting time for myself is hugely important before (and after) baby arrives. With a hugely rewarding yet tiring period ahead, a little bit of TLC will always go a long way. I've often gifted beauty sets to my pregnant friends in the past, and they've been so grateful since a lot of the time, presents are baby-centric. I've also added in some pampering gifts for baby, because it's a lovely time to share together.