As a horror film fan, these are the Halloween movies I watch every year - ranked from tame to terrifying
The ultimate list for every level of scare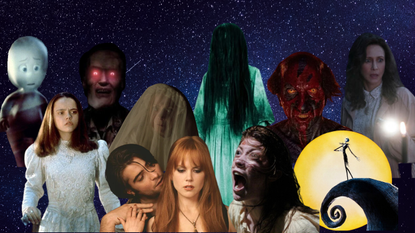 (Image credit: Future)
It's the most wonderful time of the year - for spooks and scares and slashers, of course. While the Christmas film girlies are already fighting the urge to watch Love Actually, there's something important happening before the festive binge begins: Halloween.
As someone who grew up loving all things witchy (Halloween parties were just as big as birthdays), I seemingly enjoy scaring the shit out of myself - whether it's on rollercoasters or city ghost tours, or by watching horror films. Will I scream, jump and grab the person next to me? Absolutely. But I'll keep going back for more like an adrenaline addict.
So in the name of spooky season, I've compiled a list of my favourite Halloween films ranked from tame to terrifying. And no, I haven't included The Exorcist. I had a meltdown at a sleepover aged 11 when someone tried to make a DIY Ouija board with a Wotsit and a Blockbuster VHS case - suffice to say that demonic possession falls into my top-tier fear category, and there's enough paranormal panic to be had with this list already.
Ready for some thrills? These are the best Halloween films ranked from soft to sweat inducing, whether you're after cosy fun or heart palpitations. Light a candle, grab a blanket and add these to your October watch list.
Comforting classics
13. Casper, 1995
For those who want a friendly ghost and a pang of 90s nostalgia, Casper is the perfect Halloween movie to ease yourself into the season. It has everything you need - a host of unhinged spirits, a villainous landlord, a teenage love story, Christina Ricci. If you loved it as a child, you'll still love it now. Devon Sawa's 'Can I keep you?' will make you equally as teary as an adult.
Where to watch it: Prime Video
12. Practical Magic, 1998
For a film that feels like an autumnal hug, Practical Magic is the story of two witch sisters - played by Sandra Bullock and Nicole Kidman, no less - who try to break a generational curse which is stopping them from finding true love. Relatable.
The most frightening thing about this film is Gillian's undead boyfriend Jimmy and his stringy curtains, so if you teeter on the safer side of scary this one's for you.
Where to watch it: Prime Video
11. The Nightmare Before Christmas, 1993
Jack Skellington accidentally turning Christmas into a terror-fest is a forever classic. It's slightly further down the list than Casper and Practical Magic purely for the fact that the Oogie Boogie man and Doctor Finkelstein are creepy regardless of how old you are. And yes, this counts as a Halloween film - director Henry Selick said so.
Where to watch it: Disney+
10. I Know What You Did Last Summer, 1997
Fresh faced 90s icons Sarah Michelle Gellar, Freddie Prinze Jr, Jennifer Love Hewitt and Ryan Phillippe try and outrun a bloodthirsty hooded fisherman wielding a big hook. More entertaining than scary given the hammy acting and frankly terrible storyline, think of it as a palatable slasher for the faint-hearted.
Where to watch it: Netflix
Creepy, jumpy, may require a pillow
9. Gerald's Game, 2017
Gerald's Game is based on Stephen King's novel of the same name and tells the story of a woman whose husband accidentally dies during a sex game. As her own trauma unfolds, some particularly unnerving characters appear.
It's a slow and suspenseful psychological thriller that will leave you feeling unsettled - and might make you reconsider bringing handcuffs with you on your next dirty weekend.
Where to watch it: Netflix
8. The Shining, 1980
The Shining has been a fan favourite for decades and contains all the components of an excellent horror movie - a remote hotel occupied by the dead, weird kids, a deranged creative who turns to murder. Jack Nicholson is genuinely quite terrifying as the progressively unhinged Jack Torrance, and it's a classic for a reason.
Where to watch it: Prime Video
7. The Others, 2001
If you thought the kids in The Shining were creepy, wait until you meet this lot. Nicole Kidman lives in a dark manor with her two young children, who, some might say, look fairly ghostly as a result of photosensitivity. Ahem. As she waits for her husband to return from the war, she starts to feel like the house might just be haunted - and the three creeping servants don't help, either.
Excellent acting from Nicole as always, plenty of suspense and a nice twist at the end.
Where to watch it: Prime Video
6. Insidious, 2010
Get ready to jump with this one. When a married couple move homes and their son becomes sick, they're convinced they've bought a haunted house and quickly move out. But the paranormal activity follows them - and it makes for a tense and uneasy horror house treat. Avoid watching with red wine.
Where to watch it: Netflix
5. The Ring, 2002
Ah, the scary movie which scarred a generation of teenagers in the noughties. The Ring, a 2002 remake of Hideo Nakata's 1998 film Ring, tells the story of a chainmail video which curses the watcher to die within seven days unless they pass it on to another victim. Samara could quite possibly be the most petrifying child from a horror film.
Where to watch it: Prime Video
Keep the lights on
4. Texas Chainsaw Massacre, 1974
You'll never be tempted to help a hitchhiker again after watching this. A group of friends find themselves in a sticky situation when they upset a roadside traveller, and suddenly they're attempting to escape from a man wearing a skin mask and wielding a chainsaw. The final scene with weak grandpa is haunting.
Where to watch it: Netflix
3. The Conjuring, 2013
The film that spurred a series of horrors, including Annabelle and The Nun, The Conjuring is guaranteed to get your heart racing. In fact, a study by the Science of Scare found that it was the fifth scariest film of all time with viewers heart rates spiking at 132 bpm. Yep.
A demonologist couple helps families whose homes are terrorised by evil spirits, so think of this as the ultimate haunted house story.
Where to watch it: Prime Video
2. A Nightmare on Elm Street, 1984
If this didn't terrify you out of sleeping as a teenager, you're probably invincible. Freddy Kruger torments high schoolers while they're sleeping in this supernatural slasher, and of course there's a haunting murder-themed nursery rhyme to play on your mind long after it has finished.
Where to watch it: Prime Video
1. The Exorcism of Emily Rose, 2005
Surprise surprise, a possessed woman running around town and housing a demonic spirit tops the list - largely down to the fact that Jennifer Carpenter, who plays the titular character, is scarily believable when she's crouched down scratching walls/talking in tongues/contorted like a Cirque du Soleil pro.
Where to watch it: Prime Video
So there you have it - 13 films to satisfy your spooky needs, whatever your scare level.
Looking for a VPN? Express VPN is a trusted network with a 30 day money back guarantee.
Celebrity news, beauty, fashion advice, and fascinating features, delivered straight to your inbox!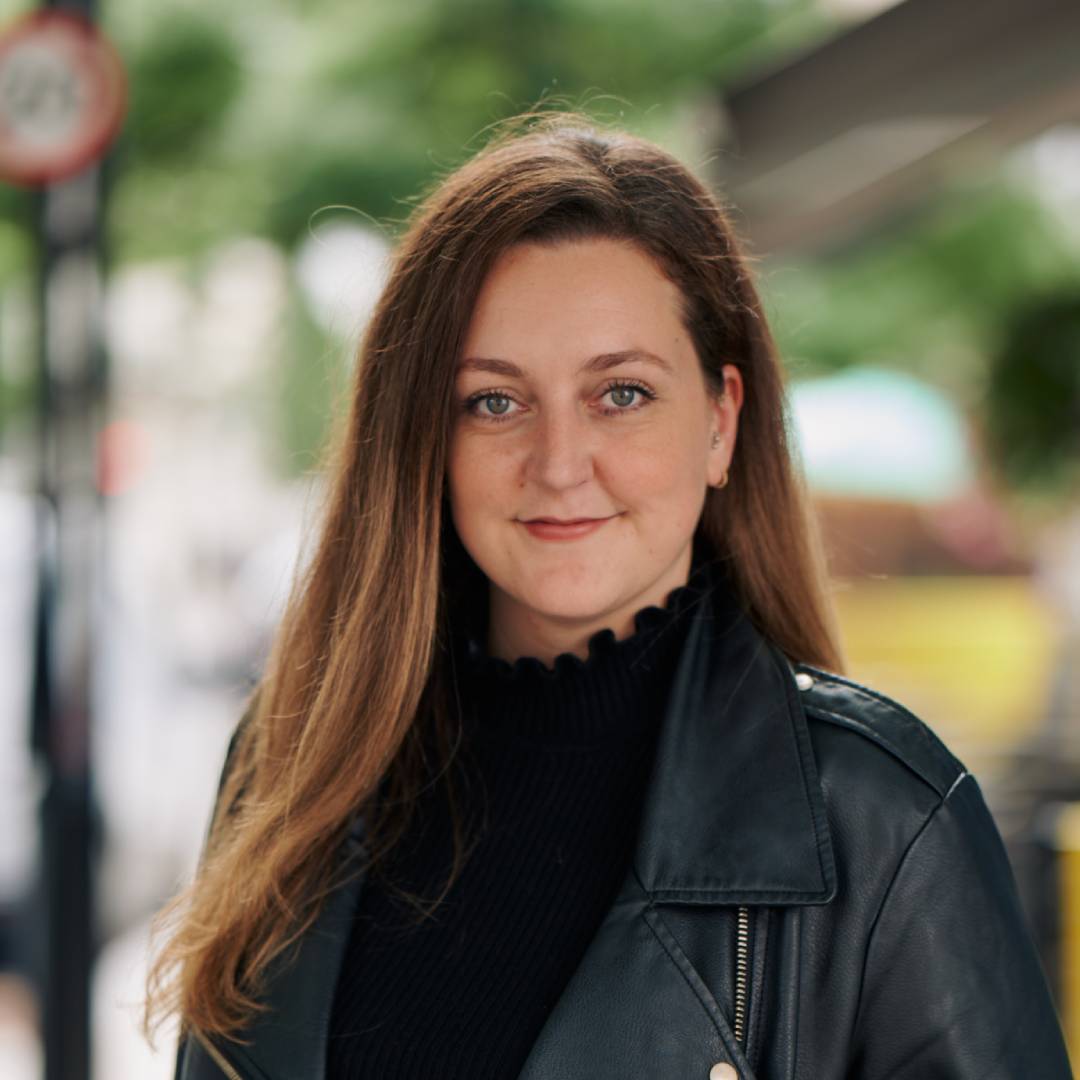 Jadie Troy-Pryde is News Editor, covering celebrity and entertainment, royal, lifestyle and viral news. Before joining the team in 2018 as the Lifestyle and Social Media Editor, she worked at a number of women's fashion and lifestyle titles including Grazia, Women's Health and Stylist, and now heads the Marie Claire UK news desk.