These Celeb-Approved Apps Might Change Your Life
Team Marie Claire, and some of our celeb pals, have chosen the apps they can't live without.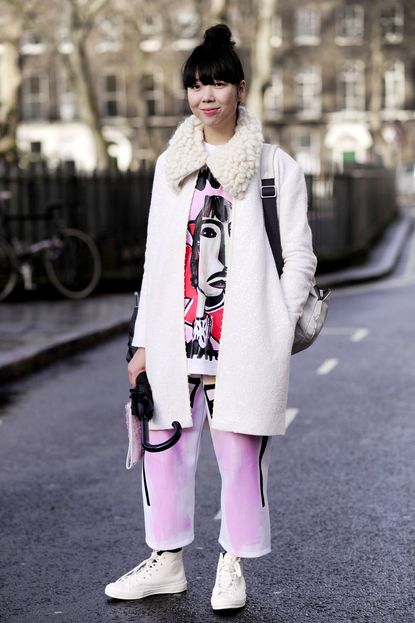 (Image credit: Rex)
Team Marie Claire, and some of our celeb pals, have chosen the apps they can't live without.
Don't get bogged down in the app store, just beeline straight for these game-changers, as chosen by Marie Claire staffers, and some of our fave celebrity tweeters. And who doesn't want a celeb-approved app, hmm? Ready, set, download…
Shazam, Free
I love this app – you can use it to listen to a piece of music and it will then generate the song title and artist so you can download it. I use it all the time at the shows when I hear a tune I love but can't remember who it's by.Susie Bubble, style blogger
Duolingo, Free
Teaches you a language on your phone so you can learn French on your commute! What's not to love? Miranda McMinn, Deputy Editor
Depop, Free
Imagine shopping for clothes on eBay, but all those clothes are cast-offs from super cool models and celebs. That's what this fashion marketplace does – Kate Moss' little sis Lottie has already sold the contents of a wardrobe de-clutter on here. It's vintage shopping, without the rubbish bits. Tracy Ramsden, Features Editor
1 Second Everyday, 69p
You record a one-second clip of yourself each day so you end up with a video montage of your life. Much more fun to look back on than a Facebook profile, or a bog-standard photo album. Jameela Jamil, BBC Radio 1 DJ
Calm, Free
I'm obsessed with this app - it plays the kind of floaty music you get at a spa but on a loop. It's great if you need to tune out everything else, especially when you're on a deadline, or if you can't sleep. Talking of sleep, Sleep Talk (69p) is a fascinating app if you're a sleep walker/ talker. It activates when there's noise in your room so you can listen back to your nocturnal ramblings when you wake. Suzanne Scott, Beauty Editor
TuneIn Radio, Free
I wake up to BBC Rado 4 every morning, which I stream through this app. It allows you to listen to the radio on the go, even when you're offline, and you can go back and listen to a show you might have missed. You can never have too much news if you ask me! Gloria De Piero, Labour MP for Ashfield and minister for women and equalities
VSCO Cam, Free
Forget Instagram filters, this editing app for pictures makes your snaps look ten times better than the original photos (what red eye?!) before you let them loose on Facebook, Instagram or Twitter. I'm also obsessed with Lift (Free), an app that allows you to make lists and set aims for the week ahead, like 'go for a run' or 'read for half an hour' whilst keeping track of how often you're actually managing to! Sarah Shillaker, Picture Assistant
CityMapper, Free
It's not an overstatement to say this app changed my life. I'm forever getting lost trying to follow the blue dot on Google Maps but CityMapper shows you the quickest, cheapest route by any means in any city, from Barcelona to New York. Chloe Howl, singer-songwriter
Sleep Bug Pro, Free
It's an app with lots of sounds like 'forest', or 'river' or 'winter' that you can play through headphones on a continuous loop. I use it everyday as background noise while reading on the train. It blocks out the sounds of people talking on their phones, and enables me to read in peace while transporting me to somewhere else. I don't think it was designed for this, but it certainly works for me. Kelly Preedy, Picture editor:
Hormone Horoscope, Free
It tracks your menstrual cycle and sends a daily alert (you can set the exact time you receive it) with a little hormone horoscope explaining why you're feeling the way you are on that particular day. It sounds silly, but I feel so much better when the message pings through telling me that the irrational rage I'm feeling is all down to hormones and not me! Suzannah Ramsdale, Digital Features Editor
Soundcloud, Free
I've recently become obsessed with this app – it allows you to follow music artists and create a playlist to listen to offline, without having to save any music to your phone's memory. Charlotte Aiken, Editorial Finance Assistant
For more digital info and inspiration, buy the October issue of Marie Claire for our brilliant Tech Special. On newsstands now.
Celebrity news, beauty, fashion advice, and fascinating features, delivered straight to your inbox!