Lili Reinhart explains what it's like to be exposed to sudden fame as an introvert
'My cast have definitely brought me out of my shell'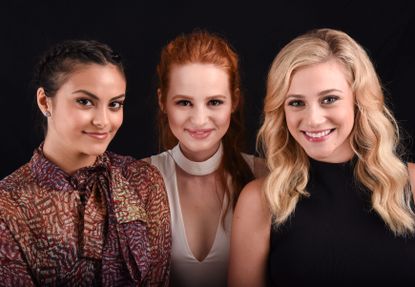 'My cast have definitely brought me out of my shell'
Teen mystery drama Riverdale is in its third season and it's safe to say we're hooked.
Will Archie get back together with Ronnie? Who is the gargoyle king? And what on earth is going on with that creepy farm group?
Well, after a brief hiatus, Riverdale is back, with new episodes soon to air on Netflix.
Junior Digital News Editor Jenny Proudfoot sat down with Lili Reinhart - the actress behind Betty Cooper, the show's resident Nancy Drew - to hear what we've got in store for the rest of season three.
Tell me about filming...
We film in Vancouver - well it's actually just outside - but we all live relatively near each other in downtown Vancouver, so it's fun and cosy for us all to be together. The days are pretty long, and we all hang out on the weekends and we try and get some sleep on our days off because we work such long hours.
Has the cast always been so close?
We have always been really close - all of us - which is kind of remarkable, and we've stayed close which is great. We've all got into a rhythm of finding our lives here in Vancouver and creating lives outside the show for ourselves. But we're all very much still intertwined with each other. I was very introverted when we met and I didn't like to go out - I was kind of a home body. I still am, but I've definitely grown outside that a lot.
Is it difficult being exposed to sudden fame as an introvert?
It's hard being an introvert and being famous. It is still weird when I have to go to a Comic Con and promote the show or when I do conventions where I go and meet fans - if you would have told me five years ago that I would have to speak in front of a couple of hundred people, I would have said no way. My cast have definitely brought me out of my shell.
Betty sees herself as a Nancy Drew type - what are you like in the face of danger?
Oh man, I think I'd steer pretty clear of danger. I feel like Betty dives deep into the mysteries because she doesn't trust the adults in this town and so she tries to figure out the mysteries for herself and that's due to a lack of trust in authority. Riverdale is corrupt in law enforcement so she has to take it upon herself to figure things out - that's why she does it. Whereas I would pretty much stay as far away as possible, and not get anywhere near any of that. Not that I'm a wuss. I would never completely run away in the face of danger but definitely not go head first into it like Betty does.
What have we got coming this season?
It's going to get scarier which I feel is surprising. I think a lot of people didn't necessarily know what to expect when we said the show was going to take a spooky turn. But now I think they're starting to see, from the creep factor of the Gargoyle King (and Ethel obviously under his spell) to the Griffins and Gargoyle's manual spreading around school. It's scary to think that all these kids are now going to be playing and to imagine the repercussions that it will have. There's obviously something about the game that is very evil and it's a matter of them getting to the bottom of it, which Betty kind of dives head first into.
Which was your favourite season to film?
Oh man, It's hard to say, I mean season one has a special charm to it because of being our first season together - you know, we filmed it all before it even aired so it's really special in that way. But also, season three has been really amazing so far as well. We've got to do a lot of things that we haven't done before - we've got to really play with the horror genre aspect of our show - and I love horror movie. I'm totally all about that so that's been really fun. So not to say that season two wasn't fun, but it's season one and season three for me. I think I liked season three better.
What have you learnt from Riverdale?
It's an intense show and there are a lot of people and parts to it - I think a lot of people don't realise how much time goes into making a TV show. I think they probably think it's like an easy 9-5, but it's really like a 6am to 9pm sort of day - it's rigorous and there's a lot of people, time and effort that go into making a show. I remember watching shows when I was younger - I never would have thought about what goes into it. Every time there's someone on film, they had to go in for a fitting and have their clothes fitted to their bodies. Every time someone has a song that they're singing, they have to learn the song ahead of time and go into a studio and record it for a couple of hours. There's just so much that goes into every aspect and everything that you see, and it definitely has made my appreciation for television and film grow more than was already there.
Riverdale is currently on Netflix.
Celebrity news, beauty, fashion advice, and fascinating features, delivered straight to your inbox!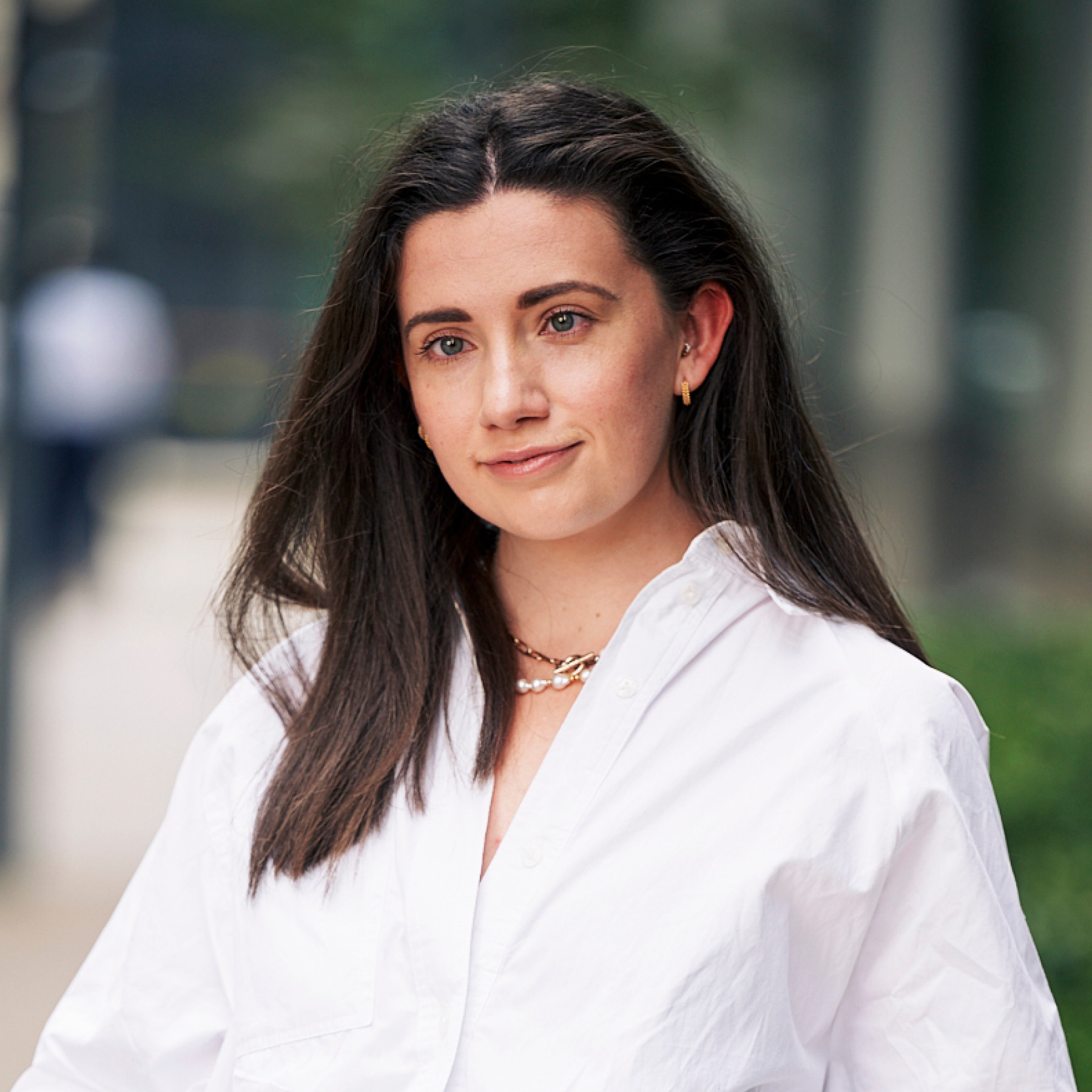 Jenny Proudfoot is an award-winning journalist, specialising in lifestyle, culture, entertainment, international development and politics. She has worked at Marie Claire UK for seven years, rising from intern to Features Editor and is now the most published Marie Claire writer of all time. She was made a 30 under 30 award-winner last year and named a rising star in journalism by the Professional Publishers Association.