Promotional feature with Warner Bros
It's the romantic comedy everyone's talking about – here are 5 reasons why Crazy Rich Asians is giving us good life mantras

We all love a good rom-com – especially one where love overcomes all kinds of crazy odds to conquer all.
Throw in comedy moments, family rifts, gorgeous sets, a stellar cast and the feel-good soundtrack of the year and you're guaranteed a blockbuster, which is why Crazy Rich Asians is fast becoming our standout flick of 2018.
In fact, we'd go as far as to say we LOVE this movie.
Directed by Jon M. Chu and adapted from Kevin Kwan's 2013 novel of the same name, Crazy Rich Asians is the first film by a major Hollywood studio to feature a predominantly Asian-American cast in a modern scenario since 1993's The Joy Luck Club.
The film follows smart and streetwise Rachel Chu (Constance Wu), an Asian-American NYU economics professor who travels to Singapore with her boyfriend Nick (Henry Golding) to attend his friend's wedding and (duh, duh duh), meet the family. As they're swept into their own personal in-flight business class suite en route, you get the sense Nick hasn't been completely straight about his family and what it is they do…
Imagine Rachel's surprise when she finds out that her bf is basically heir to one of the richest family dynasties in Singapore, complete with disapproving mother, judgemental relatives and a talented, beautiful ex-girlfriend with an axe to grind.
Can Rachel overcome the family's efforts to tear her and Nick apart?
Crazy Rich Asians is a heart-warming, fish-out-of-water story packed full of bitchy aunts, designer bags and more flashy frocks than you can shake a stick at. Plus, as in all top-notch rom-coms, there are some great life lessons to be learned. Here are our top 5:
1. ALWAYS have a bff on stand-by
Rachel's kooky university friend Peik Lin (Awkwafina) acts like her badass fairy godmother throughout the film. From fashion choices to sassy advice, Peik Lin is proof that every girl needs a good friend.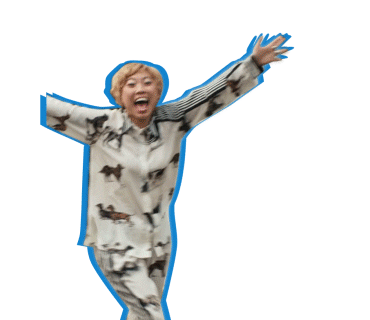 2. Don't ever doubt your worth
Nick's mother Eleanor (Michelle Yeoh) tries to put Rachel down about 'following her passion' for work instead of putting family first. But instead of bowing down, Rachel gathers herself up and fights back – in a FABULOUS frock.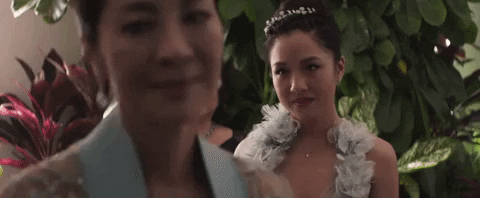 3. Be yourself
Despite being one of the most renowned fashionistas and socialites in Singapore, Nick's cousin Astrid (Gemma Chan) discovers a soulmate in Rachel because of her down-to-earth attitude. Proof that there are some bonds that money can't buy.
4. Take advice from unlikely sources
Everyone needs a stylist like Oliver (Nico Santos) in their lives. Otherwise you might just wind up wearing a dress that looks like a virus. Yes, he really said that.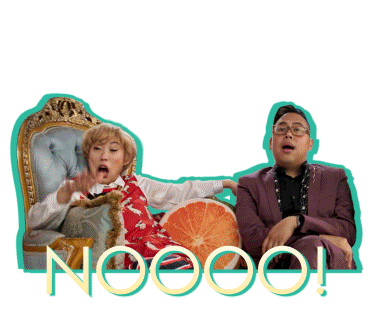 5. You can't put a price on true love
And the most important lesson we learned from Crazy Rich Asians? Money can't buy you happiness. Sure, it helps but true love shouldn't come with a price tag. Aww, these guys…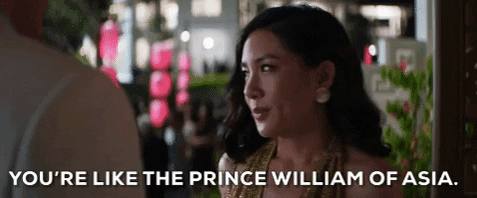 Crazy Rich Asians is out in UK cinemas from Friday 14 September.
Pictures: © 2018 Warner Bros. Ent. All rights reserved