Marie Claire UK Skin Awards 2023: Meet the brilliant judging panel
Meet the team putting products through their paces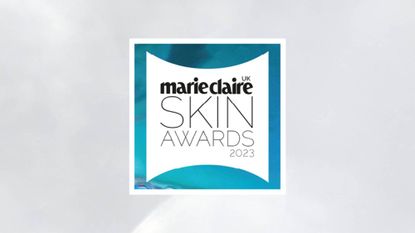 (Image credit: Future)
Anything worth knowing about beauty comes from this talented bunch, which is exactly why we've enlisted them as the judges of the 2023 Marie Claire UK Skin Awards.
Now in its fourth year, the awards recognise the very best skin products on the market. Giving skincare fanatics the lowdown on what's worth adding to your basket.
World-renowned dermatologists, facialists, skincare experts and award-winning journalists come together to recognise and celebrate the best of the best in skincare — whether it's everyday heroes, souped-up treatments or conscious beauty (plus, many more!)
At Maire Claire, we never underestimate the power of skincare. Not just because it can soothe skin and minimise sore breakouts (though, we welcome those heroes with open arms), but also because of the way it makes us feel. When a face oil becomes a comforting unwinding ritual or a self tan helps us show up in a way we need to, we appreciate it all. And that's exactly why we—and our 43 judges—have dedicated so much time and effort into awarding the best of the best.
The winners will be announced on Wednesday 22nd November, where you'll be able to celebrate well-deserved wins with our talented beauty team.
Let's get started, here is the 2023 panel of Marie Claire Skin Awards judges…
Adeola Gboyega
Pro make-up artist
A professional make-up artist and beauty expert with over 10 years industry experience, Adeola Gboyega has worked for big beauty brands such as Clarins, Lancôme, Bobbi Brown and Pat McGrath Labs. Gboyega has become well-known for her skin first approach to make-up, highlighting the importance of investing in great skincare to achieve make-up ready skin. Creating tutorials online and making up the faces of high profile clients, Adeola educates on how to get her signature glow look and has built up a loyal following of glow-getters.
Alice Hart-Davis
Founder, The Tweakments Guide
Alice Hart-Davis is a veteran beauty journalist with 20+ years' experience researching—and trying out—skincare and cosmetic medical procedures, so she knows what really works. She now runs The Tweakments Guide, a content platform providing independent information about non-surgical treatments like fillers and lasers. Alice launched the site in 2019 to help people discover the procedures that might suit them, and find the best practitioners to give them the results they're looking for.
Ally Head
Senior Health, Sustainability & Relationships Editor, Marie Claire UK
Ally is a leading editor with over five years industry experience and has worked for the likes of Women's Health, Stylist, Glamour, Grazia, Cosmopolitan, Refinery 29 and more. Day-to-day she writes news and features, advises on campaigns, SEO, and social strategy, and is always first to volunteer to sweat-test the newest fitness trend or share a measured, expert-led take on current sustainability topics.
She's also a keen presenter, hosting her Decoded Instagram live franchise with some of the biggest names in wellness. She loves marathons and isn't mad—or so she says. Her career highlights? Winning the 'Spirit of Hearst' award while working at Women's Health, and being asked to re-visit City University each year to give insight to current postgrads.
Andrea Thompson
Editor-in-Chief, Marie Claire UK
Andrea Thompson is Editor in Chief at UK Marie Claire, which has a combined audience of over 7 million women a month across its channels. She has overseen the brand's journey to a digital-first since 2019 and was recently named by We are the City as one of the UKs top 100 trailblazers for her work highlighting the impact of Covid on gender equality.

Andrea has worked as a journalist for a range of publications over her 20 year career including The Sunday Times, The Guardian, The Daily Mail, Channel 4, Glamour and Grazia and currently sits on the committee of The British Society of Magazine Editors where she looks after Diversity and Inclusion.

At Marie Claire, Andrea oversees content, brand partnerships and campaigns and regularly speaks at events on topics such as sustainability, women's empowerment and diversity. She is passionate about telling the stories of those often marginalised by the mainstream media and oversaw a feature for the title about rape in the Congo that won the title an Amnesty Media Award.
Andrew Wheatcroft
Skincare & beauty influencer
Andrew Wheatcroft, unapologetically unfiltered, skincare aficionado and content creator. Known for his honest reviews, quick witted humour and no BS approach.
Caroline Barnes
Make-up artist
Caroline Barnes is one of the UK's most established and celebrated make-up artists. Known industry-wide for her passion, skill and pure professionalism. Her reputation for approachable beauty has helped her establish an enviable roster of clients from Diane Kruger, Ruth Wilson, Rebecca Ferguson, Emma Watson and Olga Kurylenko to Kylie Minogue and Kelly Rowland.
Caroline has a YouTube channel 'Speed Beauty by Caroline Barnes' offering expert beauty advice which is getting deserved recognition. She has been a spokesperson for Clinique and L'Oreal Paris and she is currently UK & Ireland brand ambassador to Max Factor.
Debbie Thomas
Founder, D.Thomas Clinic
Meet Debbie Thomas, the visionary founder of the D.Thomas Clinic. With over two decades of expertise in skin and laser treatments, Debbie's innovative approach and commitment to holistic skincare sets her apart. Driven by a genuine desire to make a lasting impact on her clients, Debbie Thomas has crafted a revolutionary technique that combines her extensive skin knowledge with a holistic treatment philosophy.
Known as the 'DNA method', this exceptional approach seamlessly blends state-of-the-art high-science skincare treatments with the indulgent experience of a luxury skin and laser clinic. The transformative power of Debbie's method has not only earned her the well-deserved reputation as the 'London laser queen' and 'skin whisperer', but it has also changed the lives of countless individuals.
Dr Ahmed El Muntasar
Founder, The Aesthetics Doctor and GP
Libyan-born Dr Ahmed El Muntasar opened his first aesthetics clinic in 2018, aged just 26 after completing twelve courses in aesthetics. Arriving in St Andrews University at just 16 (the youngest ever medical student on record and the only Arabic International Doctor on his course), Dr Ahmed then moved onto Manchester for his medical degree and UCL for his medical leadership masters. Alongside practicing as a GP, Dr Ahmed also sees patients at one of his three aesthetics clinics in the UK.
Dr Anjali Mahto
Consultant Dermatologist and Author of The Skincare Bible
Dr Anjali Mahto is one of the UK's leading consultant dermatologists and a fellow of the Royal College of Physicians, a member of the Royal Society of Medicine and a spokesperson for The British Skin Foundation. Dr Mahto has a particular interest in acne and acne scarring, having experienced her own skin issues from a young age. Widely recognised for her unique skincare ethos, which bridges the gap between traditional medical dermatology, beauty and cosmetic medicine. This philosophy, along with her passion for truly effective ingredients and her years of extensive, hands-on clinical experience is all captured in her book The Skincare Bible.
In 2023 Dr Mahto opened Self London, a dermatology and lifestyle clinic aimed at managing skin conditions holistically. The clinic has a specialism in treating acne given Dr Mahto's own personal story with the condition.
Dr Ash Soni
Plastic & Reconstructive Surgeon, Founder of The Soni Clinic
Dr Ash Soni is a UK and US trained plastic and reconstructive surgeon, and the founder and owner of The Soni Clinic, located in Ascot and London. Dr Soni has trained at top worldwide institutions including Imperial College London, Cornell, Johns Hopkins, and The Royal Marsden. He focuses on both surgical and non-surgical procedures in his practice, and has been featured in Vogue, Forbes, Tatler, Harper's Bazaar, Marie Claire, and ITV, to name a few.
Dr Cristina Psomadakis
Dermatologist
Dr Cristina Psomadakis (Dr Soma) is a dermatologist with a special interest in skin ageing and procedural dermatology. She has published in medical and surgical dermatology and works in a busy hospital and clinical setting. She also runs a successful social media account @dr.somaskin where she shares her knowledge and passion for skin and skincare.
Dr Ewoma Ukeleghe
Medical and Cosmetic Doctor and Founder, SKN Doctor
Dr Ewoma Ukeleghe is an award-winning medical and cosmetic doctor with a pioneering approach to beauty, as well as the founder of the SKNDOCTOR®. Adopting a multi-faceted approach to aesthetics, her expert opinion has quickly become one of the most sought-after in the beauty sphere. Her inclusive and all-encompassing philosophy cements her status as one of the most progressive and influential figures in beauty.
Dr Ifeoma Ejikeme
Founder & Medical Director, Adonia Medical Clinic
Dr Ifeoma Ejikeme is Founder and Medical Director at Adonia Medical Clinic. She was awarded Best Aesthetic Skin Doctor UK in 2023. Dr Ejikeme is an experienced skin specialist, medical consultant and aesthetics medicine expert. She is passionate about skin and providing cutting-edge, scientifically-driven treatments that cater to all skin types and a key opinion leader for CeraVe, Neutrogena, La Mer and Obagi.
Dr Kemi Fabusiwa
NHS Doctor & Social Media Influencer
Dr Kemi Fabusiwa is not your typical NHS doctor. With a passion for healing skin and a knack for social media, she's become the go-to guru for all those embarrassing skin and body complaints you're too shy to ask about. Her candid, approachable style and in-depth medical knowledge have earned her a loyal online following. By day, she's in the clinic, solving complex skin cases. By night, she's on Instagram, debunking skin myths and sharing realistic, effective skincare tips. Dr Kemi is on a mission to make skin health less intimidating and more accessible for everyone.
Dr Maryam Zamani
Oculoplastic Surgeon and Facial Aesthetics Doctor
Oculoplastic surgeon and leading facial aesthetics doctor, Maryam Zamani has gained an international reputation for her pioneering rejuvenation techniques. With the philosophy that subtle is the new dramatic, Dr Zamani has garnered a dedicated clientele that spans A-list celebrities and royalty to patients that fly to see her from overseas, plus long-standing London and UK-based enthusiasts! Founder of the award-winning MZ Skin range, and a pioneering woman in high-performance skincare, Dr Zamani has a unique grasp on the female aesthetic. Owing to her extensive experience in oculoplastic surgery and skin rejuvenation, Dr Zamani is known as 'the eye doctor'.
Dr Sarah Tonks
Founder & Medical Director, TLC
After studying medicine and more than a decade in dentistry where Dr Sarah gained an in-depth understanding of the nuances of facial anatomy—alongside qualifications in dermatology and cosmetic science—she established TLC.

Dr Sarah's YouTube channel helps to decode the principles and possibilities of medical aesthetics as she was aware for some time that there was a real curiosity about the type of work done at TLC and she wanted to democratise that information.
Dr Sophie Shotter
Award-winning Aesthetic Doctor
Dr Sophie Shotter has a passion for achieving natural, balanced results with injectables, supported with good in-clinic skin treatments, such as peels and collagen-induction therapy. Dr Sophie also strongly advocates an effective, at-home skincare regime (to support treatment results) and is regularly researching the best products on the market to recommend to her patients.

Dr Sophie's passion for safety and regulations has seen her take on many cases pro-bono to help victims of botched procedures who cannot afford the necessary aftercare. Dr Sophie is actively raising awareness of aesthetic safety and is joint complications lead for Allergan, to help Allergan support their clients who experienced treatment complications. In 2021, Dr Sophie was invited to join the BCAM board of trustees to help improve patient safety and regulations.
Dr Stefanie Williams
Dermatologist & Medical Director
Dr Stefanie Williams is a dermatologist and medical director at EUDELO Dermatology & Skin Wellbeing, a multi-award winning skin clinic in Central London. She has a special interest in aesthetic medicine, adult acne, and rosacea. She is the founder of Delo Rx, an advanced anti-ageing skincare range specially formulated for breakout-prone skin.

Dr Stefanie is an international key opinion leader in aesthetic medicine and has lectured at international conferences all over the world. She also lectures in cosmetic science at the University of the Arts, London. She is the author and co-author of more than 130 scientific articles, book chapters and abstracts, and has written three books.
Dr Thivi Maruthappu
Consultant Dermatologist
Dr Thivi is the UK's first dual-qualified consultant dermatologist and nutritionist and is the author of SkinFood, an international bestseller. She is passionate about a holistic approach to skin health. She is the recipients of numerous awards and prizes and is invited to lecture internationally on the role of nutrition and skin health.
Dr Vicky Dondos
Cosmetics Doctor, The Firm and Medicetics
Dr Vicky Dondos believes in subtle anti-ageing medicine. Combining a mix of non-surgical treatments and prescription skincare, her aim is to help clients look fresh and rested, turning back the clock, while maintaining a totally natural-looking appearance. Widely praised as one of the UK's 'best face-perfecting doctors' by the British press, she is highly regarded for her sophisticated application of Botox and fillers. Beauty editor Sarah Vine perhaps summed up her appeal best with this quote in the Times: "I would defy anyone to spot her work—and yet it is not so subtle as to be ineffective."
Dr Dondos has an unsurpassed ability to put patients at their ease. Clients often remark on her warm, down-to-earth manner and genuine sense of empathy. A fully qualified medical doctor, Dr Vicky Dondos graduated from Guys and St Thomas's Medical School in London in 1998. She has been practicing aesthetics for ten years and co-founded Medicetics in 2006, with the aim of delivering a highly professional doctor-led beauty practice with business partner Dr Geoff Mullan.
Fiona Brackenbury
Skincare Expert, Industry Consultant and Beauty Content Creator
With a career spanning 30 years in the skincare and cosmetic industry, Fiona Brackenbury has worked passionately to become a true expert in her field and one of the authority leaders of skincare in the UK. As well as working with world-class formulators, creating skincare products and designing award-winning facials, Fiona also showcases her advice and shares her wealth of knowledge with her army of devoted fans across her multiple social media channels. A pure outlet that flexes her creativity and self-created content around all thing's beauty, skin and self-care.
Inge Theron
Founder & Creative Director, FaceGym
Inge Theron is the founder of FaceGym, the world's first gym for your face, a revolutionary concept based on facial muscle training. Her passion, expertise and experience has been honed over the past decade as the spa junkie, a wellness and beauty columnist for the Financial Times. It wasn't until a face-lifting procedure left her house bound, that Inge realised there must be a better way to age gracefully and channelled all her research into a unique concept of her own—a non-invasive workout for the face. She has also designed and programmed spa destinations, including the Bulgari in London.
Jennifer Rock
Founder and CEO, Skingredients and The Skin Nerd
Jennifer Rock is an award-winning skin tutor, dermal facialist and bestselling author, and the CEO and founder of the multi-award winning Skingredients® skincare range, The Skin Nerd® educational skin platform and Skin Nerd Network® online skin consultations and store.

Jennifer is also a regular contributor across multiple Irish and UK media platforms including monthly skincare contributor for national radio Today FM, resident skincare expert at Virgin Media, as well as writing a weekly column for Irish Examiner. She is nerdie about skin!
Jessi Baker MBE
Founder & CEO, Provenance
Jessi Baker, MBE, is the founder and CEO of provenance.org, the global leader in sustainability marketing technology. Provenance is now working with 120+ leading beauty brands and retailers to power proof-backed impact claims for ecommerce – including Cult Beauty, Douglas, Tropic, The Ordinary, Urban Decay, REN, The Inkey List and Pai.

Jessi is an Art and Science hybrid, with a Master's in Engineering from Cambridge University and Design from the Royal College of Art. Across the US and Europe, she has worked with many brands on technology and digital design strategy.
Karen Williams
Fashion and Lifestyle Stylist, Presenter & Marie Claire UK Contributor
Karen Williams started off her career as a successful magazine fashion and beauty editor back in the '90s. She has been freelance for over 15 years, with Beyoncé and David Beckham amongst those she has styled. Karen's vibrant, passionate personality has led her to co-host a makeover series on Channel5 and Netflix, and more recently she hosted her very own purposeful online #findyourfabulous event, covering everything from fashion, fitness, beauty and wellness. She presents regular fashion slots on This Morning and reviews beauty, fashion and lifestyle products on Instagram, whilst finding time to contribute to Marie Claire UK fortnightly. This mum of two says she works on energy—and boy does she have lots of it.
Katie Thomas
Senior Beauty Editor, Marie Claire UK
Katie Thomas is the Senior Beauty Editor at Marie Claire UK. She covers everything from the best beauty looks from the red carpet and stand out trends from the catwalk, to colonic irrigation and to the best mascaras on the market. She joined the Marie Claire digital team in 2018, having previously sat on the beauty desks at InStyle UK and Tatler. She's obsessed with skincare, loves low-maintenance hair and wears more jewellery than the Queen.
Lisa Oxenham
Beauty & Style Director, Marie Claire UK
An award-winning journalist and creative director, Lisa is one of the world's top beauty editors. A well-respected stylist and art director, she shoots with the highest calibre of photographers, make-up artists, hairstylists, influencers and celebrities, creating timeless images and film. With 20 years of editorial experience in beauty, health and wellbeing Lisa is also a popular brand strategist, influencer, entrepreneur and public speaker, most recently talking for Cognition X.
Lisa Potter-Dixon
Make-up artist & best selling author
Lisa has been a professional makeup artist for over 15 years, her work is regularly featured in magazines such as Wonderland, ELLE and Grazia. Shooting editorial and making women look and feel amazing is her happy place, as well as that, she is the author of 3 best selling books, and co-host of the 5 Faves of the Week podcast.
Madeleine Spencer
Freelance journalist, broadcaster, and make-up artist
Madeleine Spencer is a journalist and broadcaster who has contributed to titles including Grazia, Glamour, InStyle, The Independent, The Evening Standard, and Stylist, as well as offering commentary for the BBC, Sky News, and ITV. She is keen on exploring the significance beauty rituals, products, and memories have on people from different walks of life, and enters into conversation on the topic with guests on her podcast, Beauty Full Lives.
Margo Marrone
Pharmacist, homeopath, entrepreneur and co-founder of The Organic Pharmacy
Margo Marrone is a pharmacist and homeopath who co-founded The Organic Pharmacy in 2002 with her passion to create a new way of thinking about natural health and beauty. Margo specialises in herbal medicine, nutrition, wellbeing, and skincare. Since opening in 2002, Margo has continued to develop products, and distribute into over 40 countries. All of the ingredients used are of the highest pharmaceutical and cosmeceutical standard, sustainably sourced and, where available, organic. Many of The Organic Pharmacy's products are vegan and none have ever been tested on animals.
Marie Reynolds
Founder & Company Director, Marie Reynolds London
Marie Reynolds' approach to skin care is unique. Having worked in the professional skin care and wellness industries for over 35 years, both as a therapist, a judge and behind the scenes working with and ultimately creating her own skincare brand.

Having studied beauty therapy, homeopathy, genetics, counseling, aromatherapy, oriental diagnosis, bowen technique, colonic hydratherapy and energy medicine. She attends the annual World Congress in Germany on energy therapy along with doctors and professors to keep her practice as up to date with the latest technologies available. Quoted in Porter magazine as a "Global Skin Expert", it is Marie's experience in progressive skin therapy and advanced holistic wellbeing that has garnered her attention from beauty editors and celebrities alike worldwide.
Michaella Bolder
Master Facialist & Skincare Expert