I've spent my entire career working out how to get rid of dark circles—this is the best advice I've received
Sick of those under-eye rings? These tips might help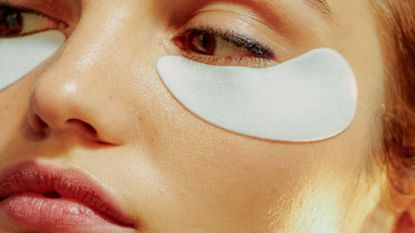 (Image credit: Getty Images/Caroline Tompkins / Refinery29 for Getty Images)
If there's one thing that really grinds my gears as a beauty editor, it's when a product that claims to be the best eye cream promises to hold the answer for how to get rid of dark circles. Because, as someone who came into this world with an impressive set of purple rings around her eyes, I can promise you that no single eye cream is going to prove the best dark circle treatment.
This message is something I believe very deeply. You see, my dark circles are easily one of my biggest beauty concerns. In fact, I've basically dedicated my entire career as a beauty editor to finding the very best dark circle treatments and finding a way to get rid of them once and for all—and I'm here to lay down some truths.
Much like all skin concerns relating to the eye area (like under-eye milia, for example), dark circles are stubborn and they can crop up for a whole host of reasons. Sadly, my many years of research has proved there is no quick fix for treating dark circles. Instead, it's about discovering to the root cause of your dark circles and choosing the right treatment from there.
And because treating and get rid of dark circles is so difficult, in a bid to help those of you who can relate, I've reached out to some of the best experts in the game. So, here's some of the best tips I've ever learned on how to get rid of dark circles (including make-up and skincare treatments).
What causes dark circles under your eyes?
Before you start thinking about what treatment might be best for you, it's really important you identify the cause of your dark circles.
Dr Sabrina Shah-Desai Aesthetic Oculoplastic surgeon and international key opinion leader for Teoxane says there are three main, scientific causes of dark circles under the eyes.
1. "Brown colour hyperpigmentation due to sun damage and hereditary predisposition."
2. "Red/violet colour hyperpigmentation due to vascular leakage."
3. "Grey/black hyperpigmentation due to post-inflammatory hyperpigmentation."
"Rings under the eyes often run within a family and can be down to your skin type," adds Dr Anjali Mahto, consultant dermatologist and author of The Skincare Bible. "Dark circles are very common, however hyperpigmentation under the eyes is more common in Asian skin because dark-skinned people have more melanin (the pigment which gives skin its colour) than light-skinned people. This is sometimes known as periorbital melanosis."
"Ageing is another factor," she adds. "As we age our skin thins, which makes blood vessels more visible and we lose volume due to a depletion in collagen, pulling the lower eye area down and creating hollow contours and shadows.
"Those with chronic inflammatory skin disorders such as eczema or skin allergies may also suffer from this problem. Inflamed, itchy skin can result in hyperpigmentation, which is followed by rubbing and scratching of the affected area."
Does lack of sleep cause dark circles?
You might notice that one particular cause is left off the above list. Yep, lack of sleep isn't one of the main causes. "There are a variety of different reasons that dark circles appear, and contrary to popular belief, fatigue is not one of the main causes," explains Dr Maryam Zamani, an oculoplastic surgeon and facial aesthetics doctor. "Although getting enough sleep is very important for your overall health. It can be anything from hereditary, hyperpigmentation, poor circulation, hollowness or the sunken appearance of the eyelids. External environmental factors like sluggish microcirculation can also exacerbate tired-looking eyes, making them appear darker. Because of the thin overlying skin, markers for poor circulation are more prominently revealed around the eyes than on other parts of the body. The more dehydrated the skin around the eyes, the more tired and fatigued they appear."
What's the difference between dark circles and under-eye bags?
"Swelling and puffiness around the eyes can be signs of ageing or other medical problems," says Dr Zamani. "With the ageing process, the skin, muscle and fat of the eyelids can change to form 'bags' under the upper and lower eyelids as well as excess skin causing wrinkling. In severe cases, the excess skin can obstruct the vision and give the sensation of heaviness of the eyelids. Sometimes patients complain of extra skin draping over their eyelashes or difficulty reading."
How to get rid of dark circles under your eyes
Now that you're fully clued up on the potential causes of your dark circles, I want to make something very clear before we move on: There is no cure for dark circles. No product or treatment for dark circles is ever going to totally eradicate them. However, there are a few things you can do to make them less visible and your options for treatment lie with skincare, make-up and in-clinic treatments.
Treating dark circles with skincare
Remember when I said that no eye cream is going to get rid of your dark circles? Keep that in mind when shopping if you want to avoid feeling let down. Instead, consider your skincare and eye cream options as a way to simply make you feel better about the appearance of your dark circles. "It is best to treat dark circles with ingredients that target hyperpigmentation as well as prevent inflammation and also provide protection for hydrated, plumper, firmer and smoother looking skin," says Dr Shah-Desai.
First and foremost, if you want to avoid your dark circles from worsening, it's very important that you apply SPF daily. "UV radiation and too much exposure to the sun can result in worsening of pre-existing dark circles," says Dr Mahto. "I recommend wearing daily sunscreen to prevent damage to 'normal' skin, as well as limiting further pigmentation problems once dark circles have already developed." Wear SPF around the eyes. High-quality sunglasses that are able to filter out radiation in an effective manner are also recommended.
When looking for the best eye cream for dark circles, there are a few key ingredients you can look for that will help your cause. Dr Shah-Desai outlines them below:
Niacinamide
"Niacinamide is a powerful antioxidant that enhances the prevention of pigmentation, improves the lightening effect on brown spots, and works in synergy with tranexamic acid for visible improvements of dark circles."
Vitamin C
"A stabilised form of vitamin C will help provide powerful antioxidant benefits and also delivers a brightening effect on pigmentation and dark spots."
Caffeine
"In addition to providing antioxidant benefits, caffeine is a vasoconstrictor and can provide a shrinking effect on the diameter of blood vessels, which in turn can lead to a decrease in dark circles, fine lines and puffiness around the eyes."
Tranexamic Acid
"Tranexamic acid inhibits UV-induced melanin synthesis by blocking the interaction between keratinocytes and melanocytes and ensures that long term accumulative results are not compromised by UV exposure."
Natural Arbutin
"This ingredient strongly inhibits tyrosinase activity, which is the key enzyme of the pigmentation process. This pure, water-soluble ingredient promotes the lightening of pigmentation and overall skin brightening, while tackling age spots, sunspots, and uneven skin tone."
My go-to eye cream for dark circles
Origins GinZing Eye Cream
This eye cream is cooling enough to help depuff tired eyes and also contains caffeine to help brighten those dark circles. Most notably, it also has a peachy-pink hue which helps counteract the purple undertone of any dark circles. It's my daily reach-for when my eyes are looking particularly heavy.
Treating dark circles with make-up
"Most of us have a blue tone under the eye but if you have a more pink/cool undertone to the skin, the darkness appears as purple and blue," explains Bobbi Brown Senior PRO Artist Amy Conway. "If you have a more golden/warm undertone it appears as brown and grey under the eye. For darkness, a corrector is essential. It's a creamy formula that instantly corrects purple, blue or brown shadows."
"The most effective way to cover dark circles is to apply a concealing product to the under-eye area to blend in with your skin's natural complexion and give the appearance of one singular tone," explains Joy Adenuga, No 7 Make-up Ambassador. "The general rule is to opt for a concealer shade that's 1-2 shades lighter than your natural complexion so it can provide an illuminating effect for problem areas under your eyes like dark circles. I'd suggest using No7 Match Made Concealer. Start on a clean face, apply your favourite moisturiser and primer as your base, and then apply your No7 Match Made Concealer under the circles in broad strokes. Use a brush to blend it in effectively."
It's a good idea to have a lighter shade concealer for under your eyes and then a separate one that's more similar to your skin ton, to conceal blemishes on the rest of the face. If I have some extra time in the morning, I will typically apply a colour-correcting apricot tone under my eyes first to help cancel out those blue and purple tones. Then, I'll reach for a slightly lighter concealer to apply over the top and help brighten the area.
My go-to concealer for dark circles
Maybelline Instant Anti Age Eraser Concealer
It's an oldie but a goldie. There are plenty of super-luxe (and pricey) concealers that I love to use under my eyes to help cover up dark circles, but this one is easily the best value for money. It's moisturising enough to leave the area looking hydrated and healthy and packs enough of a pigment punch to disguise what's underneath.
Treating dark circles with in-clinic treatments
The most notable in-clinic treatment for dark circles is something called tear-trough filler. And trust me, I've been offered this more times than I can count whenever I go to see an aesthetician. I'm regularly told I'm 'the perfect candidate', which I know to mean that my dark circles are prominent and likely caused by hereditary lack of volume.
"It's a common reason whereby the eyelid-cheek junction elongates exposing the anatomical tear trough and the appearance of dark circles," says Dr Zamani. "Often hyaluronic acid can be injected along this anatomical tear trough at the eyelid-cheek junction to improve this contour. This is an injection that takes minutes to administer and can last between 6-18 months depending on the type of filler used. I do not recommend using permanent fillers in this area as there is no recourse if there is a complication. Hyaluronic acid is optimal as it is temporary and potentially reversible (another injection of an enzyme that breaks the hyaluronic acid down immediately)." To book a consultation with Dr Zamani, head to her website.
"Teoxane filler treatments consist of Redensity 2 under-eye filler to restore structural volume loss and gently plump out the hollows and disguise mild eye bags, while Teoxane Redensity 1 is for treating lateral canthal lines (crows feet) and to improve skin quality," says Dr Shah-Desai. Remember, there are lots of different filler options out there so be sure to carry out thorough research and make sure the treatment comes from a reputable brand, like Teoxane, before booking anything.
Personally, tear-trough filler isn't something I'm quite ready to consider (remember, dark circles aren't actually anything to be ashamed of). As a bit of a eye-phobe, the idea of any sort of injectable in the eye area isn't for me (maybe I'll change my mind in the future). However, it's worth noting there are other treatments available. "You can also opt for laser for skin resurfacing, reducing hyperpigmentation and treating periorbital veins, although this is generally not suitable for the darker skin types. Under-eye peels and micro-needling with mesotherapy are useful, too," adds Dr Shah-Desai.
Celebrity news, beauty, fashion advice, and fascinating features, delivered straight to your inbox!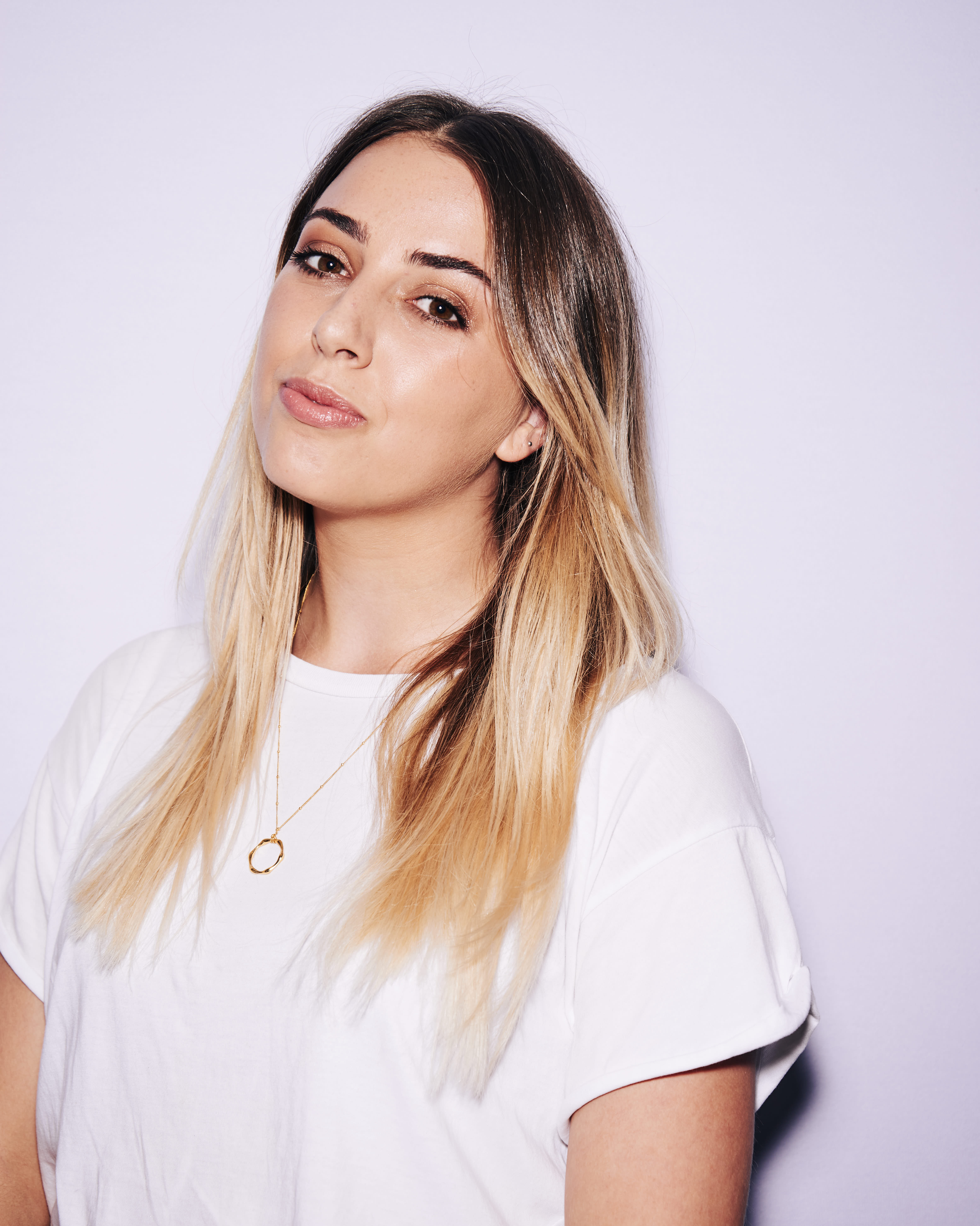 Shannon Lawlor is the Executive Beauty Editor at Marie Claire. With nearly a decade of experience working for some of the beauty industry's most esteemed titles, including Who What Wear, Glamour UK, Stylist and Refinery29, Shannon's aim is to make the conversation around beauty as open, relatable and honest as possible. As a self-confessed lazy girl, Shannon has an affinity for hard-working perfumes, fool-proof make-up products and does-it-all skincare.
With contributions from