Anti-pollution products your skin needs to prevent premature ageing
Live in the city? Listen up...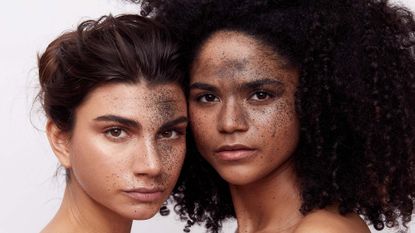 (Image credit: Kyle Galvin x Revlon)
Pollution is threatening the planet – and it's ageing our skin, too.
The word anti-pollution is one hell of a buzzword at the moment and you've probably spotted it on many of the latest skin launches. There's now a whole species of product that protects the skin against environmental nasties and prevents the damaging effects – anti-pollution skincare is going nowhere.
With plans to completely pedestrianise London's Oxford Street after King's College London found that it was the most polluted street in the world and the new Ultra Low Emission Zone in place in Central London, it's no wonder that people are more attuned to the damaging effects of pollution. In fact, Liberty London recently saw a sales increase of 166% in anti-pollution beauty, while online searches have gone up by 73% in the past year.
What does pollution do to the skin?
Pollution really is the silent aggressor, because it doesn't just sit on the surface of your skin, muddying it up like a windscreen, it can seep deep down into your skin speeding up the deterioration of your cells. Which is why it is one of the worst things for premature ageing. Nitrogen dioxide gas from car exhausts and toxic oily molecules measure 2.5 micrometres, that's one 400th of a millimetre, so 20 times smaller than the diameter of a skin pore. So it's no wonder that they easily gain entry into your skin.
'Once inside skin, they cause chronic inflammation,' says Dr Tom Mammone, vice president of skin physiology and pharmacology at Clinique. 'This overstimulates melanocytes, giving you skin pigmentation. Your skin's antioxidant and DNA systems also become overwhelmed so they no longer repair sufficiently, resulting in lines and sagging.'
Not only do they cause inflammation, but also dehydration and can exacerbate existing skin concerns, like eczema.
But can anti-pollution skincare products help, or are they just a marketing ploy? It's a bit of both. Unlike SPFs, there's currently no comparable 'pollution protection factor'. However, the power of antioxidants such as vitamin C to protect against free radicals is backed by science (hence why some of the best hyperpigmentation treatment products contain vitamin C). All that's happened is the emphasis has shifted from UV rays to pollution and the same chain reaction. So, if you're using an antioxidant serum daily, you've already ticked one box in an urban skincare regime.
Also remember: keep skin's moisture barrier intact with hydrating ingredients including hyaluronic acid. 'We've been able to prove that pollution tears tiny holes in the skin's barrier, causing moisture loss,' explains Dr Mammone.
Ingredients that form a film over the skin's surface can help, too. 'Alteromonas ferment, from marine bacteria, is brilliant at preventing pollution particles from adhering to skin,' says dermatologist Dr Barbara Sturm.
The other more obvious thing to be sure you're doing is nailing your nighttime cleansing regimen. Ridding your skin of as much of the day's dirt, grime and surface pollution will help you in the battle against it.
Finally, don't forget your all year-round SPF moisturiser. 'Pollution is worse in winter due to surface inversion, where the air directly above the ground cools down much faster than the air above it,' explains Dr Sturm. 'The warmth builds a wall and traps pollutants in the cold air we're exposed to.'
You may not be able to avoid pollution, but these products are like armour against skin-scavenging smog.
Celebrity news, beauty, fashion advice, and fascinating features, delivered straight to your inbox!