How much we spend on make-up during our lifetime will shock you
You could put a deposit on a 4 bedroom house in South East London instead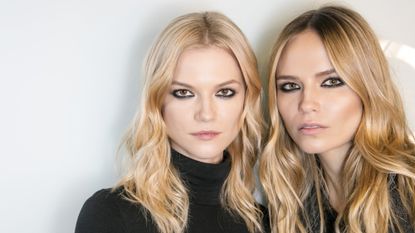 (Image credit: Antonello Trio)
You could put a deposit on a 4 bedroom house in South East London instead
Does your heart race when you see a new glittery eyeshadow palette? Are you on the never ending search for the best mascara out there? Do you own a million red lipsticks? Welcome to our world. When it comes to make-up, we like to consume, well, everything. Our bathroom cabinets overspill with merch and our handbags are full to the brim with shades of lipstick most people couldn't even tell apart. Yet, we still buy more. As all, true beauty addicts do.
You can never have too many products right? However, you can save money by finding the products that will work for your skin type. Try this speedy quiz to find your holy grail foundation here!
So it's not so surprising that the average woman spends around £18,ooo on make-up during her lifetime. During a recent survey conducted by Superdrug, they calculated the average yearly bill as an eye-popping €332.06 (roughly £280). So, if you look at a woman buying make-up from the age of 18 up to around 82 and a half, Team that with she will shell out €21,451.03 (around £18,000).
The average woman's' skincare routine is almost as important as her cosmetics too. According to the survey, women spend a total of €156.81 (roughly £135) a year, and €10,130.14 (around £8, 678) a lifetime, on facial products like moisturisers, cleanser and toner, eye creams, face masks and wipes. Of which the latter is the most popular with around 5 packets purchased each year by the average woman.
What's more, women buy 38 different products for their face annually, and 2,455 by the time they reach the grand old age of 82 and a half. That's sounds like lot of product and a hell of a lot of money, but Sarah Sharp, Head of cosmetics at Superdrug, thinks it's actually not as much as it seems:
'The average woman in our study estimated that she spent around €15.45 a month on products for her face, or €187.77 a year', she said. 'In fact, our respondents were under-valuing their faces by more than a hundred pounds a year. But the figures are actually much higher for that niche section of the population who only buy high-end beauty products and designer brands. These people could be spending thousands rather than hundreds a year on looking after their face.'
To be honest, we probably do spend double. Oops!
Celebrity news, beauty, fashion advice, and fascinating features, delivered straight to your inbox!