I usually can't stand stick foundations but this skin-blurring tint stick has totally converted me
It's lightweight, blendable and looks incredibly natural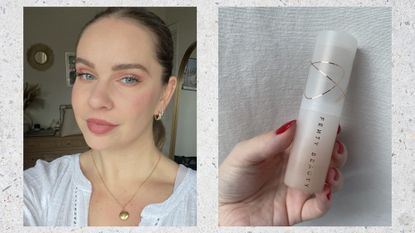 (Image credit: Future)
I'm not the biggest fan of stick foundations, and there's a reason for that. As someone who experienced quite a lot of acne in their late twenties, I tend to stay away from any form of coverage that exaggerates my skin's texture. I find the often thick and dry formulas of stick foundations difficult to blend out to achieve the natural look I crave.
After years of trialling the best foundations to cover my spots and remain natural looking on my skin, my acne has mostly cleared up now. I have tried countless formulas, including the best foundations for oily skin, formulas that are great for acne-prone skin and the best drugstore foundations. And it's safe to say I'm still most drawn to foundation formulas that look very natural on the skin—tinted and serum formulas will forever be my favourite. So when I heard that Fenty Beauty had released a stick foundation that acts like a tint, I was intrigued to say the least.
Enter: Fenty Beauty's Eaze Drop Blur + Smooth Tint Stick. The newly released formula has gone viral recently, with the hashtag #fentyeazedropstick amassing 2million views on TikTok (and counting).
It's basically the stick version of Fenty Beauty's bestselling Eaze Drop Blurring Skin Tint, and has been praised for its similarly natural finish. But could it impress me, a self-proclaimed stick-foundation hater? Keep scrolling for my honest review.
First impressions
First of all, let's talk about the packaging. It comes in a lightweight plastic container with a convenient twist-up opening. Needless to say, it's ideal for travelling thanks to its small size and solid formula.
It's small enough to fit easily into my make-up bag or the pocket of my handbag if I wanted to take it out with me for top-ups.
The application
On first swipe, the formula didn't feel dry or thick at all. It didn't tug or pull at my skin, instead it glided across with ease. (I'm starting to get the 'Eaze' element of the name by this point.)
I only needed to use a small amount to cover my face—about two swipes each on my cheeks, forehead and chin, and one on my nose. I then went back over the centre of my face with a couple more swipes (as this is where I get the most redness) and was impressed with the natural finish and easily buildable coverage.
I must say, it blended out like a dream. I mostly use my fingers to apply foundation as I feel the warmth of my hands helps to blend formulas better (and prevent product being wasted on the brush), and this technique worked very well with the Eaze Drop Blur & Smooth Tint Stick. I also reckon this formula would blend in just as well with a soft, dense kabuki brush.
The result
I'll cut straight to the chase here—it looked unbelievably natural on my skin. I always find stick foundations (or any thicker formulas for that matter) tend to settle into my pores and exaggerate any texture, but this blurred everything together beautifully.
As the formula felt so lightweight and natural, I thought I'd need a lot of concealer for extra coverage, but it covered everything pretty well on its own, so I just went in with my usual amount.
The formula has a very skin-like finish—leaving my skin looking pretty matte, but not at all flat. I didn't really need to add powder thanks to the near-matte finish, but I would recommend that you moisturise properly beforehand, as it did cling ever so slightly to drier patches of skin.
How it held up throughout the day
While I was a huge fan of the finish, I will say the foundation did slide around a bit throughout the day as my skin became progressively oilier. So, if your skin falls on the oilier side and you like your foundation to stay put throughout the day with minimal touch-ups, this might not be the formula for you.
Saying that though, I enjoy a dewy finish and don't mind topping up my powder throughout the day, so I was still happy with the finish after a full 10 hours out of the house.
My final thoughts
In case you can't already tell, I adore this foundation. I honestly never thought I'd find a stick foundation that acts like a serum formula, but this one has now found its way into my regular make-up rotation.
When I'm after a quick, easy-to-blend base this is what I reach for. Plus I know it'll be the perfect product to take with me when travelling thanks to the convenient stick formula and lightweight packaging.
Shop more of my favourite Fenty Beauty products
Celebrity news, beauty, fashion advice, and fascinating features, delivered straight to your inbox!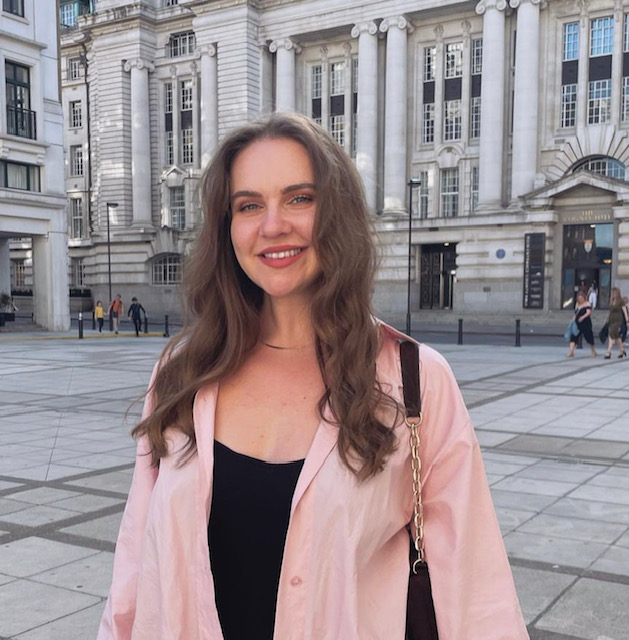 Valeza Bakolli is Marie Claire's Junior Shopping Editor. She previously worked at BuzzFeed, where she honed her skills in all things shopping - from gift guide curation to being first on the scene to feature the latest fashion and beauty drops. She's made it her mission to encourage people to shop mindfully and with purpose. That's why she dedicates hours of her time every day to finding the best products online so you don't have to - from small and sustainable businesses wherever possible, of course.