The very best IPL hair removal devices for getting rid of unwanted body hair at home—you can now save over £300 on this best-selling device
And just like that, in a flash, the hair disappeared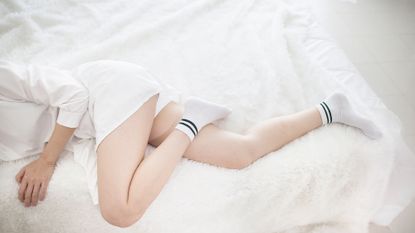 (Image credit: Getty Images)
Hair removal is a completely personal thing. You could be a daily in-shower shaver, or perhaps you and your waxer have known each other so long that she's made it onto your Christmas card list. Or hey, maybe you have a very relaxed approach to hair approval and like to leave things au naturel. But here we're talking about laser hair removal. In-salon treatments are effective but expensive. This is where at-home IPL hair removal devices really come into their own.
First things first though...
If you're looking at making that investment purchase, why not take advantage of the Amazon Prime Day deals? We've found two of the best IPL devices on sale now...
Amazon Prime Day IPL hair removal deals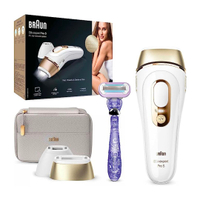 What is IPL?
IPL stands for Intense Pulse Light. This light energy targets hair in the active growth phase called the anagen stage.
How does IPL work?
Light passes through the skin, heats up, and frazzles the hair follicles. It essentially destroys them. (Safely, we'd like to add.) This then prevents regrowth over time. But, not permanently. You should notice that after a while your hair doesn't grow back as often or as thick.
Best IPL hair removal devices 2023
1. Braun IPL Silk Expert Pro 5
Specifications
Cord: Yes
Intensity settings: 10x
Attachments: Two
Usage: Once every week for 4-12 weeks (depending on results)
Flashes: 400,000
Reasons to buy
+
Impressive amount of flashes
+
Varying levels of intensity
+
Super speedy
This is so quick, that you could easily do both legs whilst on a work Zoom call. It has really clever SensoAdapt technology that detects your skin tone and adapts its intensity and energy to suit you. The varying intensities mean that you can start off gently and work your way up. Depending on your preference, you can either glide the device or do the stamp method. We recommend gliding on the legs, but stamping on the niggly bits. According to the brand, with 400,000 flashes, you could do your legs for 27 years.
2. Iluminage Touch Permanent Hair Remover
Specifications
Cord: Yes
Intensity settings: Three
Attachments: Two
Usage: Once a week for six weeks
Flashes 120,000:
Reasons to buy
+
Button stays down meaning that you don't have to hold it down.
Reasons to avoid
-
On the pricey side of things
This device has all the bells and whistles. And one of its biggest selling points is that you don't have to hold down the button as you glide it over your skin. There are three intensity settings, and all skin tones can use it.
3. Philips Lumea Prestige IPL Hair Removal Device
Specifications
Cord: Yes
Intensity settings: Five
Attachments: Four
Usage: Once every two weeks for a month, then every four weeks for eight weeks
Flashes: 450,000
Reasons to buy
+
Great amount of intensity settings
+
Great for hard to reach areas
Look at all of those heads - each one suitable for certain areas. Plus it has two settings - one for straighter, easier parts of the body, and another for those parts that are slightly rounder, and harder to reach. There's also a Lumea app, which shows you exactly how to use your device.