It's Alessandro Michele's third season at the helm of iconic Italian fashion house Gucci, and this afternoon his AW16 show opened Milan Fashion Week on a high.

The new Mr Gucci has got sales up 5%, has got the fash pack in raptures, and has got A-listers around the world begging to wear his wares, so the challenge was on for Michele to keep up the momentum.

Here's what everyone is talking about…

The Gucci Geek Is Going Nowhere
She's back and looking as kooky-cool as ever for AW16. As many ask which way Alessandro Michele is going to quick-change next, the designer seems to be holding his own, letting the hit look that he has invented settle into our fashion consciousness rather than being some one-season-wonder idea that we'll never see again. Miss Gucci has, however, moved on slightly for the new season, working some street-wise new motifs (more of that below) and declaring snakeskin to be her texture of the season.

See all of our favourite on-catwalk looks in the gallery above.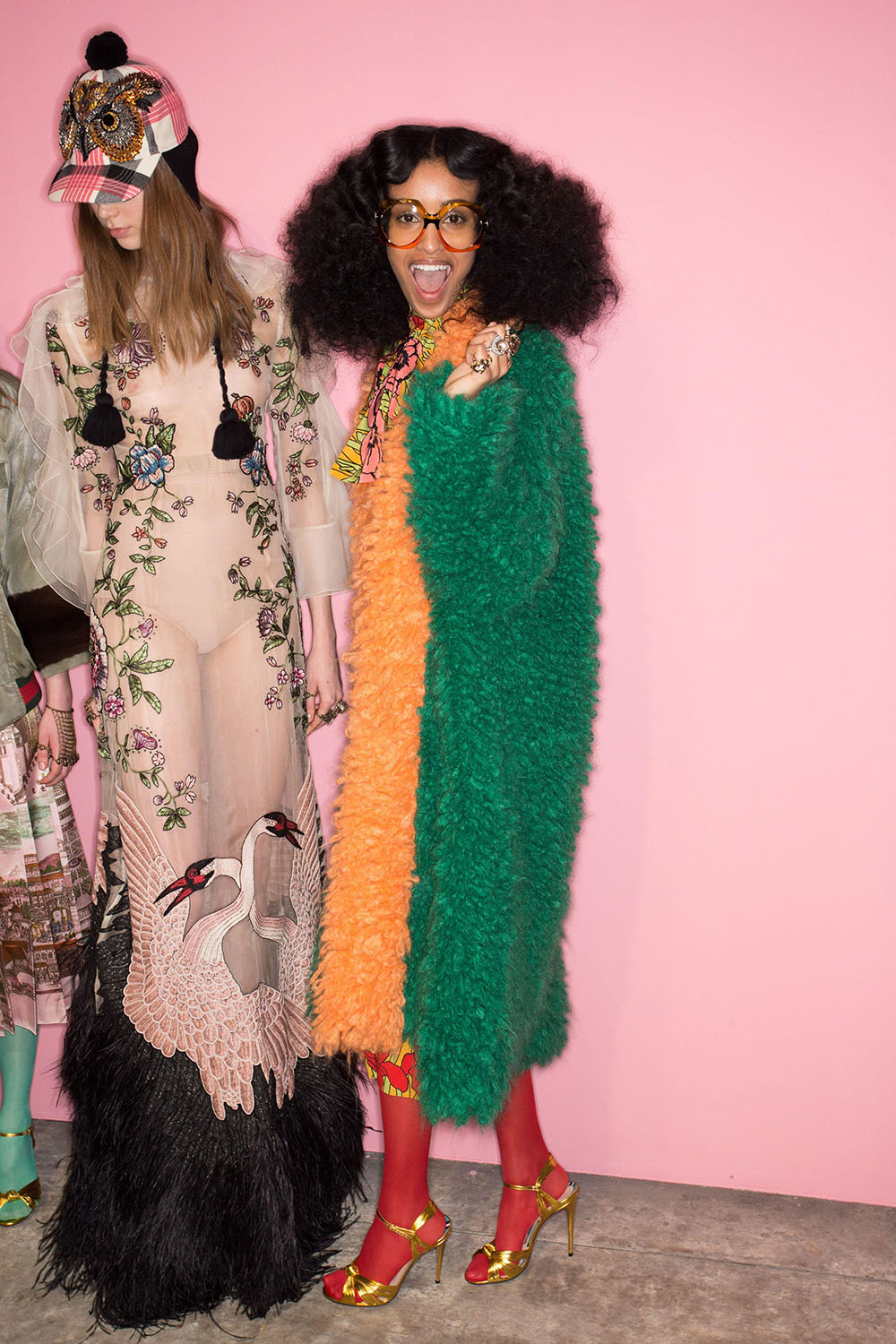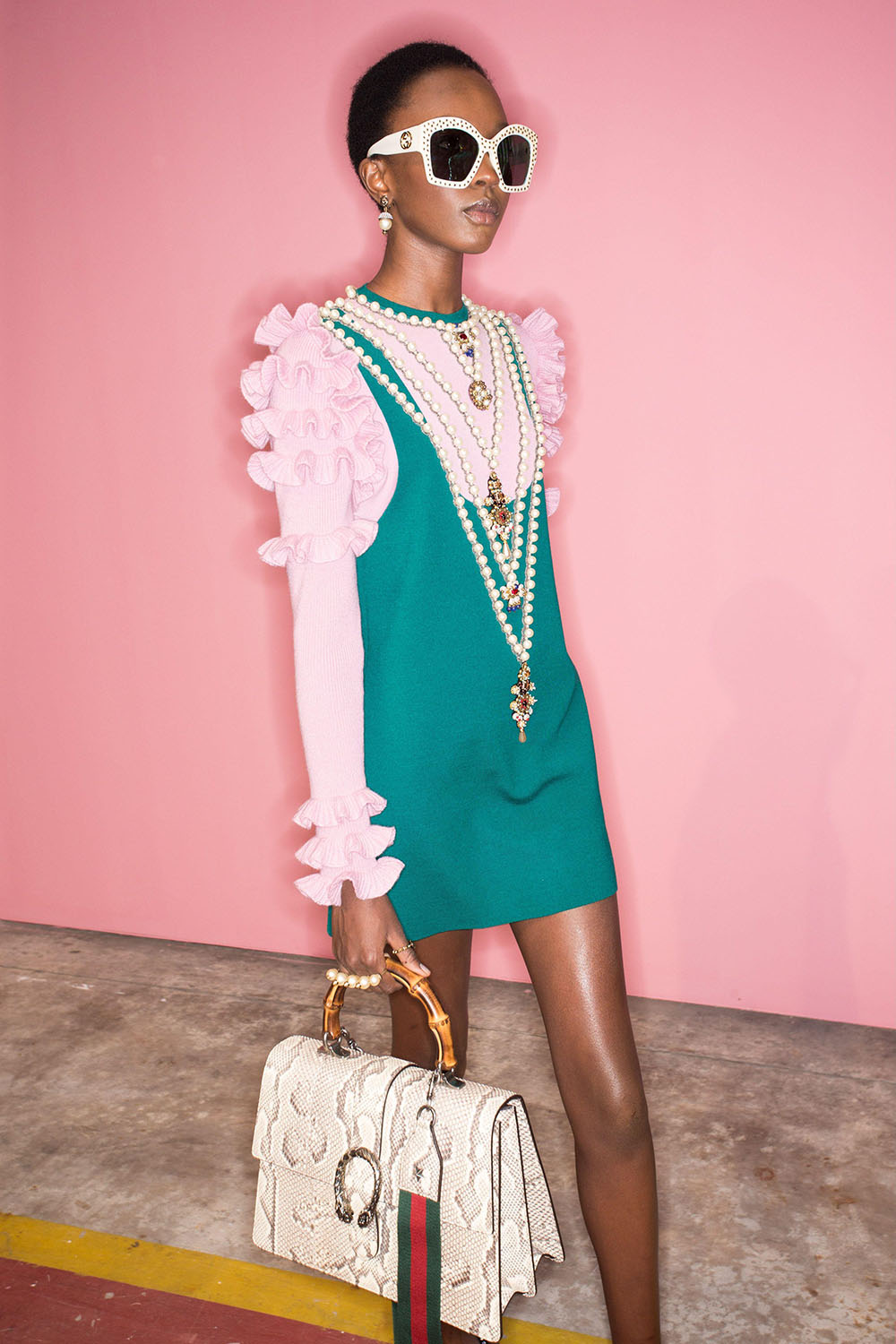 Alessandro Michele Collaborated With A Graffiti Artist
Trouble Andrew, aka the Gucci Ghost, has been rapping about Gucci and tagging the brand's logo on streets around the world for years now. So leave it to Alessandro Michele to discover and acknowledge his talents, incorporating his spray paint motifs into the accessories of the AW16 collection. '@troubleandrew is as much as #Gucci as the brand is,' Alessandro said after the show. 'The way he uses the logo of the company is by taking it to the streets, it is interesting how our language, started by a family in Florence nearly 100 years ago can be something very contemporary.'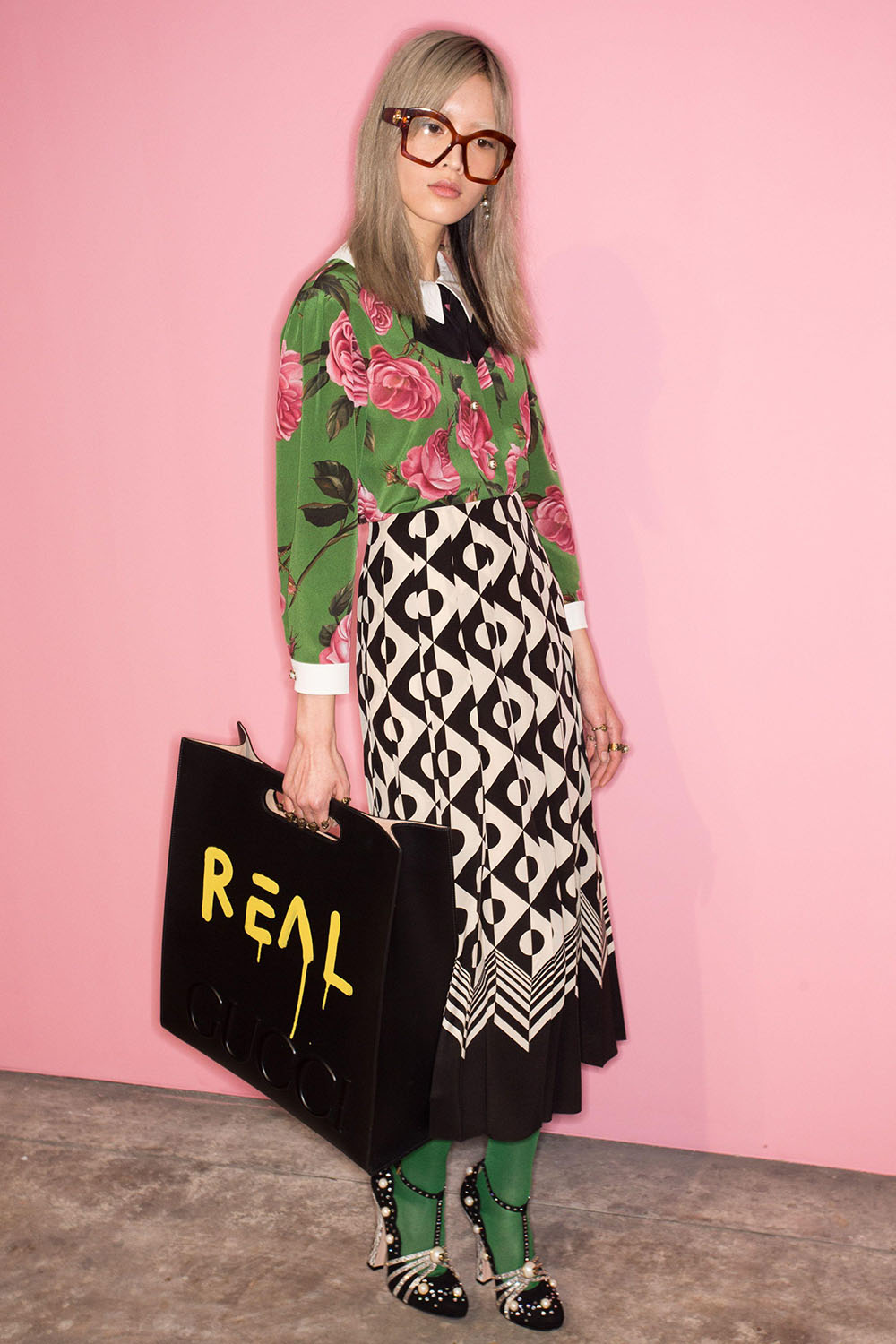 All The Stars Were Out To See The Collection
Oh hi Elizabeth Olsen! The new Gucci has already taken the red carpet set by storm, and with Oscars approaching this weekend, we'd be willing to bet that the designer of the moment has starlets banging down his studio door, for just a slither of that glamour...