What do British expats think about Brexit? An EU-based Brit tells all
A woman in France gives her insight into what British expats think about Brexit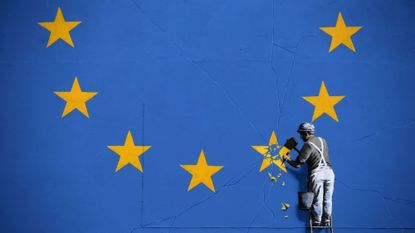 (Image credit: AFP/Getty Images)
A woman in France gives her insight into what British expats think about Brexit
Words by Tracey Gray Mann
Brexit caused general anxiety among British expats abroad. The Pound Sterling has lost 20% of its value against the Euro and many people are afraid of losing their right of residency and healthcare coverage.
For over 30 years, I have worked as a make-up artist around the world but finally settled in Paris, a city I now call home. Having been a resident in France for over 5 years, I thankfully have an automatic right to remain. I pay taxes here and am entitled to healthcare that is backed up by private insurance.
However, many of the talented professionals I work with don't share the same privileges. I thrive off of a melting pot dynamic when I'm in a studio. I would hate for Brexit to bring an end to working with the diverse mix of creatives, which makes the industry what it is.
I also worry about my family and their future in France. My daughter has applied for French citizenship, which takes a couple of years to complete. I imagine many people are doing the same. She has a son with a French father, so my concern is for him and whether he would be able to enjoy the same rights as we had. They may wish to relocate to the UK in the future, but with Brexit this may no longer be an option.
At the moment, I'm trying not to preoccupy myself with Brexit. For now at least, it is not affecting my line of work. We will have to wait and see what the coming years bring.
The European Union gave me a sense of security. Paris has been a home away from home and I am thankful that I was able to enjoy the freedom to relocate here.
Celebrity news, beauty, fashion advice, and fascinating features, delivered straight to your inbox!