The eco products that are best avoided
The top ten 'eco products' that are actually increasing your energy use and annual bills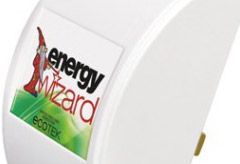 The top ten 'eco products' that are actually increasing your energy use and annual bills
Thinking of investing in eco products to help you save money, as well as save the planet? Think again. A new report released by Which? magazine has revealed the eco products that could actually be costing you more.
The consumer group has identified ten products in its report that they believe do not offer you worthwhile savings and, in fact, are probably best avoided.
One of the worse offenders was the Ecotek Energy Wizard. The voltage optimisation device, which plugs into any socket in the home claims to reduce your annual electricity bill by around 10 per cent.
However, Which? disclosed that the product was not worth its £25 price tag. 'Our lab test showed it didn't reduce the power used and actually increased it when it was linked to a plasma TV, a hi-fi or an energy-saving light bulb.'
Other malfunctioning products included the Mira Eco Shower Head, which although does reduce your water flow by 30-40%, was said to provide only a trickle of water when used by those without high water pressure, The Stormguard window insulation kit also proved to be unreliable and inconvenient.
'For the product to truly make a difference in terms of carbon savings, it will need to save more carbon when in use than it consumes during its production and disposal,' says energy expert Sylvia Baron.
Which? instead has recommended more reliable and simple ways to cut your outgoings. They include installing efficient loft and wall insulation to save heat, and simply having shorter showers, or manually lessening the flow of water from your shower head to save water.
Do you use any eco products to reduce your energy use? Or do you think they are a waste of money? Let us know in the comments box below.
Celebrity news, beauty, fashion advice, and fascinating features, delivered straight to your inbox!
Natalia is a health journalist with 14 years experience in the publishing industry. She has worked for a number of well known magazines and websites including Marie Claire, Woman&Home, Top Sante, Boots and The Telegraph. She likes to think she practices what she preaches when it comes to health and fitness. Her athletic prowess began early. A keen fencer for 13 years, she wielded an epée for Olympic Team GB during her teenage years. She likes to think she made sword-fighting cool before Game of Thrones came along! While working on her sporting performance with the team, she also participated in a lot of nutrition and psychology training, When it comes to time off, you'll most likely find her up a mountain somewhere. It seems holidays have become a time for climbing several thousand feet, rather than chilling out. She's now hiked eight of the major mountain ranges across four continents – including the Appalachians, the Smokies, the Sierra Nevadas (she spent her honeymoon hiking to the top of Half Dome), as well as hitting the summits of Snowdon, Pen-Y-Fan (Brecon Beacons), Table Mountain in South Africa, the Blue Mountains in Australia and the Atlas Mountains in Morocco. She's also passionate about all things health, particularly vaccinations, and will happily jump on her soap box at any given opportunity to talk about their benefits to anyone who will listen!