Why You Will Never Be More Popular Than You Are At 29
A new survey revealed that 29 is when we have the most friends.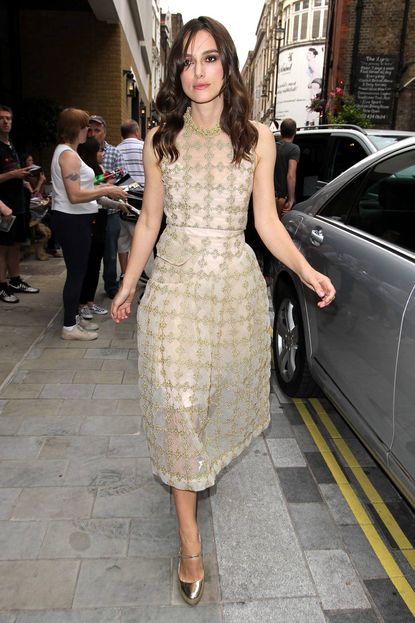 A new survey revealed that 29 is when we have the most friends.
When we think of being 29 years old, we don't remember (or imagine) it to be the most glamorous age. We're straddled between our twenties and thirties. Our finances and love lives aren't in the best shape, and we're on the verge of embracing real-life adulthood. Turns out, 29 is also when we have the best social life.
According to a survey of 1,505 Britons, 29 is our most popular age. The average person is likely to have 64 friends, but 29-year-olds have 80. At 29, we've managed to stay in touch with old school and uni friends, and have also forged new relationships with colleagues.
The survey also revealed that the bonds we form with our colleagues are much stronger than those with our schoolmates. So say 'yes' to those after-work drinks.
Suddenly being 29 doesn't seem like such a 'blah' age to be. Think about it: we're on the brink of a new decade. We've got our twenties, and the questionable decisions we made in them, pretty much behind us. We've embraced getting older, but still have plenty of youthful years to come and a bucket-load of friends. How could we not love being 29?
Take a look at some of our favourite celebs who are 29 and loving it...
Keira Knightley - At 29 she's already been nominated for an Oscar and has devoted her down time to charity work with Oxfam in South Sudan.
Carey Mulligan - She's got an Oscar nom under her belt and has starred alongside Ryan Gosling (swoon) and Leo DiCaprio.
Prince Harry – He's a Prince. Do we need to explain further?
Katy Perry - Katy Perry's released four albums and spent a record-breaking 69 weeks in the top ten. She's also got a cat called Kitty Purry.
Scarlett Johansson – This New York City girl has been a muse for Dolce & Gabbana and was named a Global Ambassador for Oxfam.
Lily Allen –Two kids haven't stopped this pop star from having a fantastic musical career. She's been nominated for slew of awards including a Grammy.
Anja Rubik – A member of the new generation of supermodels, this cover star is the 25th highest paid model in the biz.
Rooney Mara – She's heavily involved in charity work including starting her own back in 2006.
Lea Seydoux – She's already starred in three films this year, proving that 29 is just getting her started.
Dave Franco – He isn't just James Franco's kid brother, he's also got a burgeoning acting career of his own.
Freida Pinto – This actress' career has only just started. After the success of Slumdog Millionaire back in 2008, Freida has starred in a number of acclaimed titles.
Bar Rafaeli – Victoria's Secret Angel and Angel investor? Bar's got a few business ventures under her belt, including an e-commerce lingerie start-up, Under.me.
Doutzen Kroes – She's just had her first child, but this model is still a Victoria's Secret Angel and recently took up acting in her home country, Holland.
Think 29 ranks as your favourite age? Tell us why you loved, or hated, being 29 in the comments box below...
Celebrity news, beauty, fashion advice, and fascinating features, delivered straight to your inbox!