Marie Claire is supported by its audience. When you purchase through links on our site, we may earn commission on some of the items you choose to buy.
Do you go for the 'All I want for Christmas is Theroux' jumper or the 'Dashing Theroux The Snow' teeshirt?
Most of them weren't born when Louis Theroux first made his name as the BBC journalist who hunted for interviews with Michael Jackson, spent weird weekends with Neo-Nazis and batted off the advances of Christine Hamilton, but Gen Z-ers have nevertheless fallen head-over-heels for the broadcaster who loves an uncomfortable silence.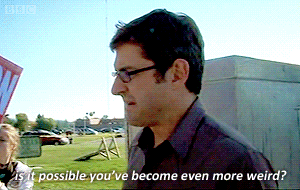 The Louis Theroux renaissance could be down in part to Netflix, where the full back catalogue of Theroux's finest and most spectacularly awkward moments is available on demand for a whole new generation. It could be down to Theroux's particularly no-f**ks-given line of questioning appealing to a woke generation of teens. Or it could just be because Louis Theroux is timeless.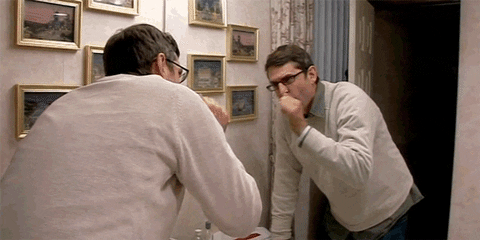 Whatever the reason, the love is strong. And now there's a whole burst of Theroux merchandise to prove it.
(We're calling shotgun on the Christmas jumper)
Louis Theroux teeshirt, £25.95, Homage Tees

Dashing Theroux The Snow, £28.00, TurtleneckChains

Retro '90s jumper, £14.99, RevlApparel

'I Gotta Get Theroux This' sweater, £19.95, PurplePrintHouse

Box grey sweatshirts, £16.99 and £17.99, NotSoNiceClothing

'My money doesn't jiggle it folds' sweatshirt, £14.99, RevlApparel

'Just Theroux It' Teeshirt, £15.99, TurtleneckChains

Documentary Crop Top Teeshirt, £15.45, izzylikestodoodle

Gotta Get Theroux This Teeshirt, £20.00, mollyknifton

Don't fancy a top? How about a tote…
Or a little iron-on badge to show your devotion?
And this is just a tiny sweep of what's out there. There's Louis Theroux mugs, cards, laptop stickers, framed prints…
…the list (and love) is endless.