Flashback Friday: The Spice Girls' Wannabe turns 20 today
Wannabe was released on 8th July 1996. Can you even believe that?!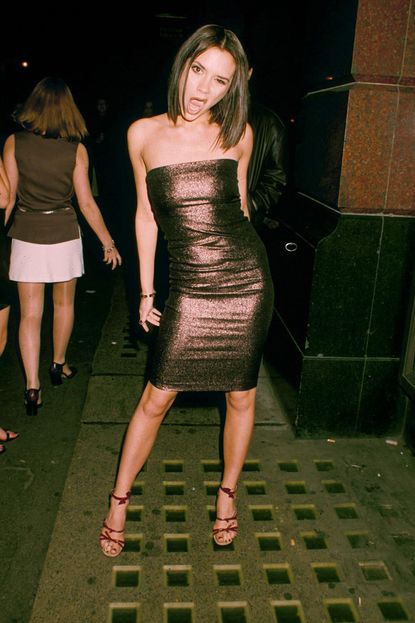 (Image credit: DAVID ABIAW/REX/Shutterstock)
Wannabe was released on 8th July 1996. Can you even believe that?!
On this sacred day, 8th July in 1996, a certain girl band released a certain song that would, quite frankly, Spice up our lives for the better. Wannabe was written in 30 minutes flat (like all the best songs, right?) but for teenage girls at the time it punched above all other mainstream pop music to deliver messages about confidence, friendship and sex like we'd never heard them before. The best bit? The Spice Girls' ideas were delivered with a side of kick-ass boots and glitter minidresses.
So as today marks 20 years since the girls released their debut single (and 20 years since Mel C did a backflip on that table) we're taking a look back at the way we were back in 1996. Wow, we feel old already…
The single was released in cassette, 12 inch vinyl and CD formats. It was a time before Spotify took over our world.
Computers looked like this Lol, LOL, and lol again. Floppy disk, anyone?
Impulse was your scent of choice Preferably the Spice Girls edition.
Victoria Beckham was Victoria Adams It was all before David, before Harper, Brooklyn, Cruz or Romeo, and before the fashion empire, back when our obsession began.
John Major was Prime Minister But Brexit and Donald Trump weren't real things yet.
Friends was on its second series We just had no idea that Monica and Chandler could end up together, did we?
Bodywarmers were a viable fashion option for both winter and summer As were tracksuits for all occasions, including red carpets. It was truly another time, wasn't it?
Celebrity news, beauty, fashion advice, and fascinating features, delivered straight to your inbox!