Teri Hatcher quitting Desperate Housewives?
The star has reportedly handed in her notice, and will be leaving the show next year.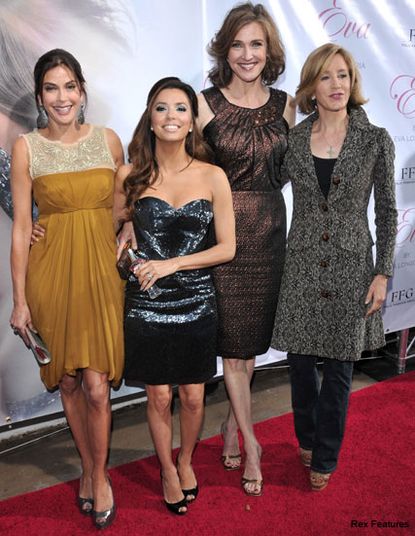 (Image credit: Rex Features)
The star has reportedly handed in her notice, and will be leaving the show next year.
Could it be the end for Wisteria Lane? The Hollywood rumour mill went into overdrive over the weekend, with reports Desperate Housewife Teri Hatcher has handed in her notice, sparking whispers the show could soon come to an end.
Show sources seem certain the Golden Globe-winning star - who reportedly earns close to £185,000 an episode for her role as Susan Mayer - is about to move on, and even has a brand new production deal in the pipeline.
'Teri has given in her notice and is making active preparations to move on,' one insider revealed.
'She has another production deal in the pipeline and she is in the early stages of developing a sitcom that she wants to start work on immediately after she finishes Desperate Housewives.
'She wants a new show in time for the mid-January pilot season.'
But a spokesmen on the show have remained decidedly quiet on the news.
'We are working on the next season and haven't got anything to say about the one after,' they said in an official statement.
But it seems Teri got wind of the rumours, and has blasted reports she is to leave.
Hitting back at the claims on her Facebook page, she branded talk 'hurtful', maintaining she will stay with the show until the end.
'What disturbs me the most is that one fan would consider for one second that I would "quit" what has been one of the highlights of my career for which I am grateful on a daily basis,' the angry star wrote.
'I have never said nor inferred otherwise,' she said, adding of US newspapers: 'They made no effort to contact me or my representatives or the network to fact check. I am awaiting a retraction and apology at the least for mucking up everyone's Sunday with this huge, hurtful lie.'
'I will say it again, I love Desperate Housewives, the cast and crew are like family and I am with it till it's cancelled.'
Would you be sad to see Terri go? Or has Desperate Housewives reached the end of life? Let us know in the comments box below.
Celebrity news, beauty, fashion advice, and fascinating features, delivered straight to your inbox!