Monica Cruz is pregnant by an anonymous sperm donor
The sister of Penelope Cruz has opened up about her decision to use a sperm donor after not meeting the right man to start a family with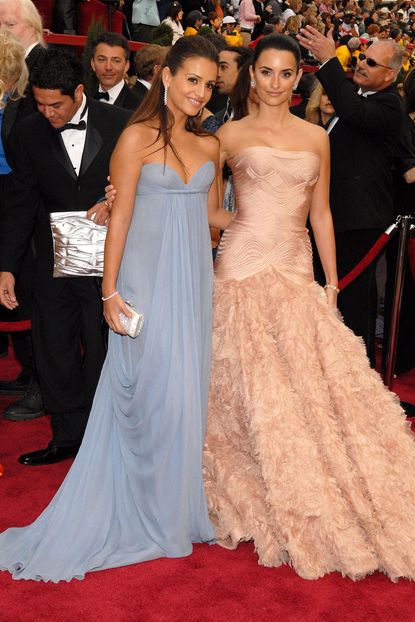 (Image credit: PA)
The sister of Penelope Cruz has opened up about her decision to use a sperm donor after not meeting the right man to start a family with
Monica Cruz, the sister of actress Penelope Cruz, is pregnant by an anonymous sperm donor, saying that if she waited for the right man to come along 'it would then be too late for motherhood and I could not wait.'
The 35-year-old actress and model made the decision to have a baby through artificial insemination and wrote about her reasons for choosing the sperm donor route in her blog for Spanish newspaper El Pais.
In a post entitled 'My Life's Dream', Monica Cruz shared her happy news and explained, that while she would have preferred to wait for the right man to come along before she started a family, she felt like time was running out.
'I'm going to be a mother!' she wrote in Spanish. 'I have managed to fulfill the dream of a lifetime. Because of that, I want to share with all of you this special journey and be able to tell you about all of my experiences during this fascinating time...'
She continued: 'A 40-year-old woman is very young and she feels very young, but the maternity thing goes another way. It is measured with another clock that unfortunately we do not control. I've become very informed on the subject. It turns out that after 37 the possibilities of becoming pregnant decrease at an alarming rate.'
Although initially the Spanish actress was reluctant to talk about how she became pregnant, in the end she decided to share her journey in order to help other women in her situation and to break down a rather taboo topic.
'I've decided to talk about it: I have resorted to artificial insemination in order to get pregnant,' Cruz wrote. 'I also wanted to talk about it because it is an opportunity to show my gratitude to all those anonymous donors that help a lot of women, like me, fulfill their lifetime dream. If with this I can help others that are in doubt, here I am for whatever you may need.'
Congratulations, Monica!
What do you think about the idea of artificial insemination? Do you know anyone who has decided to go it alone with a sperm donor? Do you think it's a good option for single women who would love a child? We'd love to know your thoughts.
Celebrity news, beauty, fashion advice, and fascinating features, delivered straight to your inbox!