Minnie Driver finally reveals the identity of her son's father
The actress has kept schtum since Henry's birth in 2008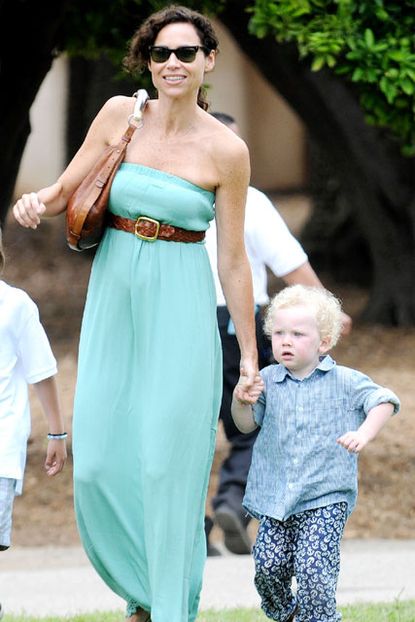 (Image credit: Rex Features)
The actress has kept schtum since Henry's birth in 2008
After three years, Minnie Driver has finally revealed the identity of her son's father.
Sort of.
The actress has kept schtum on who the father of three-year-old Henry is, but has now decided to spill the beans, saying that he was a writer on her former TV show The Riches, which she starred in alongside Eddie Izzard.
Speaking to The Observer, she said: 'It's ridiculous. He's not famous. There's no big story.
'I don't need to protect him anymore. He can fend for himself. He's a grown-up.'
When asked if the man, who she still won't name outright, is a good father, Driver didn't seem too convinced. She said: 'Sort of. He's figuring it out... I mean, he hasn't been that involved; his choice. But he is now.
The 42-year-old added in the interview that because she refused to reveal the father's identity she actually caused the media to become more obsessed with her pregnancy than they ordinarily would.
'I had good friends around me, so it was sort of hilarious,' she said. 'I was making a film at the time and the paparazzi would shout, "Who's the sperm donor?"'
Celebrity news, beauty, fashion advice, and fascinating features, delivered straight to your inbox!