Madonna's dig at ex-husband Guy Ritchie in new feisty song
The singer has left us in little doubt about her feelings for her ex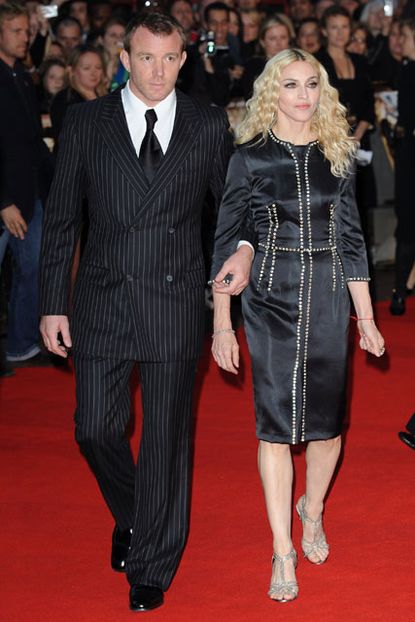 (Image credit: PA)
The singer has left us in little doubt about her feelings for her ex
Madonna has left us in no doubt as to her feelings about her ex-husband, Guy Ritchie, in a very feisty new song from her latest album.
Called 'I Don't Give A...', the song on her forthcoming record includes the lyrics: 'Wake up, this is your life, children on your own, gotta plan on the phone, meet the press, buy a dress, do all this to impress… do 10 things at once and if you don't like it, I don't give a ****.'
'I tried to be a good girl. I tried to be the perfect wife. Diminished myself, and I swallowed my light.
'I tried to become all that you expect of me. And if I was a failure. I don't give a ****.'
Say what you really mean, Madge!
GUY RITCHIE: MADONNA IS 'RETARDED'
Another song, which unveiled at a private gig in New York on Friday, also gives us an insight into the 53-year-old star's take on Ritchie, although we hope not literally!
'Bang Bang' includes the words: 'Bang bang, shot you dead, shot my lover in the head.
'And if I see that b**** in hell, I'm gonna shoot him in the head again, cuz I want to see him die over and over.'
Yikes!
Madonna and Ritchie were married for eight years and together had a son, Rocco, 11, and adopted another boy David Banda, six.
MADONNA'S GREATEST STYLE MOMENTS
Celebrity news, beauty, fashion advice, and fascinating features, delivered straight to your inbox!