Kim Kardashian had an affair with Kanye West claims his ex
Amber Rose lashes out at Kim Kardashian and says she wrecked her relationship with Kanye West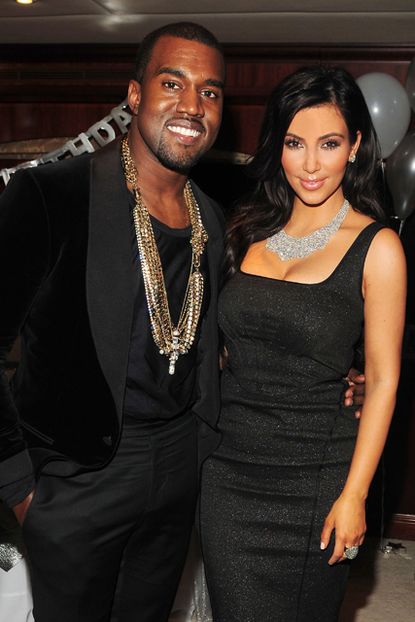 (Image credit: REX)
Amber Rose lashes out at Kim Kardashian and says she wrecked her relationship with Kanye West
Kim Kardashian had an affair with Kanye West when she was dating NFL star Reggie Rush, West's model ex has explosively claimed.
Kanye's ex-girlfriend, Amber Rose, has blasted Kim Kardashian a 'home-wrecker' who pursued the rapper by sending him racy photos of herself.
PICS: KIM KARDASHIAN STYLE HIGHS AND LOWS
Model Rose said her split from West, who she dated from 2008 to 2010, was mainly down to the reality star: 'Kim is one of the main reasons why me and Kanye are not together,' the 28-year-old told Star magazine.
'She's a home-wrecker.' Ouch.
'They were both cheating on me and Reggie with each other. She was sending pictures, and I was like, "Kim, just stop. Don't be that person,"' she added.
The Louis Vuitton model also claims that she confronted Kim over email but never got a response.
She said: 'I thought at least she'd be woman enough to respond to me. She never responded.'
Despite the outburst, Rose says she is thankful to Kim because if she hadn't parted with West, she would never have found love with new beau Wiz Khalifa.
She said: 'I want to thank her because if she was never a home-wrecker, then I never would have met Wiz, and I wouldn't be as happy as I am now.'
Her claim comes after Kim and Kanye were reportedly spied cosying up to each other at an LA party.
The Kardashian camp have always said the socialite and rapper are simply good friends.
PICS: SEE KIM'S WEDDING ALBUM HERE
Celebrity news, beauty, fashion advice, and fascinating features, delivered straight to your inbox!