Let's Stop Asking Jennifer Aniston If She's Going To Have Babies, Shall We?
The actress, quite rightly, says her value as a woman doesn't depend on her having children.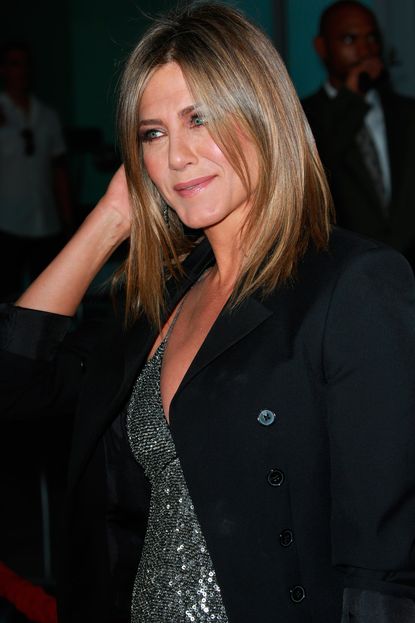 (Image credit: Rex)
The actress, quite rightly, says her value as a woman doesn't depend on her having children.
Jennifer Aniston has had enough of being interrogated about her plans to have children.
The 45-year-old actress has spoken out to say that she hasn't failed because she hasn't had kids and that it's not fair to value a woman on whether or not she has procreated.
In an interview with Carson Daly for the Today Show, Jen elaborated on an earlier interview she'd given to Gloria Steinem at the MAKERS conference.
'I'd talked to [Gloria Steinem] personally about this for a while, just because it is such an issue of, like, "Are you married yet? Are you going to have your babies yet?" It's just constant. It's like, I don't know! I don't have this sort of checklist of things that have to be done, and if they're not checked, then I've failed some part of my feminism or my value as a woman because I haven't birthed a child.
'I've birthed a lot of things and feel like I've mothered many things, and I don't think it's fair to put that pressure on people.'
The former Friends star also went onto say that she has no regrets and wouldn't change her past for anything.
'I feel like I've grown up three times,' she said. 'I've had an incredible evolution. I keep seeing all these little lifetimes that I've lived and they're all so wonderful.
'All of the fears that I've overcome, challenges that you face that you think, "There's no way that I'm going to be able to get through this," and then, by the grace of God you have that strength in you and you get through it.
'I feel very grateful to my evolution and my history and all involved. I would never exchange it for anything.'
So that's that.
Now, let's watch her brilliant Ice Bucket Challenge...
Celebrity news, beauty, fashion advice, and fascinating features, delivered straight to your inbox!