Beyonce's mum denies pregnancy rumours
We won't be hearing the pitter-patter of tiny feet just yet, according to Tina Knowles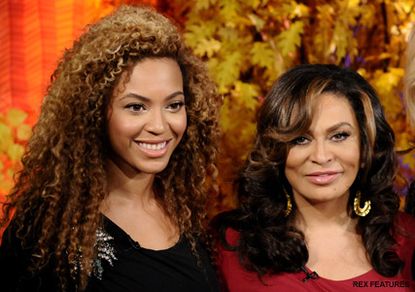 (Image credit: Rex Features)
We won't be hearing the pitter-patter of tiny feet just yet, according to Tina Knowles
Just yesterday the Hollywood rumour mill went into overdrive amid reports music superstars Beyonce and Jay-Z were expecting their first child.
SEE BEYONCE'S STYLE HISTORY HERE!
And Bea herself fuelled talk, remaining quiet as the pregnancy stories broke around the world.
American magazine US weekly first broke the news, revealing the 'shocked' star was in her first trimester, and 'so happy' about the news.
'B was shocked. She loves kids, but she wasn't ready to be a mother just yet,' the magazine quoted a source as saying. 'She really wanted to get her album done and tour the world again.'
Bizarrely, the story also featured a quote from the star's sister, contratulating her on the happy news, revealing: 'She's got the most beautiful heart. She'll be a great mom.'
But the story was over almost as soon as it began, as last night the Single Ladies singers mum Tina Knowles flatly denied the rumours, revealing we won't be hearing the pitter patter of tiny feet just yet.
Making reference to the reports during an appearance on Ellen DeGeneres' US chatshow, she said: 'No, no. It's not true. Not right now'
'I'm looking forward to it. [But] With all the rumours, by now I should have about five or six grandchildren.'
I'm here to clear the rumours up. The truth is that it's me, not Beyonce, that's pregnant. It's me,' she joked, before adding: 'I'm kidding, no, no I'm 56.'
In the past, Beyonce has made no secret of her wish to have a family, but added that she won't be putting a time scale on her baby plans.
'My ambition is to continue to learn about the world and to eventually have a family. There are no dates, no times – it will happen when I am ready,' she said.
SEE BEYONCE'S STYLE HISTORY HERE!
Celebrity news, beauty, fashion advice, and fascinating features, delivered straight to your inbox!