Hugh Grant: 'I like my daughter very much'
The actor also admitted that his daughter hasn't changed his life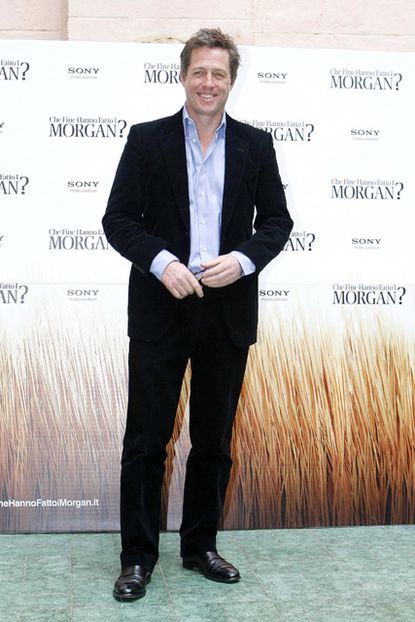 (Image credit: REX)
The actor also admitted that his daughter hasn't changed his life
Eternal bachelor Hugh Grant has given a rare interview in which he opens up about his six-month-old daughter, Tabitha.
The actor told The Guardian that while he has enjoyed spending time with his daughter, he admits that she has not changed his life.
'Lots of people warned me... that the baby period is not that exciting,' he said. 'But I am excited, actually. I thought, well, I'll bluff through - but very little bluffing has been required.
'I like my daughter very much. Fantastic. Has she changed my life? I'm not sure. Not yet. Not massively, no. But I'm absolutely thrilled to have had her, I really am. And I feel a better person.'
Grant said that he feels less selfish but dismisses that he has ever been 'entirely me, me, me'.
Although he didn't cry when he first met his daughter, Grant admits that he felt 'a little lumpy' and says he is proud of her: 'I took my daughter to see my father, who's in hospital, and all the nurses were cooing over her. And I felt, well, pride.'
Following a brief fling, Chinese actress Tinglan Hong welcomed Tabitha in September, but Grant blames the media for preventing him for being their at the birth.
'I was at one of the party conferences, about to give a speech, and was pacing about on the end of the phone. I shouldn't have gone to the hospital at all, because it brought all this attention down on the mother's head. But I couldn't really resist it, so I went on the second day,' the 51-year-old told The Guardian.
He added that Hong is a 'good person, a nice person; funny, clever, great mother.'
Celebrity news, beauty, fashion advice, and fascinating features, delivered straight to your inbox!