So this is where all the bloggers were yesterday...
That was one big old media blackout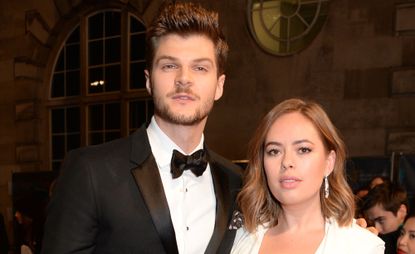 (Image credit: Richard Young/REX/Shutterstock)
That was one big old media blackout
If your Instagram, Twitter and YouTube feeds felt a bit quiet yesterday, that's because the vlogger likes of Zoella, Tanya Burr and Sprinkle of Glitter were on a complete media blackout for 24 hours.
Yup. That means, no snaps, no tweets, no videos - nada from some of the best beauty blogs ever.
But, it isn't for the same digital detox you and I might partake in every so often.
Instead, it was to support Comic Relief's Red Nose Day which meant yesterday saw 35 of the nation's biggest bloggers 'redding' out their feeds for 24 hours. It was appropriately called the 'red out.'
If you did stumble across any of their channels yesterday, you would have found yourself redirected to a video made by Comic Relief about some of the social injustices young people around the world are currently facing.
Sadly, some fans didn't take the online diversion well at all questioning the effect of this action, while others thought it was 'genius'.
While we impatiently await the Love Actually sequel (also part of Comic Relief this year), we can only guess what other stunts Red Nose Day on the 24th will bring.
Celebrity news, beauty, fashion advice, and fascinating features, delivered straight to your inbox!