Carey Mulligan only spends £10 per Christmas present - and with great reason
This is what the philanthropic actress does at Christmas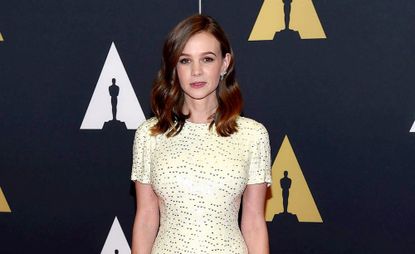 (Image credit: Buckner/Variety/REX/Shutterstock)
This is what the philanthropic actress does at Christmas
Carey Muligan is one of those A-list actresses who just comes across so down-to-earth, right? Despite winning numerous awards, such as a BAFTA, and starring in critically-acclaimed films like Suffragette, oh, and being married to a rockstar (Marcus Mumford from Mumford & Sons), Carey Mulligan has never lost sight of the important stuff in life.
Born and raised in Buckinghamshire, the actress and mother-of-one (to one-year-old daughter Evelyn) is also an ambassador for War Child and the Alzheimer's Society.
Carey is known for her activism, and was found protesting against the bombardment of Aleppo, alongside other protestors, in London back in October.
And, in a recent interview with Radio Times, the actress revealed that she doesn't ever splash out on gifts for her family or friends during the festive period, instead getting minimal presents and then donating the rest of her present funds to charity.
Aware that Christmas is a difficult time for a lot of people, especially those caught up in war, Carey said that she'd rather donate money to those 'who don't wake up and have Christmas stockings and presents at the end of the bed,' than spend frivolously.
'In our family we only buy presents for each other that cost less than £10 and then make a donation to War Child.'
When asked whether she believes we should all still celebrate the festivities in face of so many struggles around the world still, the 31-year-old answered: 'You strike a balance. You can't give in to despair. There are so many things that we have to be grateful for.'
And Carey isn't the first celebrity to forego buying lavish presents for their families, Drew Barrymore also revealed that she gives her kids handmade presents that feel more personalised than anything you could buy in a shop. 'I buy them lots of arts and crafts. They're more inclined to share, it's more communal, they make stuff. And I think it's very perspective-appropriate, because they're making things. A made thing is the best gift always.'
Celebrity news, beauty, fashion advice, and fascinating features, delivered straight to your inbox!