Tanya Burr's Star Vlogger Book Decoded
Tanya Burr's first book Love Tanya is out tomorrow...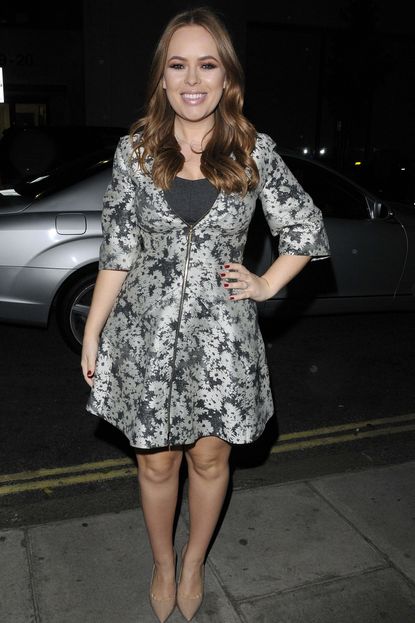 (Image credit: Can Nguyen/REX)
Tanya Burr's first book Love Tanya is out tomorrow...
Last night beauty mega-vlogger Tanya Burr hosted a party at London's Rosewood Hotel to celebrate the launch of her new book Love, Tanya. For the uninitiated, Tanya's a Laura Mercier counter girl turned star of the YouTube generation, who now boasts her own cosmetics line and has over 1.2 million Twitter followers to boot. She is, quite possibly, the most famous woman you've never really heard of.
So why should we care about a new style compendium, written by someone who we don't really recognise in a tone of voice that isn't really aimed at us anyway? Well Tanya is an entrepreneurial force to be reckoned with. She's tapped into the digital native (and quickly growing-up) teenage market, who, let's face it, are tomorrow's biggest consumer group. The first vlogger book, Girl Online, by Zoe 'Zoella' Suggs, became the fastest selling debut novel of all time at the end of last year, outselling Harry Potter, 50 Shades of Grey and The Da Vinci Code. Impressive, right?
In anticipation that Love, Tanya may cause a similar meltdown on the Amazon website when it goes on sale tomorrow, we've perused the pages of our preview copy to tell you what to expect…
Good Lighting Tanya is a photogenic, telegenic, everything-genic pro. Glossy smiley photoshoots front each new chapter – the camera loves her, the blogosphere loves her, so why on earth wouldn't the print world too?
Some 'Made For Kids' Chapters The front of the book is particularly tween-tastic, with chapters including 'growing up', 'favourite childhood memories' and, um, 'growing up 2'. There's even space for said young readers to write their own 'top 10' lists, using an actual pen and paper rather than WhatsApp. We can't say Tanya doesn't know her audience…
Actual Good Beauty Advice There are a hefty couple of chapters filled with practical, digestible beauty tips – exactly the kind of content on which Tanya has built her empire. Other topics she covers well are confidence and dressing for your body type - although we're not sure telling us your favourite stores are Topshop, Miss Selfridge and River Island is groundbreaking new style advice, Ms Burr. We also particularly liked the feature on healthy eating, directly followed by a 'Amazing Chocolate Brownies'-led chapter of cake recipes. Now that's our kinda thinking.
A Vlogging Masterclass The best bit of the book is the chapter of advice she gives for aspiring vloggers, those who want to get a slice of the now very lucrative industry and become a virtually-famous phenomenon themselves. From how to plan your content through to tips on talking to camera, this section actually feels like a specialist giving advice on their area of expertise. So have you got what it takes to be the next video-star? We're not sure we have either.
Read more about the new generation of fashion and beauty vloggers taking the internet by storm...
Celebrity news, beauty, fashion advice, and fascinating features, delivered straight to your inbox!