Rihanna's make-up artist shares his ultimate beauty tips as Fenty launches into Boots
*NOT A DRILL* Fenty Beauty launches at Boots today, so we spoke to her make-up artist to get the inside scoop…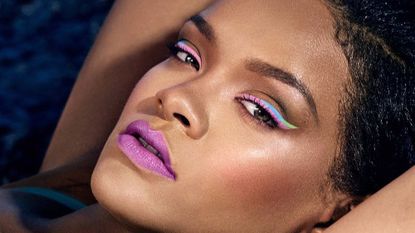 *NOT A DRILL* Fenty Beauty launches at Boots today, so we spoke to her make-up artist to get the inside scoop…
Words by Lottie Phillips
UK Fenty Army, unite! The time has finally come for Fenty Beauty to spread across our Great British shores.
The news was announced on Rihanna's Instagram that it will be heading into Boots stores from Friday 10th of May, with RiRi even releasing a waiting list to shop online a day early (which is now, unsurprisingly, full).
But fear not, we can still indulge online and in stores for the foreseeable future. The collection will be released in 32 stores across the UK, but for the people panicking they aren't near the chosen few, there's no need. There is a next day delivery service available; simply order before 8pm and you'll be shining bright like a diamond by lunchtime the next day.
Up until now, we have only been able to shop Fenty Beauty online or at Harvey Nichols, so if you don't fancy the mini expedition to a major city or the risky blind online foundation shade shop, then your prayers have *finally* been answered.
RiRi changed the beauty game when Fenty Beauty was born in 2017, releasing 40 boundary-breaking shades of foundation, a line that's since expanded to 50. It's hailed for inclusivity with its versatile formula and plentiful shade range. 'The Fenty Face was created for women of all skin tones, of all personalities. I wanted to share a look that every woman feels they can wear every day, any occasion, any age,' she said at the time.
And her brand just keeps getting better with a huge array of products – including her highly-anticipated new collection, also launching into Boots today *hooray*.
In case you missed it, it was the 2019 Met Gala on Monday, and while we were frantically reloading our Insta feeds expecting another Rihanna fashion moment, she sadly did not grace our screens. Eagle-eyed fans put this down to the fact she was secretly working hard on her new collection.
We were lucky enough to chat to Rihanna's make-up artist Hector Espinal who told us his Fenty faves (which he helped design), plus a few extra industry tips.
Of the biggest summer trends he said: 'Summer now is going to be all about skin. Making sure your skin is really nice, beautiful and plumpy.' And also 'bronzey'. Music to our ears.
So, what's actually new collection-wise? Rihanna announced the new products on Instagram last week, and this time we're in for a rainbow of bright colours.
The newest drop consists of seven bold satin lipsticks, 'Poutsicles', Vivid colour liquid eyeliner trios 'Baeside', 'Baecae' and 'Baewatch', and 'Pro Kiss'r' Lip Balm and Lip Loving Scrubstick, for plump, healthy looking lips. They're certainly bright but the bold shades are super on trend for summer.
As Hector confirms, one of his top make-up tips is, 'Less is more. The number one thing, please, is less is more. If you're going to do a bold eye, [choose a] soft lip, and vice versa.'
And his favourite Fenty products?
The Sun Stalk'r bronzers, which involved a two-year creation process to perfect the eight shades. 'If you're fair you always have that issue of your bronzer looking orange, or it comes out too blotchy.
'Then you get to my skin tone and you can always find [bronzers], especially when it comes to Latinos or Middle Eastern [skin tones], we have a naturally sun-kissed look to ourselves. But when you get to deeper skin tones it's like a non-question, because everybody has a conception that bronzer is supposed to make you darker, but it's actually just to give you that natural sun-kissed flush and glow within the skin.'
Speaking further of these deeper shades he adds: 'It's actually been a phenomenon because it's just one of those shades where people didn't think that you could actually have the option to have a bronzer. So again, we raised the bar, one at a time.' This is why we love Rihanna; her brand is truly dedicated to providing for everybody and clearly not just for the sake of it.
His fave Fenty Beauty product? Naturally, he couldn't pick just one (who could?), but up there on his list is Gloss Bomb 'I think it's very beautiful, it's very hard to find a lip gloss that's not sticky, and for me Gloss Bomb has the perfect amount of shea butter and has the high shine level of lip gloss.
'I personally like to use it on my cheeks sometimes. If it's winter time and my skin is too dry and I want that dewy look, I'll pop it on my cheeks, my lids and on my lips'. Multi-purpose? Count us in.
On the note of multi-purpose, another on Hector's list are Match Stix. 'With these I can do anything. So there are twenty mattes, cream to powder. Conceal, foundation, contour, eye shadow, lipstick, touch-up stick. They magnetise, so if you have a big bag and you put them in there, you might find your earrings, or some change!'
As for how to get that signature RiRi glow, it's about knowing when to stop with the old highlighter. 'Ensure that the T-Zone is nice and matte – that's your first step. If you don't do that what will happen is that the natural oils are going to blend with your highlight, so you're going to look like one big old disco ball. Not a cute look,' he says.
'Remember, when you're highlighting, you're adding light, what you want to do with this is 'bring forward'. So I always like to put it on the high points like the upper cheeks, maybe down the bridge of the nose and a little bit on the cupid's bow and tear duct. I usually avoid the chin because it's bringing it forward, and I also avoid the forehead cause it's also going to bring it forward as it's shiny.
'And knowing where to stop – when you look forward, where the eye is, that's where you want to stop. When it gets too close to [the centre of the face], it enlarges your pores. I think there's a fine line. If you're having an issue and think you're applying too much, I like using smaller brushes like a blending brush to apply it on to those high points.'
With cult classics like Pro Filtr Matte Foundation, a complete sell out at launch, Fenty is now be super accessible and just minutes from your home or office – thanks, Boots.
To celebrate the launch, five Boots stores will host a Launch Day party on 10th-12th May, including London Sedley Place Oxford Circus, Westfield White City, Glasgow, Nottingham and Newcastle. Check out @BootsUK to find out more about these events.
Celebrity news, beauty, fashion advice, and fascinating features, delivered straight to your inbox!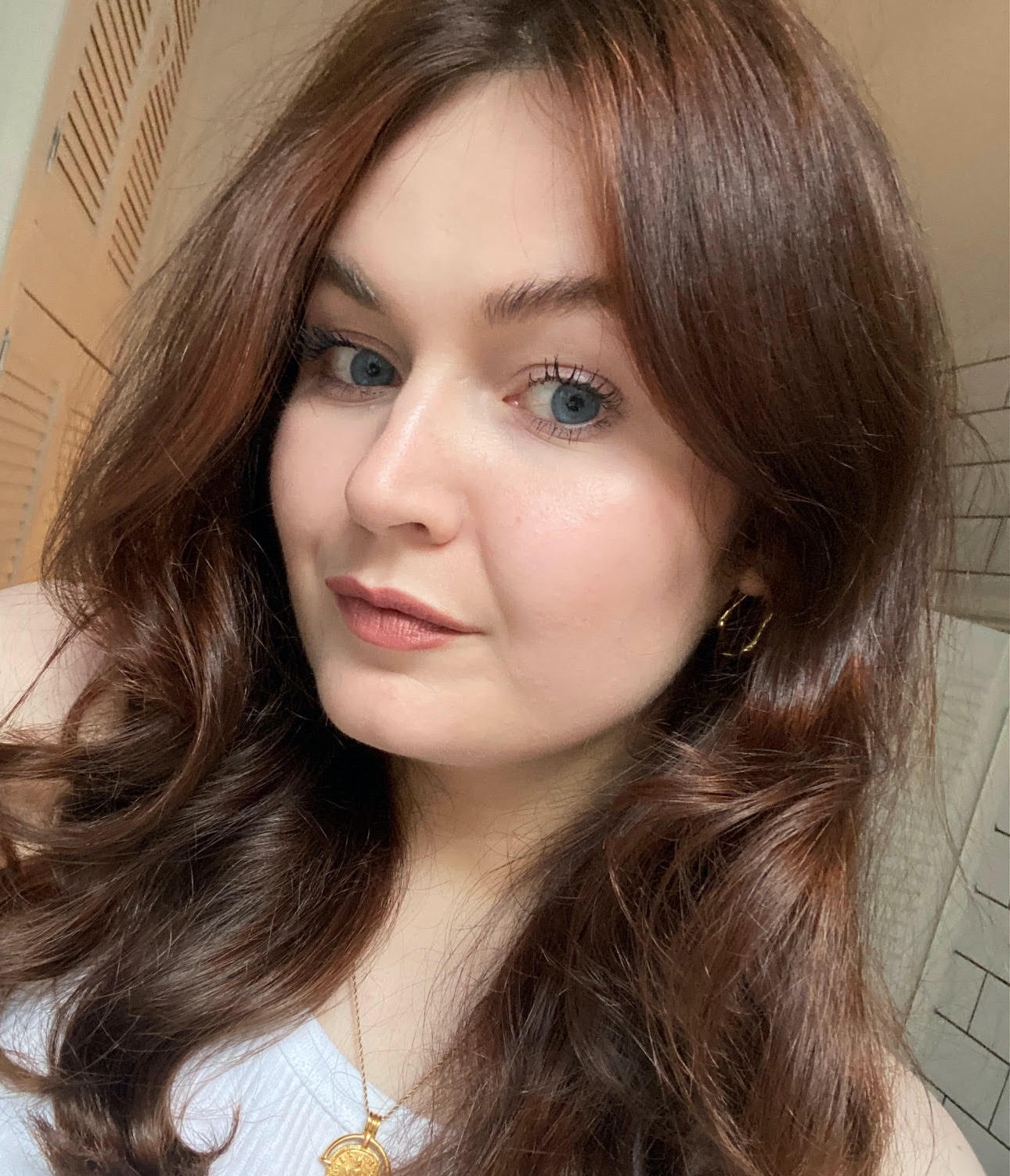 Lucy is a freelance beauty editor and contributor at Marie Claire, and has written for titles including Glamour, Refinery29, Popsugar, woman&home and more. She was previously Marie Claire's junior beauty editor. During her career, she's covered everything from backstage beauty at fashion week to interviews with famous faces like Drag Race royalty and Little Mix. As for her beauty ethos, she's a big advocate for not having to spend a fortune on beauty products to get good results, and when she's not got beauty on the brain you'll find her reading or hanging out with dogs.