You've been getting the technique for perfect beachy waves all wrong
What a top hair stylist taught me backstage at London Fashion Week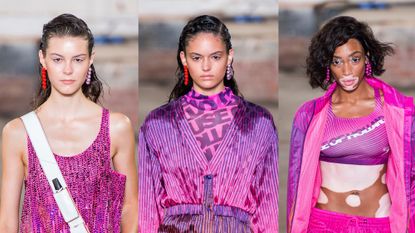 (Image credit: Shutterstock/Rex)
What a top hair stylist taught me backstage at London Fashion Week
I don't know about you, but I don't think beachy waves will ever go out of style. There's something effortless and cool girl about them, so it's no surprise that they're one of the most-searched for styles on the internet, or that there are dozens of hair products promising that look, bottled.
At House of Holland's London Fashion Week show on Saturday, models took to the catwalk with that 'just got out of the sea', wet look, beachy wave that everyone wants – but can't get without literally getting out of the sea and running a salty hand through our hair. Or so we thought.
Backstage, stylists prepped models' hair with thickening sprays TIGI Bedhead Superstar and Evo Root Canal, because they are dry sprays that don't dampen the hair. But it was the wave technique that really got me.
Using the 25mm Babyliss Pro Curling Tong, the team wound hair around the tool but held it horizontally, not vertically like we've all spent our entire lives doing.
'When we do these waves, all of us backstage will use the same tong and size to do them like this,' lead stylist for the show Syd Hayes explains. 'If you go up in size the barrel is big and you get more of a roller kind of curl. And if you go lower, you get more of a curl and the hair bounces back in.'
So what's secret to getting a perfect wave, rather than a curl?
'Place your tong on top of the hair and then twist the hair around – I'm twisting as I go and then leaving the end out – as you take that out [by releasing the tong] and pull down on, that's how you get that beachy wave that, I think, every girl always wants.'
So to recap: place the tong against your head, then wind the section of hair around it, leaving about an inch or so out at the end.
Then as you release the hair, pull the tong downwards – the heat encourages the wave to lie a bit flatter rather than bouncy like a curl. Finally, spritz away and lock that thing down with your sealant of choice.
We're calling it: wet look beach waves are (still) the next big thing.
Celebrity news, beauty, fashion advice, and fascinating features, delivered straight to your inbox!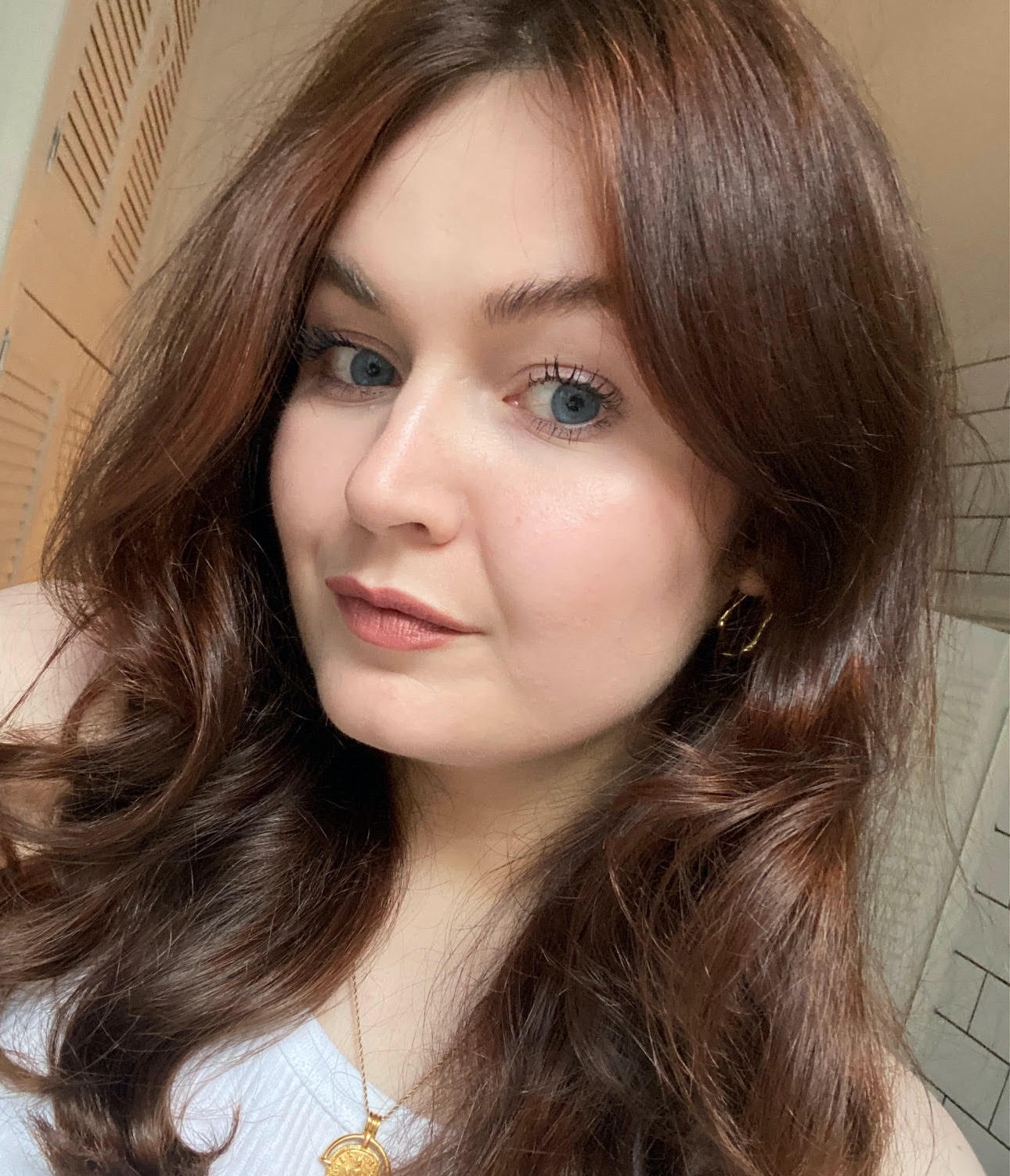 Lucy is a freelance beauty editor and contributor at Marie Claire, and has written for titles including Glamour, Refinery29, Popsugar, woman&home and more. She was previously Marie Claire's junior beauty editor. During her career, she's covered everything from backstage beauty at fashion week to interviews with famous faces like Drag Race royalty and Little Mix. As for her beauty ethos, she's a big advocate for not having to spend a fortune on beauty products to get good results, and when she's not got beauty on the brain you'll find her reading or hanging out with dogs.