This Is Why Having A Female Boss Could Be Your Ticket To Success
We've all seen The Devil Wears Prada and heard the time-old cliché about the female boss from hell, but, in reality, working for another woman can be hugely beneficial for your career. Here's why…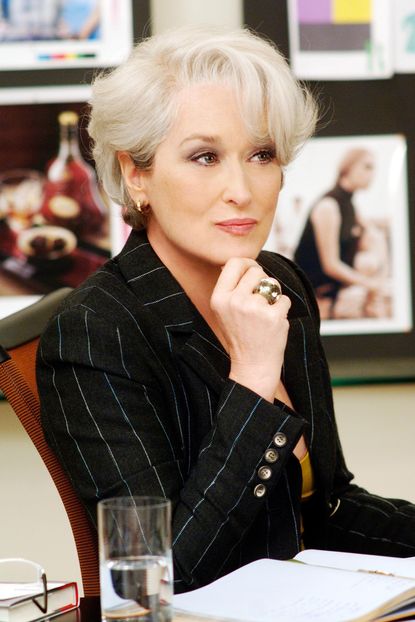 We've all seen The Devil Wears Prada and heard the time-old cliché about the female boss from hell, but, in reality, working for another woman can be hugely beneficial for your career. Here's why…
A recent survey revealing that more than a third of us prefer to work for a man has put female bosses firmly on our agenda. Here, we chat to expert career psychologists about why working for a woman is actually great.
1. 'Female bosses can be a good role model,' says career psychologist Sue Firth. 'You can learn a lot by finding out how they have achieved success and solved issues in the past. Their expertise is directly relevant to your career.'
2. 'Women are better at dealing with emotional issues or problems,' says clinical chartered psychologist Dr Abigael San. 'They usually have a higher level of empathy than men, and tend to be more sensitive and understanding when it comes to things that affect other women, including maternity leave.'
3. 'A female boss is likely to be more considered and less rash than a man,' says Sue. 'She will say it like it is, and won't promise to deliver something that isn't feasible.' As her employee, this should give you a much more stable working life.
4. 'You're likely to have more in common with a female boss,' adds Abigael. 'This should make it easier to build a good relationship. You obviously don't want to cross boundaries by becoming over-familiar, but a woman will probably be more interested in your life, and may be able to offer relevant tips on how to handle the work/life juggle.'
And here are Sue's tips on what to do if your current boss is channeling Miranda Priestley…
1. 'Don't give up and try to listen to what she's saying. There may be some merit in it.'
2. 'Try to find another successful woman to mentor you instead. Look for someone who works in a similar business area, but who isn't doing exactly the same thing as you.'
3. 'Copy your boss' traits. If she is succinct, imitate her working manner.'
4. 'Anticipate what she will ask for before meetings. If she likes to see facts and figures, make sure you bring anything relevant with you.'
5. 'Get straight to the point when talking to her. High-powered people lose interest when you begin to waffle.'
Multitasking is bad for your health: 5 ways you can slow down
If this woman doesn't inspire you to try something new, who will?
Celebrity news, beauty, fashion advice, and fascinating features, delivered straight to your inbox!