9 career-changing podcasts for aspiring girl bosses
If you're looking for some inspirational listening, download one of these career-changing podcasts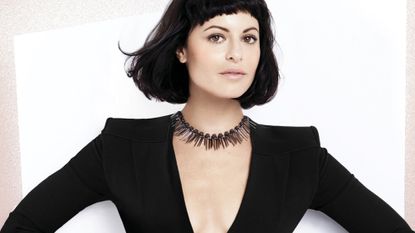 If you're looking for some inspirational listening, download one of these career-changing podcasts
By Anya Meyerowitz
Career-changing podcasts are having a moment – forget Serial, or even TED Talks, and instead download something that could shift your work-based goalposts forever. Girl bosses rejoice, as we bring you the confidence-boosting, inspiration-loaded most awesome podcasts of the year. Warning: these career-changing podcasts could seriously enhance your work life.
Best for taking that leap of faith It isn't often that I am moved to tears – except when watching videos of soldiers returning to their dogs – but the Couragemakers podcast had me reaching for the tissues right from the off. This weekly podcast from This Hummingbird Life blogger, Meg Kissack, is on a mission to, 'spark a movement of women who are choosing themselves.' Her podcast is all about showing our vulnerabilities, chasing our dreams and knowing that we owe it to ourselves to build the life we want. Every Monday, Meg talks to 'unconventional couragemakers' from around the world about how they muster up the strength to throw themselves into living the best life they can.
Best for keeping up with your finances A large part of being a business owner, is keeping track of our finances – and though they may never be pain free the, Mo' Money Podcast does manage to take some of the sting out of it. Award-winning blogger, Jessica Moorhouse, interviews top personal finance experts as well as the business women, and men, who have successfully navigated the tax-infested waters to help you make smarter money decisions.
Best for expanding your digital horizons Emma Gannon is a great example of taking your worst moments and turning them into something great: her book, Ctrl, Alt, Delete, is full of cringe-worthy online moments from across her career. The social media goddess and writer also has a Ctrl, Alt, Delete podcast where every week she interviews a 'digital celebrity' about navigating the trials and tribulations of an online career. Emma has spoken to everyone from YouTube sensations, Zoe Sugg and Tanya Burr, to Julia White, the media partnerships manager at Twitter. Her podcast series is down-to-earth, authentic and proof that, when it comes to business, the Internet is your best friend.
Best for learning how to make an impact There is something for everyone with the Samira Stalks podcast as it speaks to entrepreneurs from an eclectic mix of industries – the arts, digital, social, enterprise, fashion, sport and as many others as you can think of. It is perhaps most accessible because of this variety – it is just a collection of stories from people like you and me – who were once asking themselves: how can I make an impact? It's practical, funny and honest – from facepalm moments to champagne-popping celebrations, this is a series for those who are insistent on ruling the world.
Best for bloggers wanting to make it big Everyone has their own little piece of the internet and earning a living as a blogger is the dream job of the 21st century – but with the market so saturated how do you go about making yourself stand out? Content coach and creative mentor, Jen Carrington, is one such success story and she now uses her insights to help others. Her podcast, Make it Happen, is for anyone who has dabbled in the shallows of blogging and now wants to kick it up a gear. She's all about moving past the fears that hold us back and finding our niche.
Best for advice from the original GirlBoss Wouldn't it be nice to sit down with a very successful female entrepreneur and just ask them how they did it? Nasty Gal founder, Sophia Amoruso, does just that in her podcast, GIRLBOSS. In this fly on the wall series we are privy to some hilarious, honest and human conversations between some of the world's most heralded Girlbosses. They share advice, demystify what it's like at the top and laugh at how ridiculous the world is sometimes.
Best for finding or creating a job you love Sometimes we are all guilty of being reactive instead of proactive in our lives but Katherine Power, co-founder of Clique Inc., is here to show us all that it doesn't have to be like this. The, Happen to your Career, podcast is a practical careers advice series that will equip you with the tools to decide exactly what it is you want and then go and get it. Whether that's finally leaving a job that you've stayed in for too long or building on the career you have now to ensure a promotion. Katherine is the careers advisor that we all wish we had made better use of at school. Her podcast is perfect for anyone who just wants to love what they do everyday, but doesn't know quite what that is yet.
Best for habitual procrastinators Feeling like the victim of an endless to-do list? Abounding with optimism at the start of the day but by the end of it you still haven't managed to cross everything off. The, Beyond the to-do list, podcast is all about maximising our productivity. This insightful series is a collection of interviews, tips and advice on employing effective time management strategies and learning how to turn our past failures into our future successes. You know how the saying goes, we've got as many hours in the day as Beyoncé, so let's make them count.
Best for cultivating a good work/ life blend Discover your talent, do what you love, is the only podcast on this list produced by a man but it is well deserving of an honorary place on our Girl boss list. Don Hutchinson is a life coach with over 35 years of experience in creating strategies for success and satisfaction. His podcast is perhaps the most serious on the list and speaks to people at every stage of their journeys from student life to retirement. So far there are around 300 episodes online so you'd better get started!
Celebrity news, beauty, fashion advice, and fascinating features, delivered straight to your inbox!