This is the best age to get married (apparently)
According to a study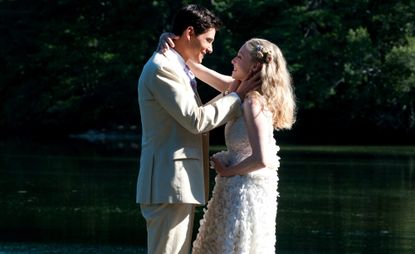 (Image credit: Snap Stills/REX/Shutterstock)
According to a study
In real life, the best time to get married is when you feel good and ready, but according to a psychological study featured in Psychology Today, these are the best - and worst - ages to tie the knot.
The common belief goes that the later you marry, the more likely you are to stay together because you're more mature and know what you want, and don't want, but these statistics say otherwise.
American sociological researcher, Nicholas Wolfinger, studied findings, over the course of six years, from the National Survey of Family Growth.
The data results concluded that couples who got married in your late thirties had a higher chance of splitting than those who wed in their late 20s.
So, what's the age bracket, you ask? According to this study, and let's take this with a pinch of salt, shall we?, It's between the ages of 28 and 32.
But, it's worth noting that there actually is some non-random scientific backing behind this, as the researcher studied further data from a different set of years and came to the exact same conclusion, and age range, again.
So, it seems that there is a higher chance of divorce in couples who get married at a young age, and also for couples who get later in life.
Couples who married as teenagers had a 38% risk of divorce in their first five years of marriage, while those slightly older, in their early twenties, had a 28% chance. And, those who got married over the age of 35 had around a 17% chance of divorcing.
It's not all gloom and doom, though, as the divorce rate for couples who married between the ages of 25 and 34 were found to be significantly lower.
And if you are thinking about getting married this year, maybe you should consider the most Instagrammable places to get engaged. Proposals - and engagement rings - at the ready...
Celebrity news, beauty, fashion advice, and fascinating features, delivered straight to your inbox!