Wyndham Grand Residences, Costa Del Sol—a sunny spot where you still get bang for your buck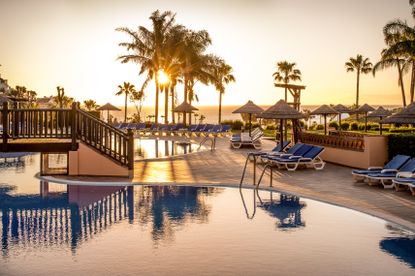 (Image credit: IDLILQ Hotels)
Want to feel the sun without feeling the squeeze on your finances? This recently modernised resort offers the quintessential Spanish holiday experience and a splash of luxury at purse-friendly prices.
Why Go?
Holidays are pricier than ever, but that doesn't mean our desire to go away has disappeared (even if the cost of living crisis has eviscerated our vacation budget). Enter: Wyndham Grand Residences, Costa Del Sol. If you're craving a sunny getaway but need to reign in your spiralling spending, this resort could be the answer. We went during October half term and calculated that it was a chunk cheaper than a UK staycation (even though we didn't find cheap flights). And, thanks to the region's 300+ days of sun a year, we enjoyed delightful swimsuit weather every day too — so pack your best sun cream.
It's affordable but that doesn't mean it's lacking a bit of luxe. A recent refurbishment means that many of the rooms are now modern, thoughtfully designed, homes from home. Add into the mix the efficient, and eager staff, plus really good, crowd-pleasing food, and the question should really be, why would you not go?
The Location
Wyndham Grand Residences, Costa del Sol, is part of a large, established apartment complex located on the southern coast of Spain, in the Costa del Sol. The resort is nestled between two charming towns, Fuengirola and Mijas, and though hemmed by a road, has access to a beach and overlooks the glittering Mediterranean sea. It's a short drive from Malaga airport (around 30 minutes), and its proximity to places like Marbella and Malaga make it a good base to explore the cities, as well as the picturesque region of Andalusia (we recommend Ronda and El Chorro, in particular). The local town and its amenities are walkable, but if you do want to get out beyond that, we suggest hiring a car or booking some excursions (we did this through the hotel, it was a seamless and easy process, and there's plenty of free parking on site).
The Vibe
If you get nostalgic for the fun and sun-filled childhood Spanish holidays of your youth, then this traditional resort will scratch that itch. Its friendly pool scene, classic cocktails, lounge singers and lunch menus are reminiscent of yesteryear's vacations, but don't let that fool you into thinking there's no frills here. Alongside the old-school charm you'll also find modern additions like fine dining, high spec apartments and good sports facilities.
This sprawling resort is large enough to be mistaken for a small town. It stretches over several hillsides, and a little train chuffs up and down its peaks, dropping sunkissed guests at restaurants, shops, pools and apartment blocks as it goes. Despite the impressive scale of the place, it has the energy of a quiet, sleepy village, thanks to the generous space and subtropical landscaping between the different apartment neighbourhoods.
Aesthetically, you'll find a range of architectural styles, from modern, white blocks complete with infinity pools, to terracotta complexes similar to traditional spanish fincas. This melting pot of classic and contemporary is a great representation of the guests too: expect a blend of intergenerational families, couples, groups of pals, and retirees living their best lives, all happily chatting poolside. In fact, many of the guests are regulars who return year after year, creating a lovely sense of community.
But it's the staff, rather than the guests, that set the tone of this hotel. We tested their character by pitching up late, in the middle of the night, with two exhausted, crying young children. Despite half our party arriving in tears, we were greeted by a friendly and helpful team, and that experience continued for the duration of our stay. Everyone — from the reception staff, to the lounge singers, from housekeeping to the waiters — greets you with a smile, and goes out of their way to help. And because they're always smiling, soon you find that you are too.
The Rooms
Our pad for the week was a spotlessly clean, recently renovated, two bedroom apartment in the Wyndham Grand Santa Cruz Suites area, a pleasing pastel block of apricot and yellow nectarine hues. Inside, the colour palette is more modern: white and stone, with soft furnishings providing a few rich colour pops. The proportions are grand — big sofa, big bed, big bath (with whirlpool jets!), big mirror, big terrace, and they all welcome you in. It's not just the big things they get right though, this is an apartment designed by people who actually stay in hotel rooms, and who understand what holidaymakers want from their accommodation (which sounds absurd, but we're often gobsmacked by the number of fancy places that don't get the functional basics right). There's copious storage for your luggage (even if your holiday packing list got out of control), great water pressure in the shower, indulgent toiletries from The White Company, excellent blackout shutters, quality bedlinen, and a well equipped kitchen with high spec appliances (Bosch! Miele! Brabantia!). And we haven't even mentioned the hot tub yet — a jewel set on the terrace beside a massive daybed, for the ultimate lounging experience.
The room felt like a home, and was a total joy to return to after a day in the sun. Usually, at the end of a week away with kids you're ready to return to the familiar convenience of your life. But with the well equipped accommodation, good food, and glorious weather, here, life was a breeze. We could have easily done another couple of days. Honestly, we were hard pressed to find fault with our apartment, but one teeny improvement would be plastic cups for kids. The quality glassware is perfect for sipping sundowners, but much too nice for little butterfingers.
Food & Drink
Many guests choose to self cater, but if you want to eat out, there's ample choice. Wyndham Costa Del Sol has four restaurants, four bars, a takeaway pizza joint, a bakery and two little shops that sell everything from groceries to holiday souvenirs. Here's the full list:
Mediterráneo Restaurant & Cocktail Bar
Safari Restaurant & Bar
Zac's Bar & Restaurant
The Flying Pizza
Sam's Pantry
Romy's Lounge Bar
The Cascades
El Tajo*
Breakfasts are served in Safari, a jungle themed restaurant with a pitched straw roof festooned with faux foliage and props. It sounds incredibly naff on paper, but it works IRL — trust us. All the usual brekkie faves can be found on the beautifully presented buffet, but two things made it a particularly memorable experience for us: firstly, the pan con tomate station, where you can choose from a range of breads to toast before slathering it with the unctuous puree. And secondly, the option to order freshly prepared dishes alongside the continental buffet, which meant we didn't tire of the menu, even after a week.
Safari is a popular spot for lunch and dinner too (if you book half board it's where you'll eat all your meals), and we ate there several times during our stay, each time leaving satisfied. It's not fancy food, but it was consistently good and service was excellent. Zac's, a fun poolside diner, is worth a visit for lovers of American cuisine. All the expected crowd pleasers are on the menu (ribs, fried chicken, loaded fries), and the burgers are customisable, making it a great shout for kids and fussy eaters. We also tried the The Flying Pizza, which was very satisfying, and the perfect accompaniment to a cocktails and movie night in the room.
Looking for something more elegant? Head to Mediterráneo, the resort's fine dining experience.There's a more formal feel here, with white table cloths, a soft blue colour palette, and piano music, which sets the scene for some absolutely marvellous plates of food you'll want to inhale. We will remember the beef fillet medallions with fried gnocchi forever.
*this restaurant is inside the resort but operates independently
The Facilities
In addition to the bars and restaurants and over twenty swimming pools dotted around, you'll find tennis courts, football courts, a gym and riding stables (operated independently, extra costs apply). There's a range of different sports and fitness activities going on every day, so it's worth checking the daily schedule (we tried the organised water polo, which was lots of fun). And, for those with littles in tow there's a free kids club, offering a weekly programme of pastimes. Our smalls were content there and we appreciated the downtime to enjoy frozen cocktails, which incidentally, were excellent.
The Details
Price: ££ — The resort offers a choice of three residences, each at a different price point: Wyndham Grand Residences, Wyndham Residence and Ramada Residences. Rates at Wyndham Costa del Sol start from 75 euros per night.
How to book: Visit IDILIQ Hotels for more information, availability and price information. (Wyndham Residences, Costa del Sol is part of the IDILIQ Group of companies, which own and operate a portfolio of 13 branded Hotels & Resorts.)
Celebrity news, beauty, fashion advice, and fascinating features, delivered straight to your inbox!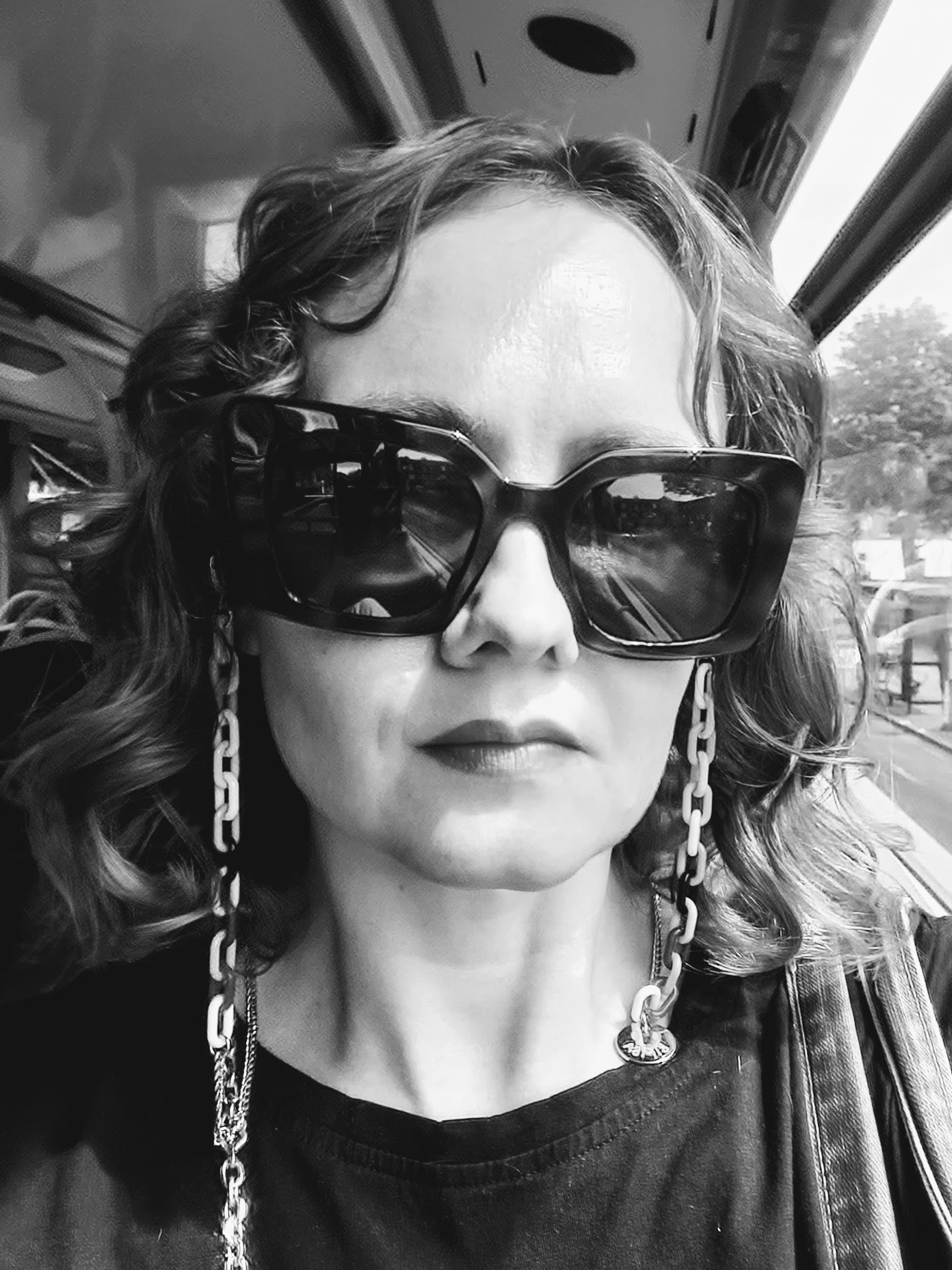 Kelly is a digital journalist, editor and content strategist with more than 15 years experience in the women's lifestyle sector. For six years she was Digital Global Editor of woman&home, but she has also worked for Stylist Group, The Guardian, Time Inc and ASOS. In 2013 she was nominated for New Section Editor of the year at the PPA awards, and in 2020 she was nominated for Digital Editor of the year at the AOP awards. In the past, she had provided expert advice and comment for the BBC and Channel 4 about fashion and feminism. Kelly also occasionally guest lectures at the London College of Fashion and Goldsmiths about digital media. These days she is living the freelance life, mainly taking on commissions and projects about parenting, feminism, travel and life, while also writing a memoir about female rage. Kelly is represented by Literary Agent Anna Pallai at AMP Literary, and can be found lurking on Twitter and Instagram.