Wellness Escapes: The Lakes by Yoo is being dubbed "the Hamptons of the Cotswolds"
Head for relaxing, soul-boosting activities and elevated interior design.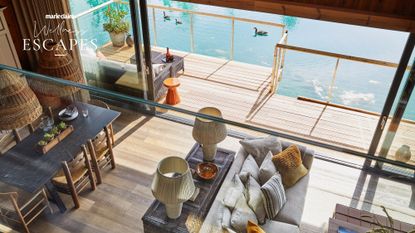 (Image credit: The Lakes by Yoo)
Welcome to our Wellness Escapes franchise, where we're reviewing the best elevated, luxury destinations - both in the UK and further afield - that promise to leave you feeling relaxed, recharged and refreshed. Ally Head, our Health, Sustainability and Relationships Editor, headed to The Lakes By Yoo to see what all the fuss is about...
If you're anything like me, you'll love a holiday spot that offers total relaxation: havens that allow you to fully switch off, unwind, and ignore your inbox for a few days.
That's where The Lakes By Yoo comes in - a secure, luxury 850-acre estate with over 165 properties just an hour and a bit from London Paddington. With million-pound properties dotted around the estate reportedly owned by the likes of Sky News presenter Kay Burley, founder John Hitchcox himself referred to it as "essentially a posh commune."
Formerly a quarry, Hitchcox bought the estate 20 years ago with the aim of designing the ultimate countryside destination - a spot where you could work, play, and relax at ease.
And that, you can - it's been dubbed "the Hamptons of the Cotswolds" thanks to its designer lakeside cabins, full-service spa, and sailing club. It also has a bar, restaurant, and a wealth of activities spanning woodland hikes, wild swimming and arboretum.
With ten lakes, multiple meadows and scattered woodland for you to enjoy at your leisure and with design partners spanning Kate Moss, Philippe Starck, and Kelly Hoppen, you can see the appeal - especially as the site has pretty impressive sustainability credentials, too.
So, what makes The Lakes by Yoo so special and a must-visit? Keep scrolling for our honest review, plus why the location should be added to your "to visit" list, stat. Don't miss our guides to the best UK staycation spots and best UK Air B n B's, while you're here.
The Lakes by Yoo review: A high-end, lakeside staycation close to London and approved by Kate Moss
Who is The Lakes by Yoo for?
Anyone and everyone, if you can afford the price tag. While the Lakes by Yoo promises to be a haven for families, friends, and colleagues alike, the apartments start at £650 a night, with a three-night minimum stay. That said, it's a vast and beautiful site.
Exploring the ten lakes on our site tour, we're told by Estate Manager Rebecca Davies that most of the properties are second homes for Londoners and celebrities looking to escape the big city. The aim was always simple - to design spaces where you could run your business, while also enjoying the restorative power of nature.
It makes sense - if you have the money and ability to work flexibility, why cram onto a crowded tube and spend your day in an office when you could start your day with a lakeside swim and break up your meetings with a spot of paddleboarding?
They also have tailored activities to make sure it's kid-friendly - think zip wiring, fishing, tennis and more - but we only saw a few children during our stay. The vibe is more akin to Soho Farmhouse - lots of couples and groups enjoying a glass of wine while watching the sunset or relaxing in the spa together.
The setting
Its location is what really sets The Lakes by Yoo apart from other cabins or lakeside apartments I've visited. What used to be disused quarries is now lakes, meadows, and densely populated woodlands as far as the eye can see, offering a peaceful and idyllic haven that's still close to London.
The journey took us just under an hour and a half: a 50-minute train from London Paddington to Swindon and a 30-minute taxi ride to the site.
Arriving, it's hard to believe you're so close to the capital and the rat race that comes with it - you can see why the homes were so quick to sell. Waking up to birdsong, a dip in the lake, and an hour in the sauna was an instantly soothing and welcome break.
There are nine apartments available to rent on-site (the others are privately owned holiday homes) which offer spacious and stylish accommodation - they're designed by Philippe Starck. They're all unique and feature open-plan living rooms, spacious outdoor entertaining decks, and wood burners for colder evenings alongside Wildsmith toiletries.
They're not the most traditional, but the state-of-the-art appliances and plush, luxury interiors do merge with the idyllic backdrop well. Plus, the attention to detail is second to none: from the locally sourced Cotswold stone, handwoven willow lighting fixtures designed by local craftsmen, and vintage mirrors, this is modern-yet-rustic interiors at its finest.
The programme and spa
The beauty of The Lakes By Yoo is that they'll deliver on pretty much any request, whether that's concierge service, an in-apartment mixologist or a private chef.
The spa currently offers Bamford treatments - although they'll be the first spa in the UK to do treatments from a newly launched brand in just a few months' time - or life coaching from Simon Schmid. They've recently renovated the gym to include state-of-the-art Techno Gym equipment and designed a spacious and airy studio dedicated to yoga and Pilates classes, too.
Cool off after your session in the 17-metre indoor swimming pool, sauna, and steam room, all with stunning views of their nearby willow orchard.
The food
While the newly renamed The Lakes Bar & Kitchen offers fairly basic food - think Eggs Benedict and berry-topped pancakes for brunch, or wood-fired pizza come evening - it does offer a picturesque lakeside location to start your day or wind down.
Set in a fairy-light-covered tepee, you can enjoy fresh cakes, local Lynwood's sourdough, and expertly mixed cocktails. While the menu offering may not be extensive, it's clearly the main hub for the site, with several homeowners meeting here for a glass of wine, coffee, or business meeting during our stay.
If you'd rather head further afield, there's plenty on offer in nearby Lechdale. We walked down to The Riverside (wear your wellies - it's muddy), a traditional English pub serving everything from fish and chips to burgers.
Don't miss
Heading into the spa, do take time to admire the moving, wall-sized David Hockney piece - his 2010 Woldgate Woods - worth a cool one million.
Similarly, be sure not to miss their farm animals, including rescue pigs Frank and Kevin, brought to the estate by Sky News presenter Kay Burley.
We enjoyed using the bikes during our stay and found it the easiest and quickest way to take in everything the site had to offer.
Sustainability efforts
A winner of our Sustainability Awards last year, The Lakes by Yoo has sustainability at its core and it's impressive to see the team going above and beyond to ensure that the site gives back.
As Davies tells us, they reuse as much as they can, turning felled trees into bark chippings. Every part of the estate is considered - from the thriving arboretum to the hives of bees that feed on their wildflower meadow or their dedicated rewilding project, much of the estate is left to develop naturally but closely monitored to ensure that it doesn't become a monoculture.
All of the staff live nearby and materials are sourced locally, where possible, including the tonal timber used for many of the cabins and apartments.
The site is a Cotswold Park Site of Special Scientific interest, meaning the staff have a duty to protect the rare and endangered birds and plants that live there. They also have Elm trees used by Kew Gardens to propagate future English Elm growth and a Yew tree meadow where offcuts are used by a cancer research charity to make life-saving breast cancer medication.
The cost
££££
The Lakes by Yoo isn't the most affordable of weekend staycations - rental prices start from £650 a night, with Grand Suites starting at £850 a night - that said, if you have the budget to splash out, it offers total luxury and relaxation just a stone's throw from the capital.
Rental options span a 14-bedroom pool house to three-bed lakeside cabins.
The Lakes, Lechlade, Cotswolds GL7 3DT | thelakesbyyoo.com.
What to pack
Aka, what did I take with me for my stay? Good question.
Celebrity news, beauty, fashion advice, and fascinating features, delivered straight to your inbox!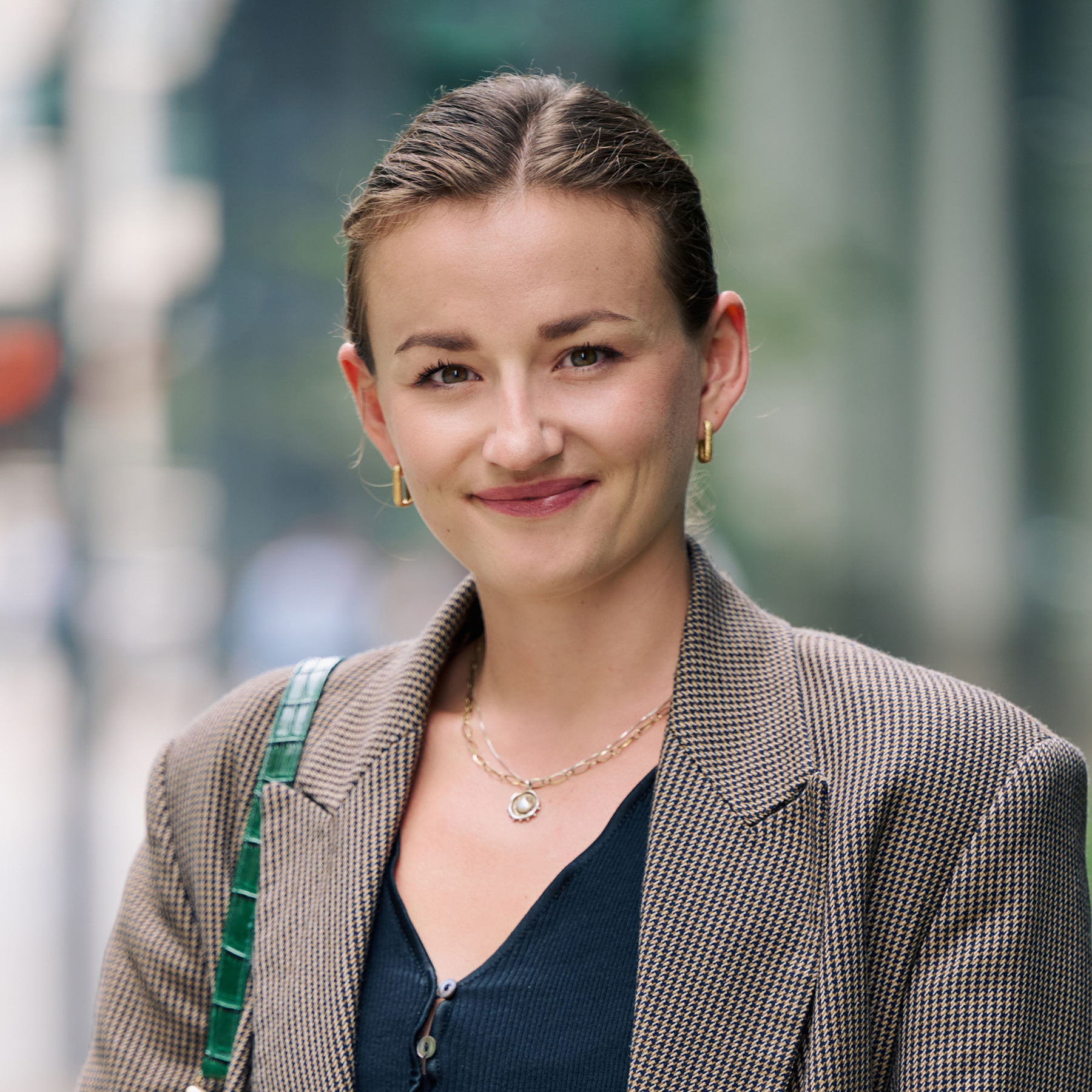 Health, Sustainability and Relationships Editor
Ally Head is Marie Claire UK's Health, Sustainability, and Relationships Editor, eight-time marathoner, and Boston Qualifying runner. Day-to-day, she works across site strategy, features, and e-commerce, reporting on the latest health updates, writing the must-read health and wellness content, and rounding up the genuinely sustainable and squat-proof gym leggings worth *adding to basket*. She regularly hosts panels and presents for things like the MC Sustainability Awards, has an Optimum Nutrition qualification, and saw nine million total impressions on the January 2023 Wellness Issue she oversaw, with health page views up 98% year on year, too. Follow Ally on Instagram for more or get in touch.