Black Friday 2020: Cyber Monday holiday deals to satisfy your wanderlust
Make up for this year's lost holiday plans with these 2021 travel deals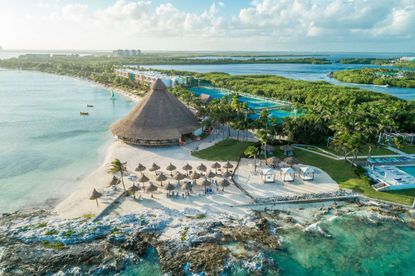 Make up for this year's lost holiday plans with these 2021 travel deals
Many of us have seen our holiday plans dashed this year, but there's always 2021 to look forward to - especially as a number of places are offering cheap flights. As a number of Black Friday flight deals roll in, operators such as easyJet and more have slashed their prices as others anticipate a massive surge in travel as more travel corridors hopefully open up.
We've curated a number of the best deals for you, whether you're looking to save hundreds of pounds on British Airways' all-in-one packages or a flexible hotel stay closer to home.
If you're not much of a gambler however, you can head to our list of other best Black Friday deals covering beauty to designer clothing.
Black Friday Holiday Deals
While British travellers have taken to staycations rather than sunny Spanish beaches this year, it might be worth looking into cheap 2021 flight tickets now. With outlets such as the Telegraph claiming that there's a huge surge in Brits booking once-in-a-lifetime trips for next year, there's some Black Friday holiday deals around that can make that fantasy more affordable.
Many airlines and travel operators typically offer discounts on Black Friday and Cyber Monday. Things may be different this year as virtually every part of the flight industry has been disrupted by the pandemic, though the likes of RyanAir and easyJet already have a number of Black Friday deals available for those keen on a Eurotrip.
Others like British Airways, Secret Escapes and Tui have also slashed their prices by as much as £600 on bucket list trips to places such as the Maldives, Egypt and Mexico.
Black Friday travel deals tend to take many different forms, from a few hundred quid off your overall price total or a more modest upgrade such as scoring an extra check in bag. For those looking for a bargain, it's also worth checking how flexible your deal is and if you can rearrange/refund your flight in the case that a travel bubble suddenly bursts.
How to book a holiday
There are plenty of online holiday booking hacks that will save you plenty of money. For example, book your stay in the off-season, which is outside of the June-August summer holiday. If you're going somewhere like Greece, book it in May or September. Temperatures are still hot and it'll be less busy, plus you can typically save 1/3 of the cost.
How to find cheap flights
Finding cheap flights can be a bit tricky as airlines and booking sites typically install cookies on your browsers to see what you're looking for, meaning that they can then increase the price of what you're looking at. To avoid this, turn on private browsing before you begin your search.
It might seem obvious, but getting your flight at anti-social hours, ie super early or late, might mean you save a few £££ too.
Do sign up to air mile programmes too (like BA and Virgin). It's free and means you accrue advantages every time you book a flight, which you can then use for discounted flights, priority boarding etc.
What to save on when planning a holiday
You need to prioritise where you'd like to scrimp and where you'd like to splurge. For example, if you're not fussed on accommodation but love your food, book cheaper hotels so you have more budget left for nice restaurants.
If you're flying short-haul, then perhaps spending a fortune on flights isn't the most reasonable option, but it's worth going for comfort if you're flying long haul. While business class is a fair bit heftier, you can sometimes upgrade to premium economy for a fraction of the cost. For more tips on how to save money for holidays, read our guide.
How to find the best Black Friday holiday deals
As with anything, it's best to start your research early. Just because it's Black Friday doesn't mean it's necessarily cheaper, so look up your ideal holiday now, take a note of the prices, and then see if you can get it cheaper for Black Friday or Cyber Monday. Sign up to booking agencies' and flight companies' newsletters or follow them on social media as you'll then be the first to be notified of any promotions.
Black Friday Holiday Deals
There's something for everyone this season, whether you're planning a belated honeymoon in the Maldives through Secret Escapes or an impulsive weekend break with one of easyJet's European getaways.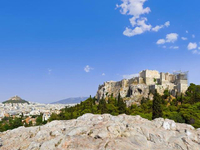 Athens from London - return flight from £14pp | Opodo
This deal requires you to sign up with an Opodo Prime membership (they offer a 30 day free trial). It's certain to go quickly, but even if it does - Opodo has a number of other fantastic flight deals to Athens from various British destinations.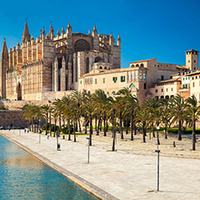 Palma from London - one way from £21pp | British Airways
Between January and April next year, economy class flights from London to Palma in Mallorca are at an all time low with one way tickets priced between £21-23. Prices are based on a 7 night journey.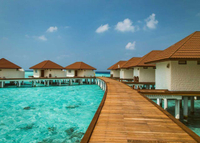 5* adults-only all-inclusive Maldives holiday with flights and flexible booking - was £3,748, now £1,499 pp | Secret Escapes, save £2,249
Take a leaf out of Beyonce's book and head to NAKAI Alimathà Resort, where you'll be able to live the private island lifestyle with this all-inclusive package. With a complimentary diving lesson included, Vaavu Atoll is renowned for its stunning dive locations and white beaches. Dates can be changed up to 60 days before your departure.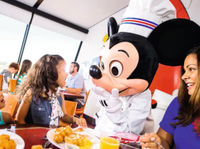 The ultimate Disney World holiday - was £2743.74, now £2096.26 | TUI, save £647.48
While Florida is a no go for now, TUI is offering advance holidays for Disney World next year which include flights and a stay at Disney's Contemporary Resort - the closest hotel to the park boasting a view of Cinderella's Castle. On top of that, if you're planning your holiday between April 11 2021 and 26 September 2021 - they'll also throw in a $200 Disney gift card for you to take home a lavish souvenir.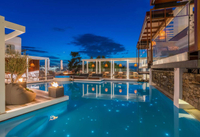 Mykonos flight and all-inclusive hotel - from £638pp for a week | Kayak, up to £619 off,
Unwind at the Semeli Hotel in Mykonos, a chic boutique hotel located just 500m from the beach and minutes from the city centre. Offering two outdoor pools, included breakfast, access to their gym and even its own nightclub, you might not even need to leave the building.

Celebrity news, beauty, fashion advice, and fascinating features, delivered straight to your inbox!
Megan is a freelance journalist who covers entertainment and all things lifestyle, with a particular passion for fashion, beauty, travel and Keanu Reeves stories. She has previously worked on staff for titles including Marie Claire UK, CNN Style and The Evening Standard and has written for titles such as Bustle UK, Wallpaper*, Forbes and Hong Kong Tatler. She splits her time between London and her hometown Hong Kong, where she currently lives with the love of her life - an elderly dog named Poppy - and her husband.