Ryanair have announced they're going to start flying cheap to NYC
*Books time off immediately*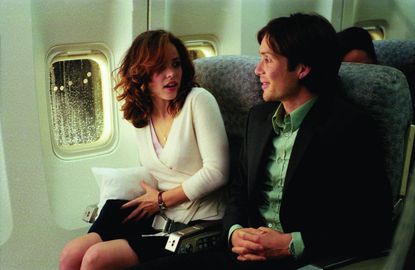 *Books time off immediately*
Ever had the impulse to book a long weekend away to New York and justify it as a city break? Because city breaks never sound as expensive as holidays. A city break is like the stealth holiday that doesn't break the bank or pad out your credit card bill.
But the reality is that a return flight to New York will probably set you back about £650ish. Ouch.
However, budget airline Ryanair have just announced their collaboration with Norwegian Air which will see super cheap flights to New York starting this summer. Yep, that means long-haul doesn't need to take you a super long time to pay back anymore.
The new flights are set to go to New Jersey, Boston and New York. But, it's worth checking what airport they will be flying to as some flights will be landing in Stewart International Airport which is actually about 60 miles away from Manhattan.
Ryanair have said, 'given we have the largest route network in Europe, it's a logical move and a very attractive proposition for long haul carriers.'
The collaboration means that you'll be able to book these flights through the Ryanair or Norwegian Air websites and although routes are not yet confirmed, they're thought to be from London Gatwick, Cork and Barcelona before getting on a Norwegian Air plane.
Either way, this could very much justify that long weekend away you've been lusting after. After all, it's just a city break, eh?
Celebrity news, beauty, fashion advice, and fascinating features, delivered straight to your inbox!