As a Health Editor, this simple protein hack has changed the game for me - now, I hit my daily target with ease
Give this one a go.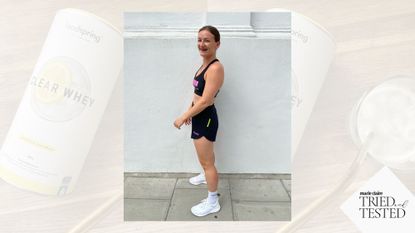 (Image credit: Ally Head)
As a Health Editor, I'm lucky to get to chat with some of the world's leading experts about both wellbeing and nutrition. Whether it's debunking the latest TikTok trend (read: viral Greens powders and 12-3-30 workouts) or sharing insight on new viral weight loss drugs like Ozempic, I've learnt a lot over the course of my career about the best ways to look after our bodies.
While you'll know that we never endorse fad diets or weight loss schemes here at Marie Claire UK, I've always been fascinated by what constitutes a "healthy" diet. Spoiler alert: while the experts have confirmed time and time again that that will likely look different from person to person based on varying nutritional needs, training plans and genetic factors, there are a few underlying non-negotiables that underpin good health.
One of those is eating enough protein to support our bodies – something which many of us factually aren't doing enough of. Case in point: one 2022 study of over 100,000 Brits found that 66% don't eat enough protein each day.
Question, then: what constitutes "enough" and how much protein should you be aiming for in your day-to-day? Well, in the study above, researchers quantified hitting protein targets at one to two portions a day, which is under the British Nutrition Foundation recommendation of 0.75g protein per kg body weight per day. That said, nutritional therapist at the Wellthy Clinic Eleonora Sansoni maintains that women of reproductive age need more than this – an average of one gram of protein per kilogram of body weight. "For example, if you weigh 60kg, then you need at least 60g of protein per day."
This equates to three servings of 20 grams of protein per day, and that number goes up the more you exercise. Your muscles need protein to adequately recover and so, if you exercise three or more times a week, you should be aiming for anything from 1.5g to 2g of protein per kilogram of body weight. "This is because amino acids are required to repair muscle," shares the expert.
How does this look on our plates? Simple answer: we get our protein from a multitude of sources. While chicken breasts and eggs likely spring to mind, there's also plenty of protein in things like legumes, nuts, and seeds.
I aim for a protein source with every meal and snack as part of the inflammation diet I've been following this year – something that's been hugely beneficial in mitigating my polycystic ovarian syndrome symptoms. That said, on days where I know I've fallen short, or directly after my long runs, the below protein hack has been pretty game-changing for hitting my daily target.
Keen to hit your goals easily, too? Keep scrolling. Don't miss our guides to what protein is, how much protein you need to build muscle, and the different types of vegan protein, while you're here.
Try my Health Editor-approved hack for hitting your daily protein quota
Why is protein important?
A bit of background for you on why protein is so important, first. According to Sansoni, proteins serve as structural support, biochemical catalysts, hormones, enzymes, building blocks, and initiators of cellular death in humans. "They're important for the repairing and maintenance of every cell in the body, including muscles, organs, the digestive system, immune system and brain," she shares.
Head of Nutrition at Ancient + Brave Jo Woodhurst agrees, stressing that while it's great to think of protein as the foundation for key elements of the human body (it creates structures from your skin, hair, joints, and muscles), it does so much more than that. "Beyond repairing and rebuilding tissue cells, protein helps create important neurotransmitters which affect our mood and sleep, transport oxygen, creates enzymes which help us to digest food and even aids in hormone production. Not only that, but protein helps us to balance our blood sugar and plays a key role in our immune health," she goes on.
What happens if I don't eat enough protein?
Good question – because while you now know it's a key macronutrient, you might not be clued up on the main signs you're not eating enough.
If you are lacking in protein, you may have symptoms such as:
Poor sleep
Low mood
Brain fog
Weight fluctuations
Food cravings
Getting ill more than usual
Irregular periods
A downturn in your skin, hair and nails
Difficulty getting the results you want from workouts.
How to hit your daily protein target without supplements
As above, aim for a portion of protein with every meal. This could be anything from:
Poultry, like chicken or turkey
Fish, like salmon, tuna, mackerel, or
Legumes, like lentils
Eggs
Tofu
Dairy, like yoghurt or cheese
Nut or seed butter, tahini or hummus.
As you'll see, there are plenty of vegan protein sources, too.
My game-changing protein hack
While I don't rely on supplements all the time, I do like having them in the cupboard for the days when I simply don't have time to make a balanced meal or know I've fallen short of my daily requirement.
This could be after a work lunch that was particularly carb-heavy or a long or hard run. The latter is when I find it particularly hard to nail my nutrition even though I know it's key to replenish both carbohydrates and protein in the first 60 minutes for muscle recovery.
That's why, when I saw the new clear protein doing the rounds on my social media feeds, I was intrigued. I sometimes use regular protein powder (shop my round-up of the best protein powders, here) in my smoothies post-run, but even then, they're normally on the thicker side and can feel a little heavy post-exercise or on hot summer days.
Not the new clear types, though. Not sure what clear protein even is? In short, it's a new type of protein that essentially tastes like lemonade or squash. It's honestly revolutionised hitting my daily protein target – it's light, refreshing, extremely drinkable, and zero sugar, too, which can't be said of many of the regular brand lemonades or squashes on the market.
It goes without saying that supplements aren't and will never be a replacement for a balanced diet, but every expert I've spoken to has encouraged the use of well-manufactured supplements in addition to a diet consisting of wholegrains, protein, fruit, veg, and fibre.
Sold by most major retailers now, my favourites are below.
The Foodspring lemonade clear protein is Health Editor Ally Head's personal favourite - it's light, refreshing and seriously drinkable, packing a punch with 26g of protein per serving. It's a bestseller for a reason.
MyProtein Clear Vegan Protein
Each portion of MyProtein's clear protein contains 10g of protein, 50% of your recommended daily intake of essential B vitamins, and only 1g of sugar.
Made with real fruit, choose from seven flavours – Lemon and Lime, Pineapple and Grapefruit, Strawberry, Blackcurrant, Raspberry Mojito, Watermelon, and Apple and Elderflower. (Spoiler: the last is the brand's top-seller).
What is the difference between clear protein and whey protein?
Good question. In short, some clear proteins are a form of whey protein, they've just been made slightly differently, in turn making the powder thinner and clear looking when mixed with water or milk.
You can also get soy, rice, hemp, and pe protein powders, most of which are now available in clear forms, too.
Celebrity news, beauty, fashion advice, and fascinating features, delivered straight to your inbox!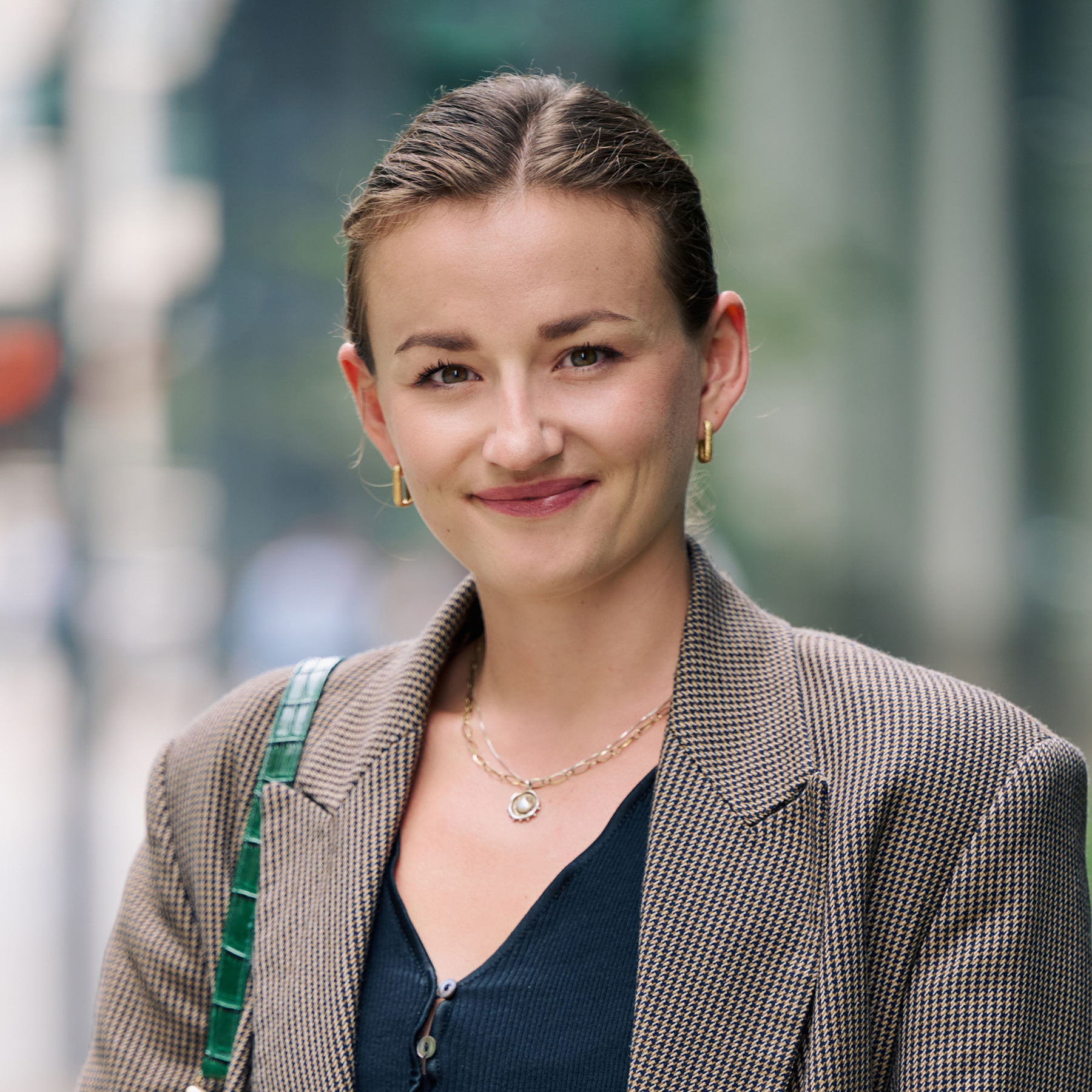 Health, Sustainability and Relationships Editor
Ally Head is Marie Claire UK's Health, Sustainability, and Relationships Editor, eight-time marathoner, and Boston Qualifying runner. Day-to-day, she works across site strategy, features, and e-commerce, reporting on the latest health updates, writing the must-read health and wellness content, and rounding up the genuinely sustainable and squat-proof gym leggings worth *adding to basket*. She regularly hosts panels and presents for things like the MC Sustainability Awards, has an Optimum Nutrition qualification, and saw nine million total impressions on the January 2023 Wellness Issue she oversaw, with health page views up 98% year on year, too. Follow Ally on Instagram for more or get in touch.