The 3-2-8 method has millions of views on Tiktok - and PT's reckon the low impact workout is the most effective you can do
No high intensity cardio required.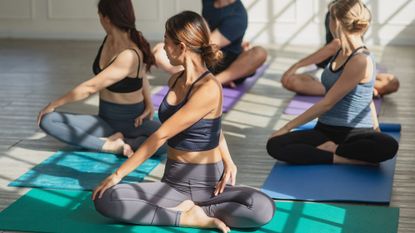 (Image credit: Getty Images)
We all love a TikTok workout trend but you know as well as we do that some of them are, ahem, questionable. Sometimes, it feels almost impossible to scroll the app without seeing a dangerous sweat session promoted to generate views. So what about the 3-2-8 method, the latest viral fitness trend from the app?
A bit of background, first - the new trending method currently has over 268 million views on the app, with thousands of individuals giving it a go themselves. So, what is it? In short, a method that combines two days of Pilates workouts weekly with three days of weight training and 8,000 steps a day (hence the name).
Created by Pilates and barre instructor Natalie Rose, the 3-2-8 workout went viral at the end of last year, with her teaser videos about the method getting between 1.4million and 2.9 million views.
"My not so secret method that will leave you feeling snatched and strong," she captioned one video, reassuring viewers that they'd see results in just three months.
Pilates is having a moment, that's for sure. Pilates workouts have all but taken over TikTok recently, with all sorts of variations of the exercise style trending since. From reformer Pilates to Pilates ab workouts (and don't look away newbies, the viral content includes Pilates for beginners), there's been no shortage of content encouraging us to pulse and stretch our way to better health.
That said, according to a study published earlier this year published in Sports Medicine, mixing up your styles of training to include strength, cardio and power results in the best benefits in overall health for women.
So could the 3-2-8 be a winner? We've spoken to two qualified personal trainers to get their take. Keep scrolling, and don't miss our 12-3-30 review, while you're here.
What is the 3-2-8 method plan?
There are two variations of the 3-2-8 method. The first way to do it is by completing:
Three weighted workouts a week
Two Pilates workouts a week
8,000 steps a day (included in that step count is three power walks a week)
Alternatively, you could do the 3-2-8 method in this way:
Three Pilates workouts a week
Two weighted workouts a week
8,000 steps a day (included in that step count is three power walks a week)
Weighted workouts include strength training at the gym using barbells, dumbbells, kettlebells or any other weights. If you don't know where to start with strength training for beginners, make sure you read our guide to weight training for women.
What are the benefits of the 3-2-8 method?
The main benefits of 3-2-8 is that it's a workout routine that promotes balance, low impact workouts and rest, too, says personal trainer Natalie Rose who has gone viral on TikTok for her love of the 3-2-8 method.
"I've been coaching clients for around eight years and also love exploring different ways to change up my own training. I realised that the common style of five days in the gym wasn't very sustainable for me and a lot of the women that I was training who couldn't commit to five intense workouts a week. Adding Pilates alongside weights allows them to maintain consistency while also targeting different muscle groups and improve mobility and flexibility which aids recovery," she tells Marie Claire UK.
While it's still five workouts a week, Rose says it's much easier for her body to handle Pilates over extra weight training. "Before, I had a lot of burnout, mood swings, joint pain and injuries from overtraining and under resting, and I was told I had a hormonal imbalance because my cortisol was so high. Finding Pilates allowed me to restore some calm and balance and prioritise active recovery rest days which in turn lowered my overall stress levels," she says.
Not to mention the fact that the method is a great all-rounder. Weight training is essential for women to build and maintain muscle and bone, Pilates is a form of low intensity strength training that helps to stretch the muscles, mobilise the joints and utilise smaller muscle groups that aren't used in compound lifts, and we all know the many benefits of walking for both our mental and physical health.
Think of it this way - you're almost guaranteed to improve your overall muscle mass and reduce fat if you're strength training five times a week and hitting your daily number of steps.
"I normally don't like fitness trends," says Hollie Grant, founder of Pilates PT. "We're all different and I'd rather people did what feels good for them than what's trending on TikTok. But this trend is a good balance of strength and cardio which will improve muscle and cardio health."
Does the 3-2-8 method work?
Good question - judging my the thousands of rave Tiktok reviews, it certainly does.
Combining Pilates, weights and walking is a sure fire way to meet - and exceed - the UK Chief Medical Officer's Physical Activity Guidelines that recommend 150 minutes of moderate-intensity physical activity (like cycling and walking) or 75 minutes of vigorous activity (like running and HIIT) as well as a minimum of two muscle-strengthening activities a week. "With five strength-focused sessions and over 30 minutes of walking a day, you'll be meeting those important guidelines," says Grant.
That said, it's important to note that quick fix diet or exercise plans aren't sustainable in the long run. Here at Marie Claire UK, we're all for incorporating healthy habits for life, versus a few short months to look a certain way for summer.
Do be mindful of overtraining, too, if you're a beginner or getting back into fitness. To avoid overdoing your training, Grant recommends keeping your higher intensity workouts apart. In this case, that means spacing your weight training workouts and power walks with Pilates and rest days in between. "You want to give your body 48 hours to replenish your energy levels," she explains. "But most importantly, check in to see how you're feeling. Are you feeling good? Are you struggling to recover? Trust your gut on that one, as exercise should always feel enjoyable."
There's no such thing as a perfect workout routine, but we're seriously tempted to give the 3-2-8 method a go. Will you be giving it a try?
Celebrity news, beauty, fashion advice, and fascinating features, delivered straight to your inbox!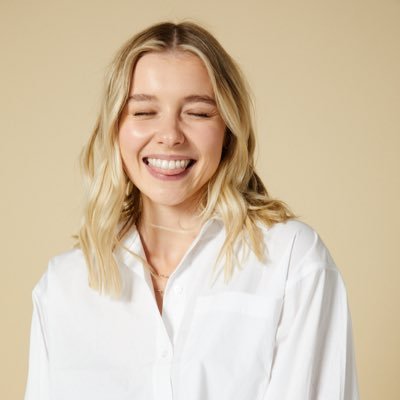 Contributing Health Writer
Chloe Gray is a freelance journalist who writes and talks about health, fitness, and wellbeing through a feminist lens. She was part of the launch team for Stylist magazine's fitness brand, Strong Women, and has written for i news, Women's Health, Red magazine, Good Housekeeping, Refinery29, and more. She's all about building mental and physical strength, eating delicious food that fuels you well, and making the fitness industry more accessible and enjoyable. She's also a qualified fitness trainer and research nerd, so you can be sure everything you read is backed by proper science.