Four ways to make the most of your #4pmFinish
Put your *out of office* on an hour early…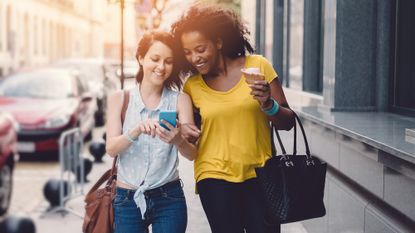 (Image credit: Getty Images)
Promotional feature with Red Bull
Finishing work early is often easier said than done but with a little forward planning getting out the door at four on National 4pm Finish Day is 100% achievable!
From tracking how you actually spend your time at work to getting email savvy, once you've mastered the six things to boost your productivity at work and how to nail the ultimate to-do list, you'll be working smarter and can finish work earlier because your working week is done.
Embracing the #4pmFinish isn't about slacking off, it's about working smarter. Which is why Red Bull is challenging the nation to amp up their productivity in a bid to get out of the office earlier on Friday 15th September and do more of the things they love.
But deciding what to do with the gift of an extra hour and a half and how to make the most of it after a busy week at the office is enough to fry even the most switched on of 9-5ers.
That's why we've come up with four brilliant ideas to help you get on board with the #4pmFinish, starting asap! Don't waste another minute, run the idea past your boss pronto and sign up at RedBull.co.uk/4pmFinish.
Book a session with a personal trainer
TGIF – time to rest, right? Nope. Finishing early presents you with the perfect opportunity to kick-start your fitness and, trust us, hiring a personal trainer is the ultimate way to whip your fitness regime into shape. Exercising post-work, with a pro in tow, will ensure you load up on exercise-induced endorphins for the weekend and, trust us, you'll feel smug for the rest of the evening having aced your autumn fitness goals.
Host a dinner party with good food and friends
Dining in is the new dining out, right? So why not try that adventurous recipe that's been calling from your cookbook (Ottolenghi, anyone?). Clocking off at 4pm means you'll have plenty of time to get it prepped and everything in order before your guests start to arrive. Not only will you appear totally on top of things but you'll also be freed up to roll back and enjoy the vibe as much as your pals.
Let a personal stylist refresh your look
Forget slogging it around the shops or spending hours browsing online for the right outfit, when a personal shopper can do it for you. Topshop offers free personal shopping services from 60-120mins – perfect if you're looking for new ways to redefine your style, key seasonal pieces or a truly beautiful wedding guest outfit. Need new underwear? Rigby & Peller lingerie stylists will be happy to help you with a complimentary fit-and-style appointment at any of their boutique stores and you'll be amazed what a difference a well-fitting bra makes to an outfit. Naturally, evening and weekend appointments are the first to go – so make the most of finishing at 4pm and beat the crowds for the ultimate fashion fix.
Use your 4pm finish for a weekend getaway
Finishing work at 4pm gives you the perfect chance to get an early start on the weekend. So beat the traffic and train chaos and escape to the countryside for that romantic glamping trip you've been dreaming of. Call on the grandparents to take over if you have little ones and get planning. Need some inspo for places to stay? Check out Canopy & Stars –they offer yurts, tipis and incredible sky-high tree houses or if you'd rather have a little more luxury, why not blow your budget on a cosy cabin for two? The Bird Box in Devon, comes with a king-size double bed and its own private hot tub – sounds good to us!
Celebrity news, beauty, fashion advice, and fascinating features, delivered straight to your inbox!