Black-owned fashion brands to support during Black History Month and beyond
Celebrate Black History Month in style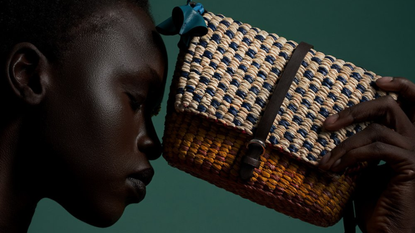 (Image credit: AAKS)
Celebrate Black History Month in style
It's Black History Month and as this year's theme is "Saluting our Sisters", it's a brilliant time to shine a light on the black owned businesses you can support right now - many of which are women owned too.
New York based Aurora James, founder of Brother Vellies, previously spoke out about where big retailers were falling short, announcing: "So many of your businesses are built on Black spending power. So many of your stores are set up in Black communities. So many of your sponsored posts are seen on Black feeds. This is the least you can do for us. We represent 15% of the population and we need to represent 15% of your shelf space."
Aurora started the 15% percent pledge, and retailers have started to notice, but there is much more to be done. As a consumer, if you want to help, you can get involved by reassessing how you spend your money, and supporting black-owned brands and businesses.
Over in the UK, Black Pound Day was launched a few years ago, which encourages shoppers, on the first Saturday of the month, to buy from local and online Black-owned businesses rather than their usual stores. It's an easy and achievable call-to-action that will go a long way towards re-adjusting the economical imbalance that we see across the UK and globally.
With that in mind, here are some incredible designers of colour - such as Louisia-born Christopher John Rogers, whose iconic and colourful designs have been worn by everyone from Beyonce and Rihanna to Michelle Obama - and Black owned fashion brands - such as the timeless TOVE and Cushnie - some UK-based and others from around the globe (which deliver worldwide by the way), that you can discover now.
Scroll down for a mix of gorgeous dresses, swimwear, blouses, handbags and accessories, where to buy them and our top shopping picks.