Hailee Steinfeld: 7 Reasons Why She Might Just Make The Perfect Juliet
Today, Hailee Steinfeld hits screens opposite Douglas Booth in the long-awaited screen adaptation of Shakespeare's Romeo and Juliet. But can this 16-year-old superstar live up to predecessor Claire Danes' iconic portrayal in Baz Luhrmann's 1996 version? Here's why we think she just might…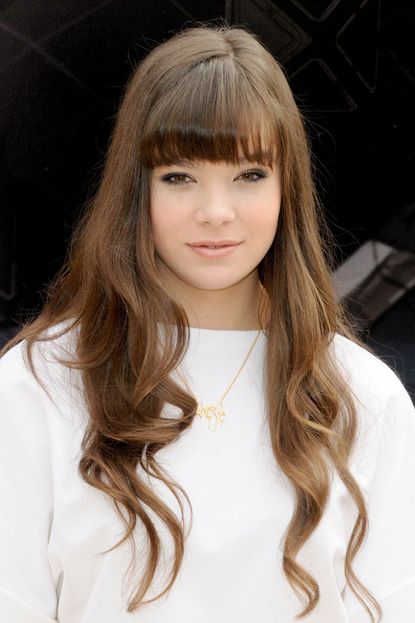 Today, Hailee Steinfeld hits screens opposite Douglas Booth in the long-awaited screen adaptation of Shakespeare's Romeo and Juliet. But can this 16-year-old superstar live up to predecessor Claire Danes' iconic portrayal in Baz Luhrmann's 1996 version? Here's why we think she just might…
1. She's actually really talented. Hailee was nominated for an Oscar for Best Supporting Actress for her first big movie role in 2010's True Grit. And she was only fourteen. Talk about a child protégé.
2. She's so very beautiful.Hailee is stunning, with flowing dark hair and an angelic face. She's completely believable as the young and gorgeous Juliet, who captures Romeo's heart at first sight.
3. She's the perfect age. Hailee was 14 when she shot the movie, just a year older than the play's Juliet is meant to be. All of the nude shots and sex scenes were cut as a result, and we love that this production is staying true to Shakespeare's vision.
4. She's mature. Hailee is wise beyond her years – essential for anyone playing the precocious Juliet. She is used to being away from home on shoots for weeks at a time. Now that is a Juliet-worthy independent streak.
5. She's most definitely one-to-watch. Hailee was named the 2013 Women in Film Max Mara Face of the Future earlier this year, joining the ranks of talented previous winners including Zoe Saldana, Ginnifer Goodwin and Katie Holmes.
6. She chose a brilliant Romeo.Hailee had a hand in picking the actor who would play Romeo alongside her. She opted for the sublime Douglas Booth, and for that we are extremely grateful. Great call, Hailee.
7. She's genuinely thrilled to have bagged the part. Hailee couldn't be more excited to play Juliet, saying that she's 'so honoured' to be a part of this generation's adaptation. She took the role seriously, working with a dialect coach so she'd be able to prepare and read the original play meticulously.
Celebrity news, beauty, fashion advice, and fascinating features, delivered straight to your inbox!