This is what really happened on the BAFTAs red carpet
As in literally, 'cos we were there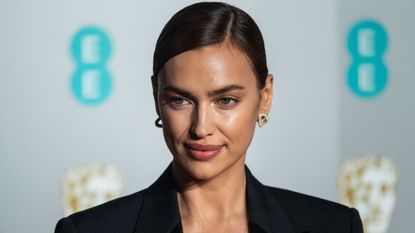 (Image credit: Scott Garfitt/REX/Shutterstock)
As in literally, 'cos we were there
Thespians rejoice! The BAFTAs have arrived, and being the British institution that the annual awards are, it was only right that we were there, on the red carpet, to see the highs and Celsius lows (5°C but it felt like 2°C) in real time.
So, before you engage in reading some 'fake news' re the BAFTAs, here's a running commentary on what actually happened on the red carpet at the Royal Albert Hall…
Timothée Chalamet is God
You're waiting hours for even the faintest whiff of A-list, that you begin to imagine things. 'Could that be...?'. 'Wait! Isn't that...?!', when ultimately, it's another BAFTA staffer pacing back and forth to maintain optimal blood circulation.
Suddenly, the crowd starts to rumble, shouting, screaming, uneasy shrieks fill the air. This is the pack mating call for the new Gosling in town, Timothée Chalamet, who spent so long taking selfies with fans that he had approx 10 seconds for 'official' photos. Way to stick it to The Man, Chalamet.
Bradley Cooper and Irina Shayk can't be pictured together
You may think that these two are just like some normal, everyday couple. They're so low-key norm, that before this event you probably forgot they were still a thing. Seriously, they barely do anything together. Google it.
It turns out, they are still together, but they can't walk the BAFTA red carpet together.
First came the goddess Irina in a Burberry tuxedo, then some 20-mins later, Bradley-very-blue-eyes also in a tux (Celine by Heidi Slimane). Why can't they walk the carpet together? Why can't they be pictured together? Because LOOK AT THEM. After witnessing them up close in the flesh, I fear that seeing both of them together in any sort of embrace would blind us all.
Kate Middleton is not human
Watching Kate move is like watching a Thoroughbred glide through water. I like to think that she wanted to stop and let everyone breathe-in her dress for a few minutes (she wore Alexander McQueen, naturally), but Wills was having none of it and walked with purpose right past the photographer's pit. There 'aint no stopping them Royals.
Glitter hoovers are more important than Joanna Lumley
If you're the type of luxurious person who has carpeted flooring in your home, which is pretty much every type of person, you'll appreciate the amount of debris they pick up. Thank god then for 'The Carpet People'. Their high spec Glitter Hoovers sucked tirelessly to rid the carpet of unsightly, non-A-list items. This was my personal highlight.
It was cold.
Celebrity news, beauty, fashion advice, and fascinating features, delivered straight to your inbox!
Holly Rains is the digital editor of Marie Claire UK. She has over 10 years journalism experience, working as an editor and writer, specialising in digital media, content strategy and dog breeds. Prior to Marie Claire, she has held senior staff positions at ELLE UK, Grazia and Company magazine.
Holly is a frequent speaker, panelist and interviewer on a range of subjects including media trends, careers and entertainment. From working with Reuters to provide global red carpet coverage for events like the BAFTAs, to discussing fashion and beauty trends on network TV, she was also the host of the Marie Claire series 'Holly's First Dates', where she regularly interviewed a mix of inspiring woman and A-list celebrities (including Jack Black, Dakota Fanning and Renée Zellweger) - a series which garnered half a million views in its first two months. And was approved by The Rock.
Her love of office-based meetings means that the days of discovering the melting point of Cadbury's Flakes are long gone, but when she isn't dreaming of scheduling in meetings, she likes to think about social media, and how best to avoid it whilst still retaining the title of 'digital' editor. She also likes learning about emerging technology, Influencers and how to become a Financially Responsible Adult.
Contact Holly: holly.rains@futurenet.com